First Look at Marvel's Upcoming Comic Mini-Series 'Star Wars: Allegiance'

Star Wars: Allegiance, an upcoming comic mini-series from writer Ethan Sacks and artist Luke Ross, hits the shelves this October, but a recent preview catalog just gave us our first glimpse at a few pages from the first issue.
(images via: Jedi-Bibliothek)
The mini-series will be in four parts with each of the covers being one fourth of the banner revealed at Comic Con (title image). We've shared this first image before, but if you haven't seen it yet, here's the cover for issue #1…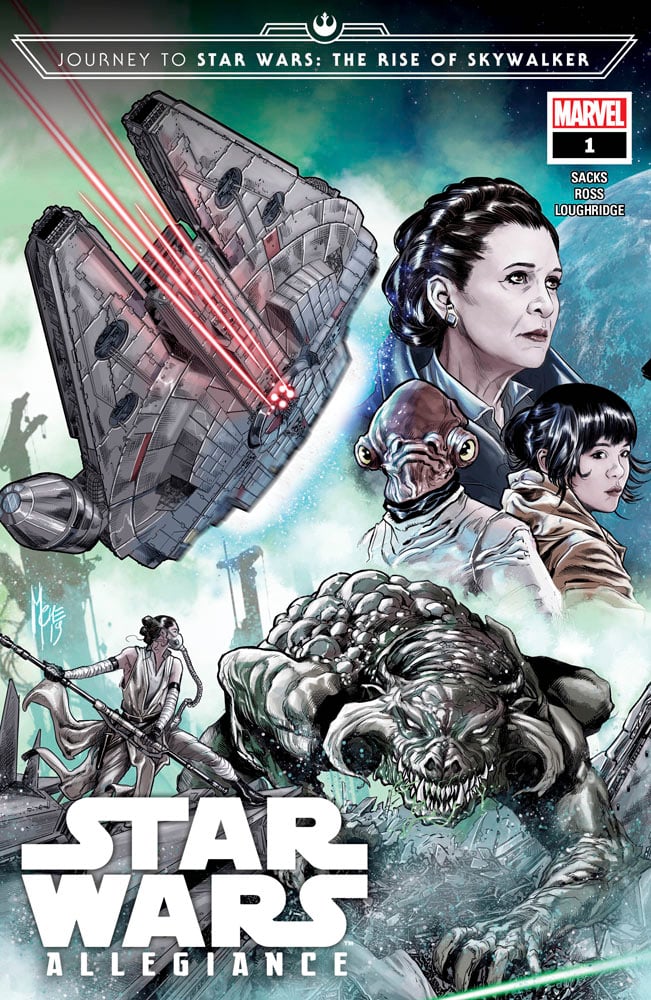 Next, we get a look at Rey battling a monstrous creature. This girl isn't just using the Force to move big rocks anymore…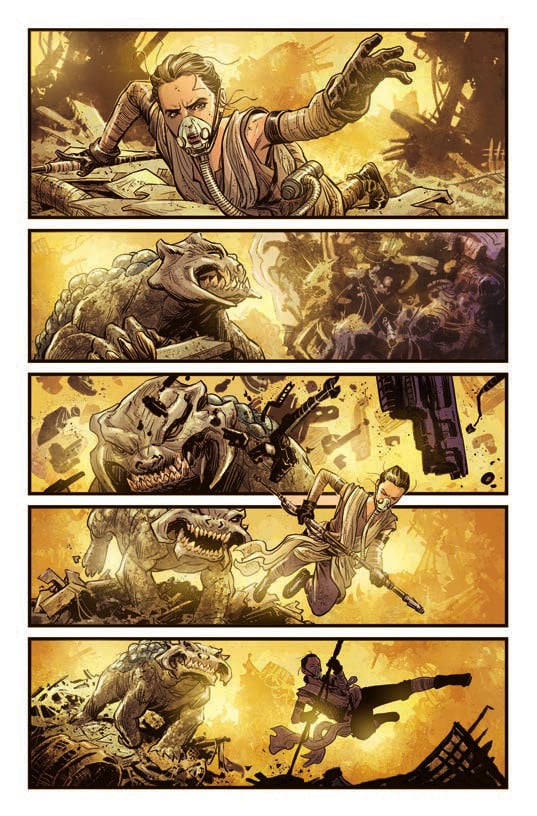 The third image shows Rose, Chewie, General Organa, and a couple of familiar droids seemingly plotting their next move…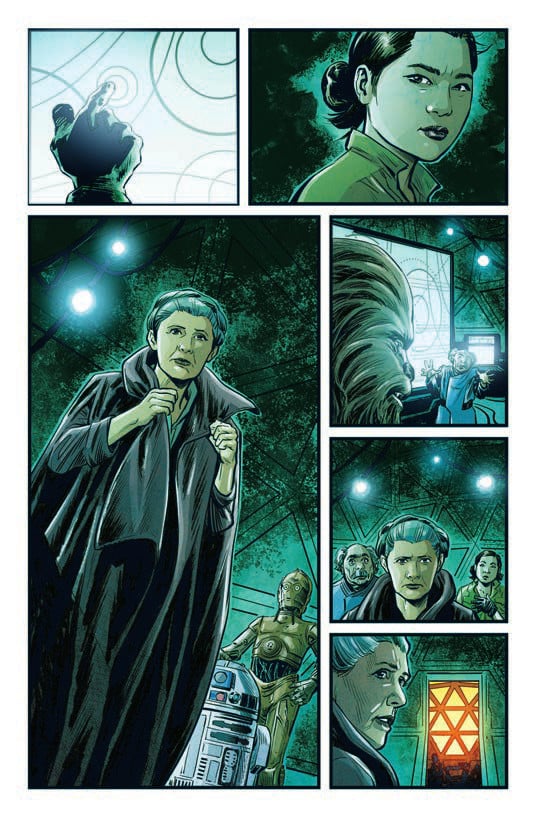 Then we have Finn and BB-8 getting into some trouble…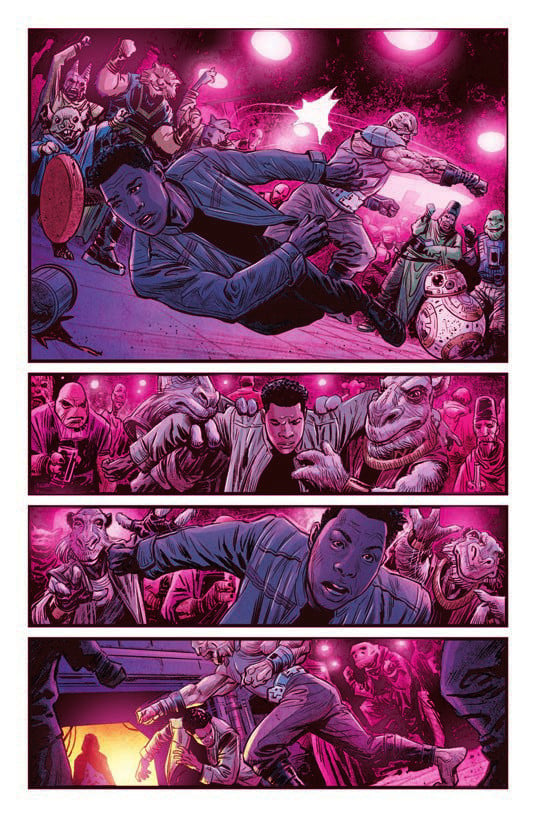 The last image has Rey, Leia, and Chewie on the Millennium Falcon exiting hyperspace and heading to a planet below…
The first issue of Star Wars: Allegiance will be released on October 9th as part of the Journey to Star Wars: The Rise of Skywalker publishing program leading up to the December release of the film. We'll keep you updated as more information surfaces on this series and more!
Jordan Pate is Co-Lead Editor and Senior Writer for Star Wars News Net, of which he is also a member of the book and comic review team. He loves all things Star Wars, but when he's not spending time in the galaxy far far away, he might be found in our own galaxy hanging out in Gotham City or at 1407 Graymalkin Lane, Salem Center, NY.