'The Rise of Skywalker' and 'The Force Awakens' Producer Michelle Rejwan Named Senior VP of Live Action Development & Production for Lucasfilm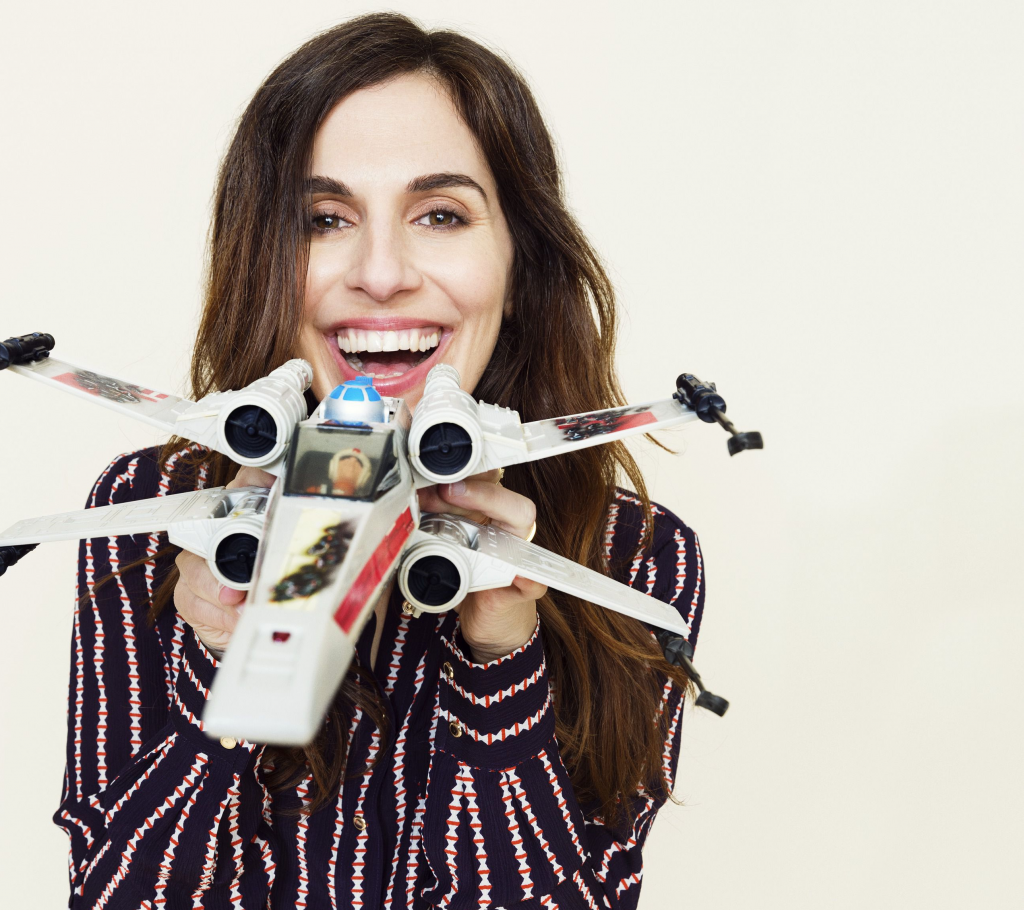 Lucasfilm President Kathleen Kennedy has just named Michelle Rejwan the company's new Senior Vice President of Live Action Development & Production. Rejwan was a co-producer for The Force Awakens and is a producer for the upcoming The Rise of Skywalker.
According to Deadline, Rejwan will continue to produce while overseeing future live action content:
Rejwan will oversee a new slate of feature films and episodic series for Lucasfilm and Disney+ and continue to produce with Kennedy as Star Wars franchise is built out.
Rejwan was brought into the Lucasfilm fold via J.J. Abrams, having worked with Abrams on his production company Bad Robot's movies Super 8 and Star Trek: Into Darkness prior to serving as a co-producer on Abrams' The Force Awakens, which re-lauched the Star Wars saga in 2015. It is clear Kennedy has been very happy with Rejwan's work, not only on The Force Awakens, but the yet to be released The Rise of Skywalker. Here is the Lucasfilm President lauding Rejwan's ability and talent:
"Working with Michelle over the last seven years as a producer on both The Force Awakens and now The Rise of Skywalker, I have seen first-hand her skills collaborating with writers and directors, and I've been incredibly impressed with her creative skills and her ability to manage the complexity surrounding these massive projects. I know the importance of building a team that you trust and have fun working with – it is paramount to our success. There's an exciting momentum building around the future of the franchise, and both myself and the Lucasfilm team look forward to working with Michelle in shaping the future in all areas of story development, from theatrical film development to live action content for Disney+."
Michelle Rejwan's official role description on the Lucasfilm site reads as follows:
As Senior Vice President of Live Action Development & Production, Michelle Rejwan oversees all theatrical and direct-to-consumer live-action content and is responsible for identifying and delivering future projects for Lucasfilm. Working closely with Lucasfilm President Kathleen Kennedy, Rejwan shapes and implements the creative strategy for Star Wars and Lucasfilm.

Rejwan is currently producing the final installment of the Skywalker saga, Star Wars: The Rise of Skywalker, with Kathleen Kennedy and J.J. Abrams. During her time at Bad Robot productions in Los Angeles, Rejwan served as Co-Producer on Star Wars: The Force Awakens, Star Trek Into Darkness and Associate Producer on Super 8. Rejwan has been a key member of the Lucasfilm Creative Brain Trust since 2015.
The future is expected to bring us more Star Wars content than we've ever seen from a galaxy far, far away, and now we know who will be at the forefront of making decisions on these projects that will tell the upcoming stories that happened a long time ago.
John Hoey is the Lead Editor and Senior Writer for Star Wars News Net and the host of The Resistance Broadcast podcast
"For my ally is the Force, and a powerful ally it is."