Preview – A Sneak Peek Into Star Wars: The Ultimate Pop-Up Galaxy From Insight Editions
The nice folks at Insight Editions were kind enough to send a preview of the forthcoming Star Wars: The Ultimate Pop-Up. Our own Jordan Pate wrote a great article covering this last month, which you can find here, but this is the first time we've actually been able to take a look inside of it, thanks to this preview. Come take a look with me!
It's hard for photos to do this justice but I'm going to share a few. The Battle of Endor is front and center in this preview sheet I received. There's so much going on and even moments on leading up to the final battle. It is so complex and it's definitely been meticulously designed to function as well as showcase the wonderful art by Kevin Wilson. Matthew Reinhart engineered Star Wars: The Ultimate Pop-Up and it shows a lot of love went into everything he did.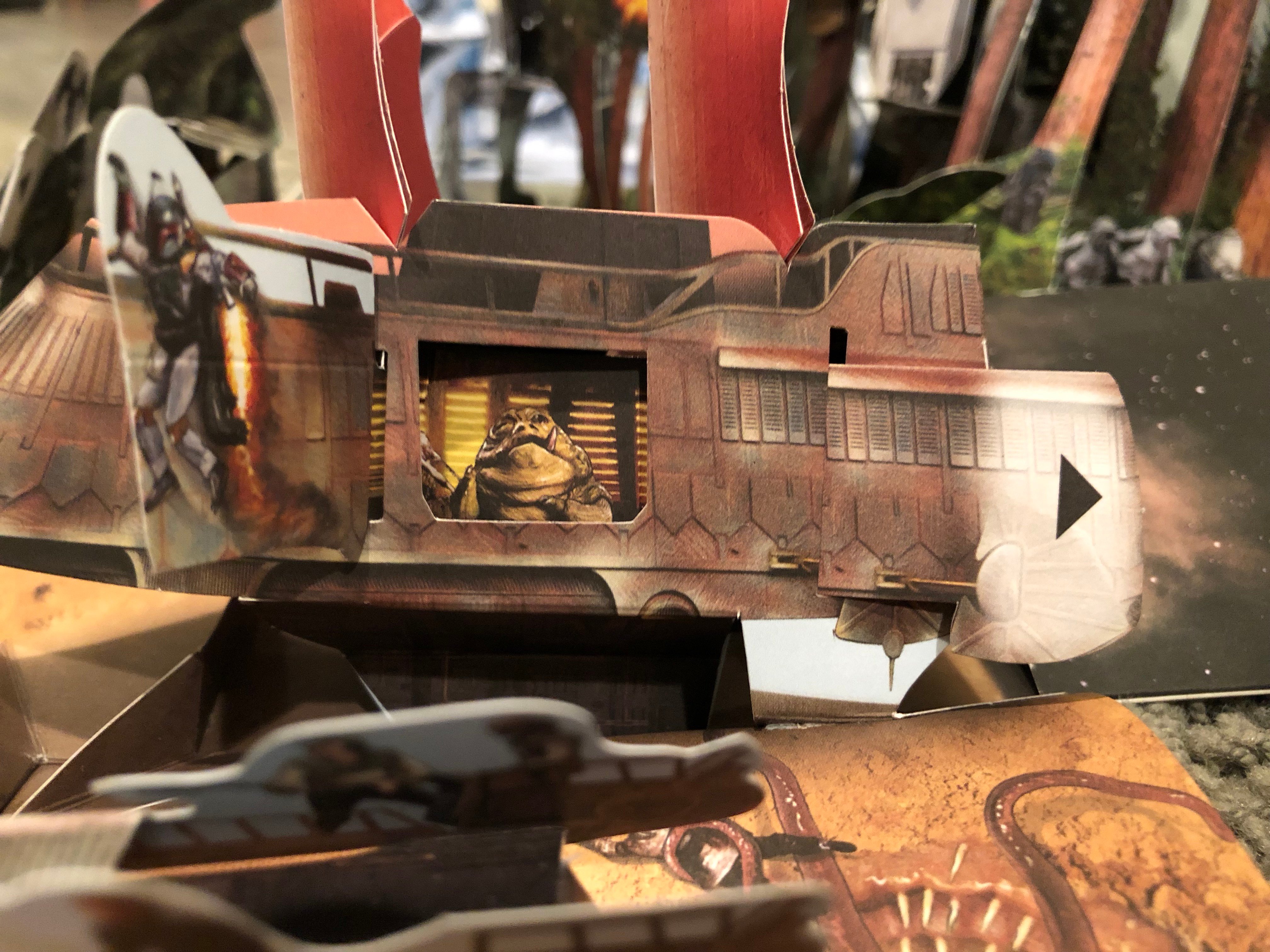 These pictures really don't showcase the functionality of Star Wars: The Ultimate Pop-Up Galaxy, so I made a sort-of walkthrough video below.
— Kyle Larson (@KyleDLarson) June 7, 2019
As you saw, the book features scenes from Hoth, Tatooine, Endor, and Bespin. The level of detail is remarkable and these moving dioramas are exceptional. I cannot wait to see what the finished product looks like, not to mention what scenes from the prequel and sequel trilogies will come to life under the care of Matthew Reinhart and Kevin Wilson. Collectors, you are on notice, because this is not something to miss!
Star Wars: The Ultimate Pop-Up Galaxy is available for pre-order and will be available everywhere this October! Special thank you to Eric Chang and Insight Editions for the preview!
Kyle Larson lives in Portland, Oregon. When he's not running trails, he's reading and writing.