Fantastic Jedi Vs. Sith, Boba Fett, and Solo Galaxy of Adventure Shorts Added To Star Wars Kids You Tube Channel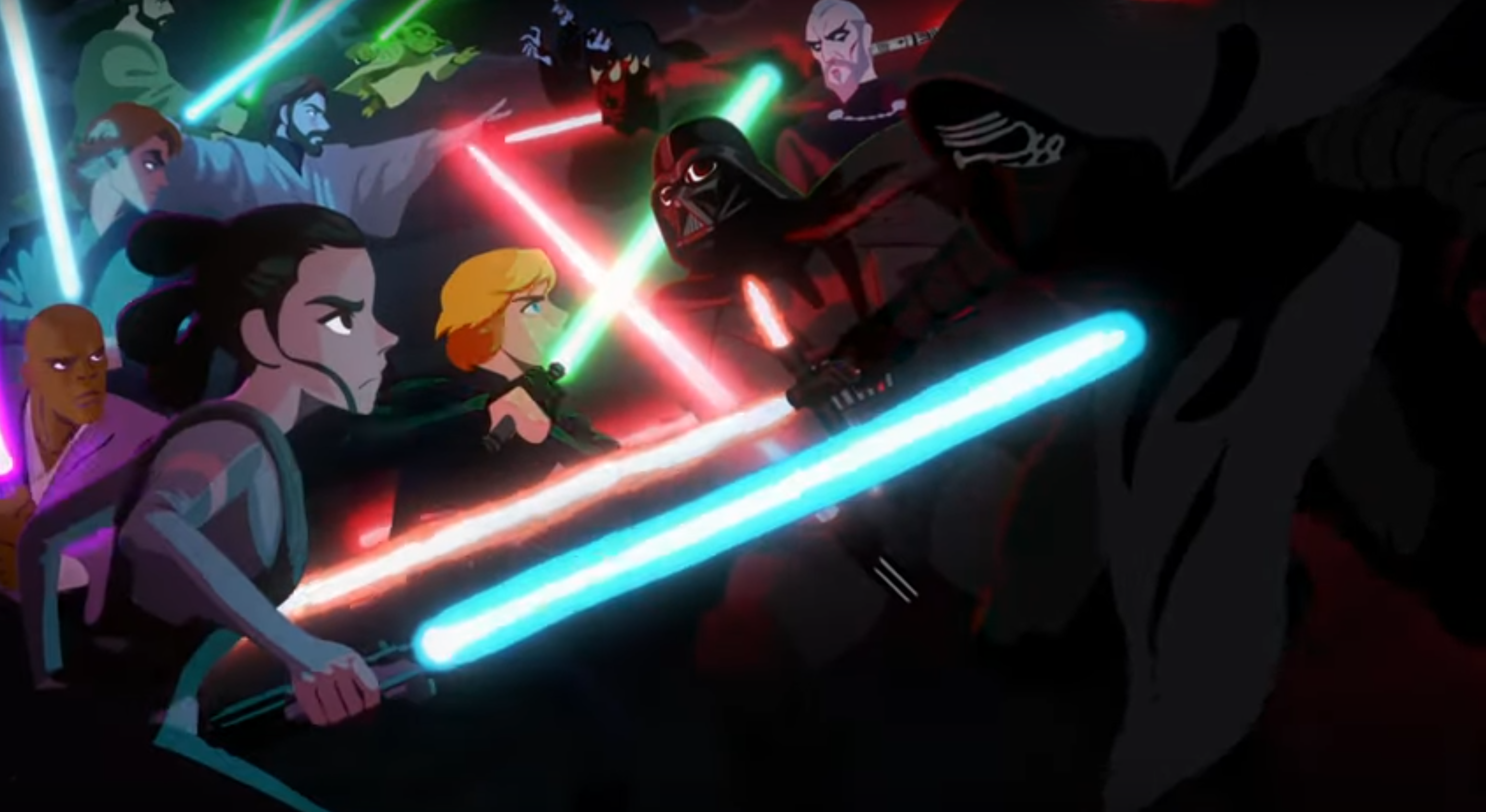 Happy Friday! The official Star Wars Kids YouTube channel has new additions to the excellent Galaxy of Adventure videos fans have come to love and expect. Arguably, the most epic of those additions surveys the three-trilogy struggle between our heroes and those who would do the bidding of the dark side, but don't sleep on Han Solo or Boba Fett.
How about that "Jedi vs. Sith"?!? I can promise you that will be playing on my phone, sitting in the theater as I wait for The Rise of Skywalker to start! These shorts have proven to be nearly universally loved by fans and are an amazing way to introduce younger fans to this wealth of Star Wars characters and stories. The Force is strong with Galaxy of Adventures!
One interesting note, every official statement we've had about Kylo Ren hasn't lumped him in with the Sith, yet his duel with Rey plays out here and he's clearly on the side of the Sith. Don't read TOO much into it, but I thought that was interesting, especially considering Darth Sidious will factor into the saga's conclusion. I'd urge you not to go too far down that rabbit hole and just enjoy these, but I definitely took note.
SOURCE: Star Wars Kids YouTube Channel
Kyle Larson lives in Portland, Oregon. When he's not running trails, he's reading and writing.