Covers And Synopses Revealed For Marvel's Age of Resistance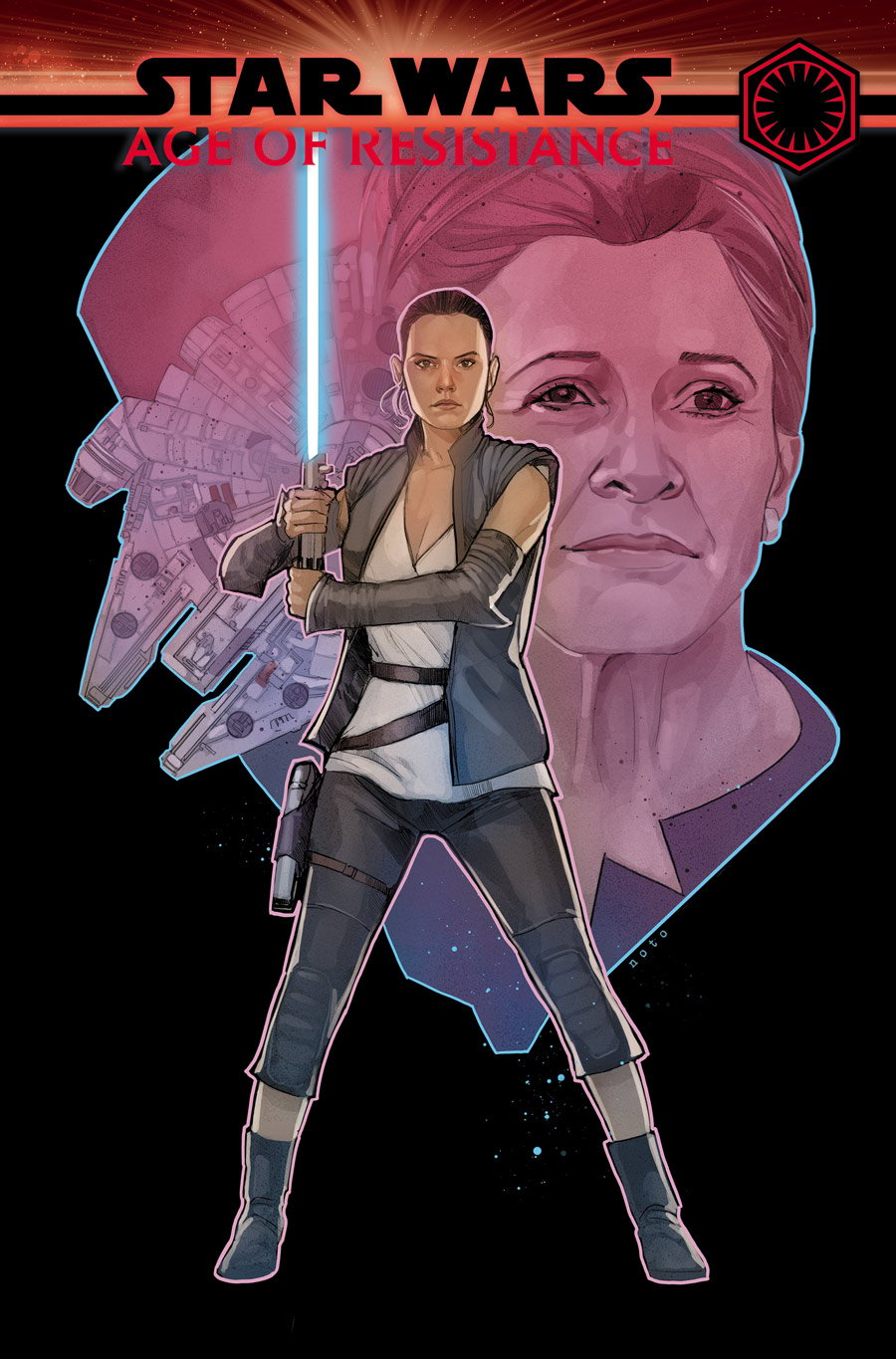 StarWars.com posted a real treat for fans this afternoon! Four covers by artist Phil Noto in the upcoming Age of Resistance series by Tom Taylor and various artists. Not only do we get a look at these gorgeous covers, we also get a brief synopses for each issue.
It's a tiny peak behind the curtain of what Marvel's cooking up for us, but we'll take it. Fans got a look at covers featuring Rose Tico (pictured above), Snoke, Rey, and Kylo Ren. Let's face it, the sequel trilogy hasn't been getting a ton of exposure in the realm of comics, so these issues will be a welcome addition. Have a look at the other three below.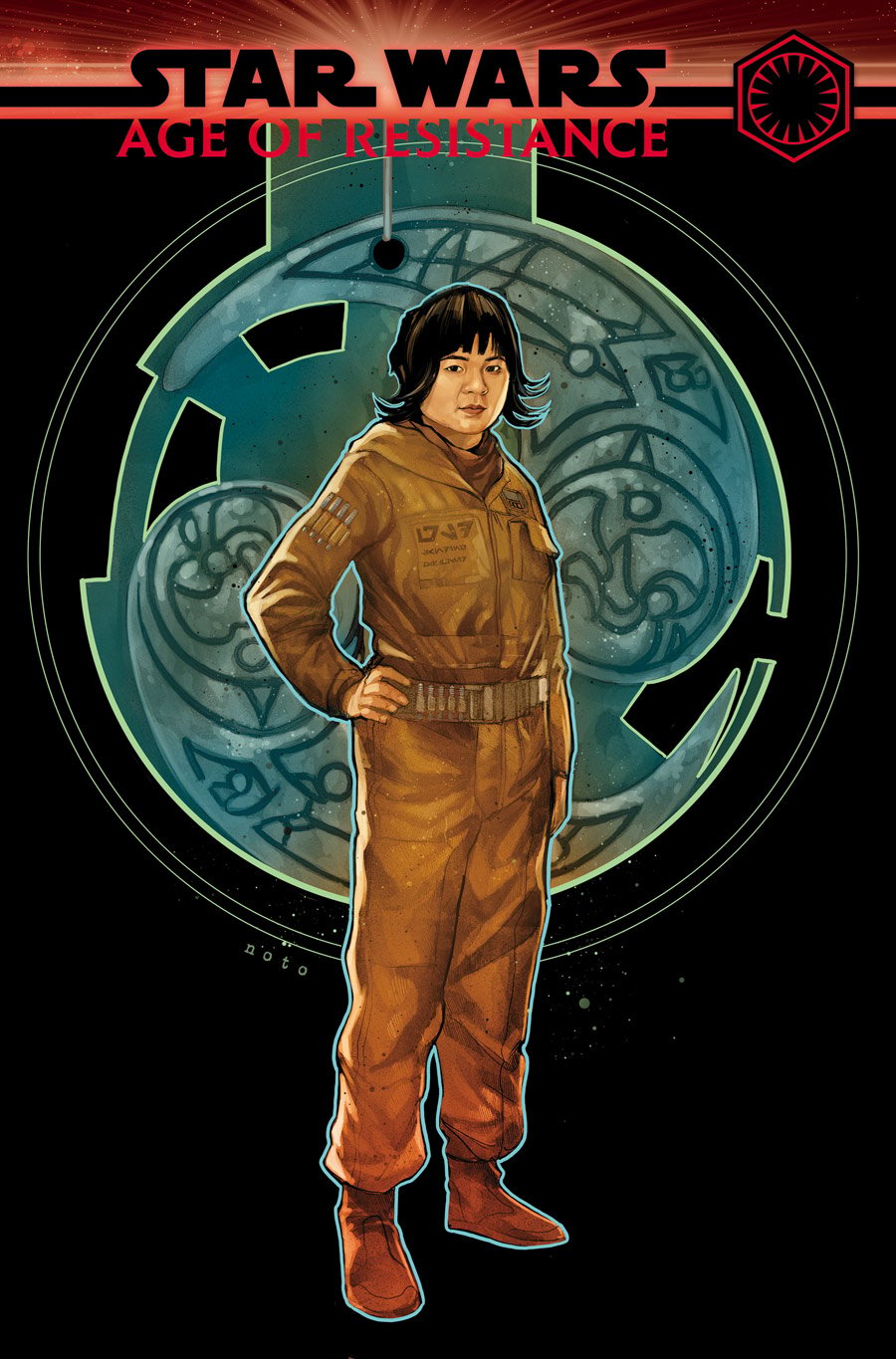 The covers are just as intriguing as the accompanying synopses. What immediately caught our eyes were the dark descriptions for what awaits us in the Snoke and Kylo Ren issues. Snoke's issue will show us the beginning of Ben Solo's apprenticeship under the evil being and the early days of his path to becoming Kylo Ren. Kylo Ren's focuses on the specter Anakin Skywalker's legacy and what it means to his grandson.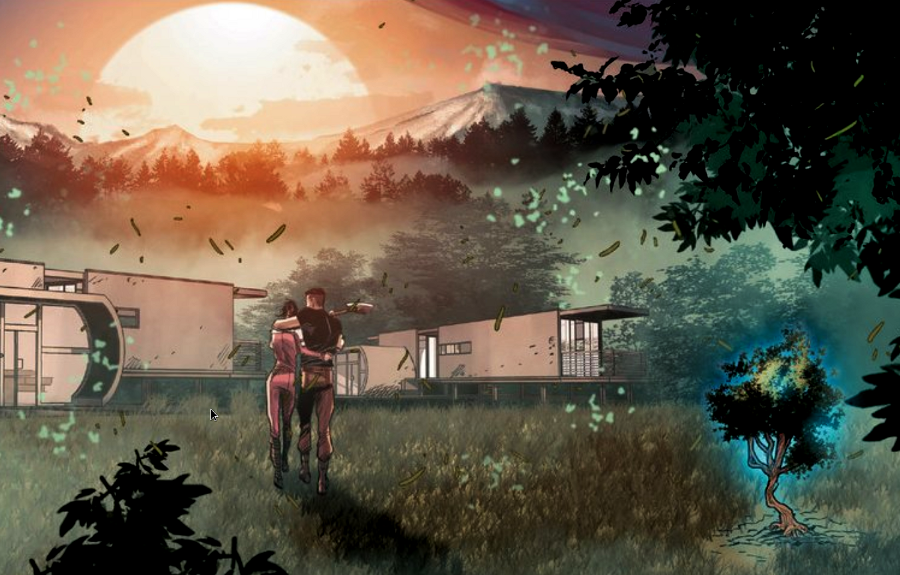 The wilting tree behind Snoke makes me nervous for those Force trees Luke and Shara Bey (pictured above, in the lower right-hand corner) recovered from Palpatine's laboratory in Shattered Empire. I have no idea if that's one of them but if you remember Luke gave one to Shara Bey to plant at the Dameron-Bey homestead on Yavin 4 (Poe actually references it in Poe Dameron #27) and one to plant at whatever Jedi academy he would build. If this is one of the trees it's most likely the latter. It would be interesting to see if Ben Solo destroyed this or if Snoke was bent on him destroying it. Whatever the case, we have a lot to look forward to in September.
Make sure to check out the full article and synopses on StarWars.com. 
Kyle Larson lives in Portland, Oregon. When he's not running trails, he's reading and writing.