Convention Exclusive Cover for Thrawn Treason Revealed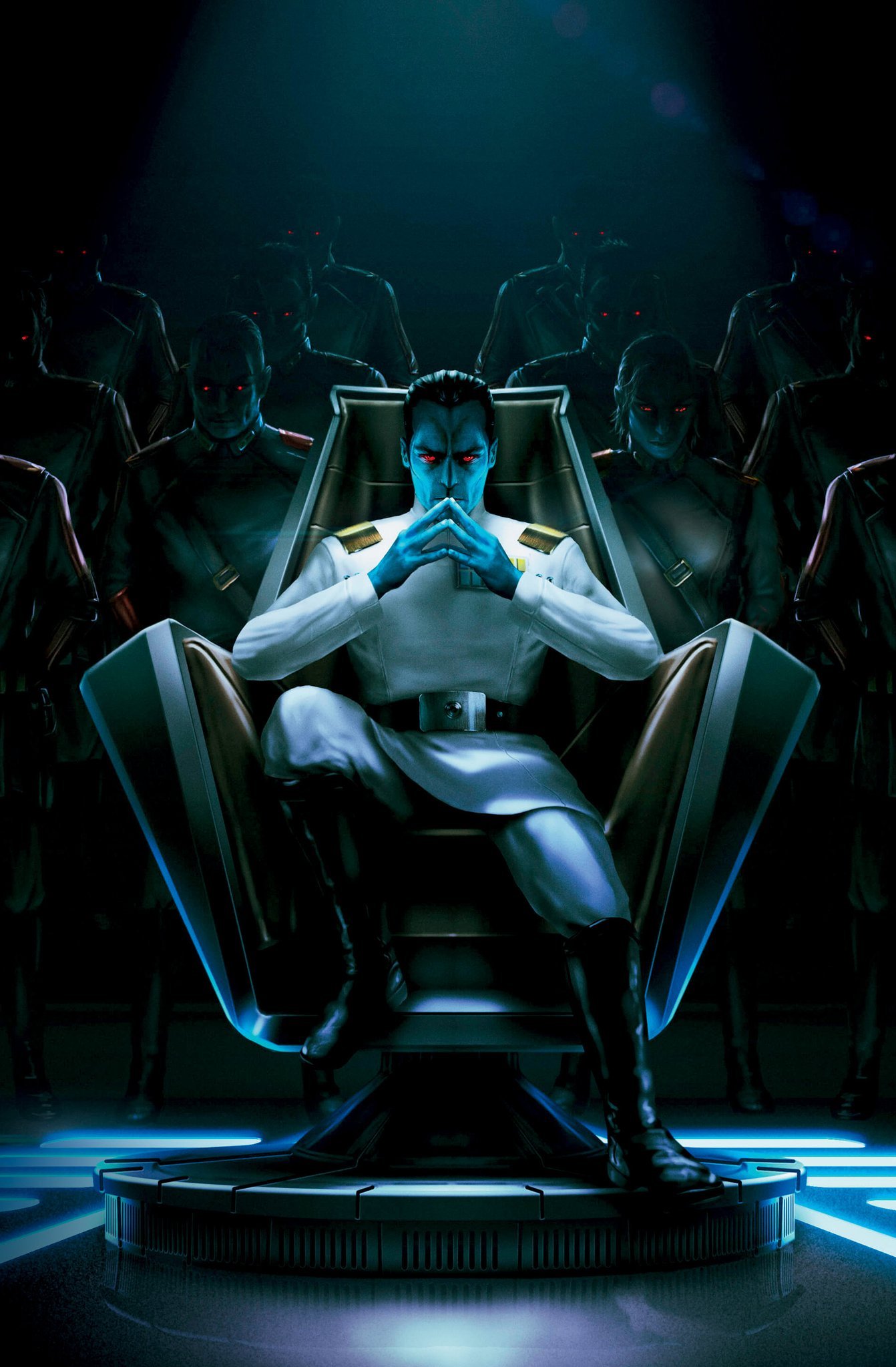 With only weeks to go until San Diego Comic Con, Del Rey is giving bibliophiles a little glimpse at the convention exclusive cover for Timothy Zahn's upcoming Thrawn: Treason. And it looks like the Grand Admiral isn't alone – looming over his shoulder is a Chiss army poised to help him take over the galaxy.
On sale everywhere July 23rd, convention goers will have the opportunity to purchase either the hardcover or audio edition of the latest Star Wars novel. A sequel to last year's Thrawn: Alliances this novel will feature Grand Admiral Thrawn as he crosses paths with Director Krennic before the events of the Star Wars: Rebels finale. For those attending SDCC, the book won't be the only con exclusive: you'll also be gifted an enamel pen featuring Thrawn's Star Destroyer. Early buyers online will also have the opportunity to snag a Yoda tote bag with which to carry their new purchase around the convention floor. Want to make sure you get your hands on that beautiful cover featuring art by Two Dot Studios? Follow these simple steps as provided by Del Rey:
Wristband from Booth #2913-U required for purchase. Distribution will begin each day as soon as the show floor opens to the first attendees. Choose a wristband for either the hardcover edition, audiobook edition or both.
Return to Booth #2913-U between the hours of 11am and 6pm to complete your purchase of Thrawn: Treason. Each wristband guarantees 1 copy of the book or audiobook and 1 enamel pin, so you can enjoy the show (and not wait in line).
Books are limited so be sure to grab your wristbands early. Each book will be signed by author Timothy Zahn and the audiobook will come with a USB device and collectible box contains artwork as well as an insert card signed by Zahn and narrator Marc Thompson. Make sure to snag your copy to get a jump start on your summer reading!
Under the twin suns of Los Angeles, Chris continues to mourn the loss of Admiral Ackbar while championing the rights of Ewoks everywhere. Follow him on Twitter and Instagram @Chri5Manning for all your pun needs.