Virgin Running a One Time Star Wars: Galaxy's Edge Vacation Event Featuring Private Access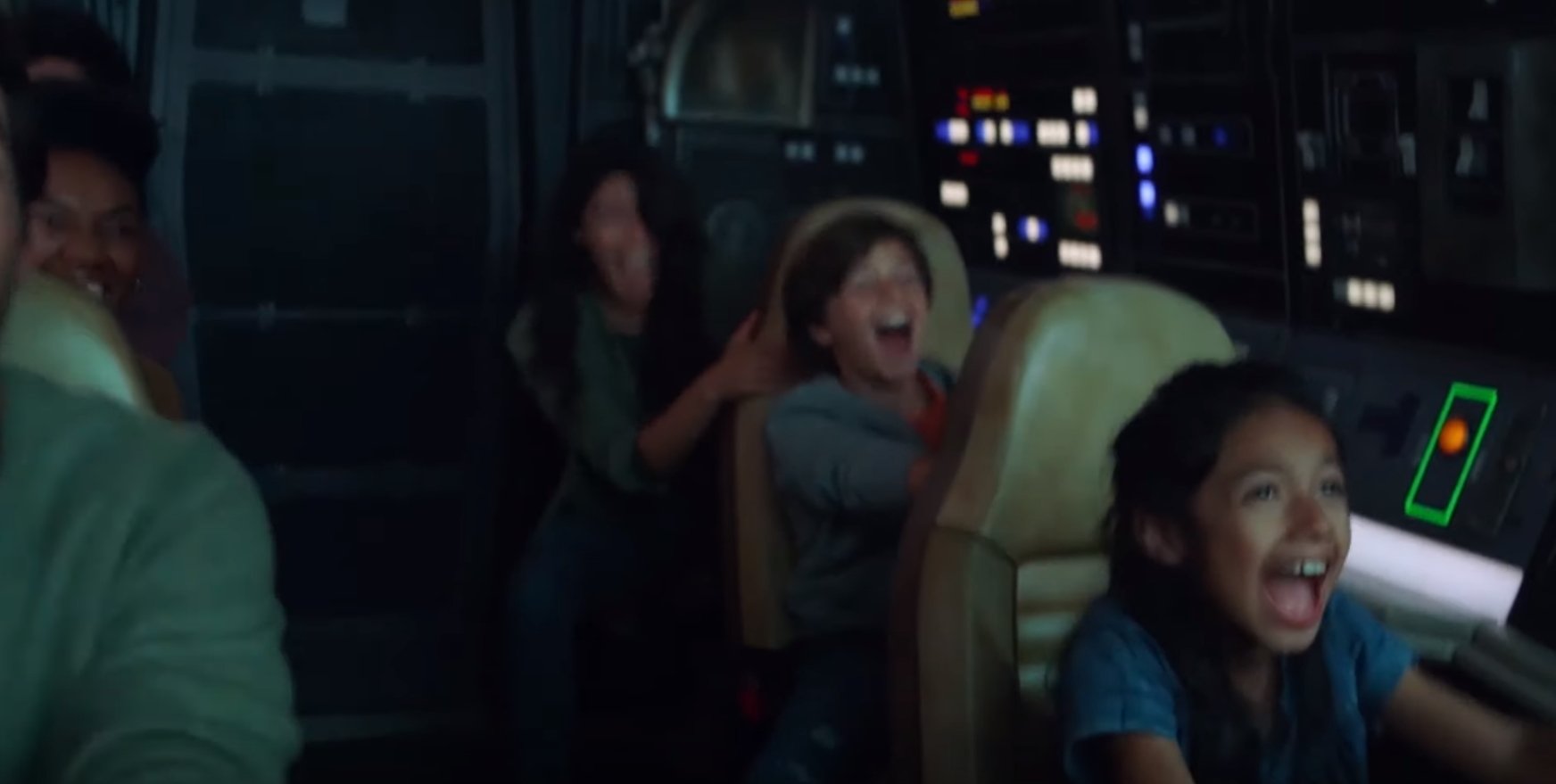 Exclusive to people flying out of London, Virgin Airlines has announced a very enticing one time only vacation opportunity for any Europeans who are considering heading down to Florida for the opening of Star Wars: Galaxy's Edge in Walt Disney World.
It's not just your typical hotel and park ticket one stop shop either. This one is catered to fans. It will feature a bunch of cool things like a special themed charter flight, private access to Galaxy's Edge, and Dinner with one of Disney's Imagineers who will take you through some of the details of the new land.
In addition to those more unique events, the package also includes food, a special Star Wars dessert party, hotel room, and tickets for seven days.
The press release doesn't go into too many specifics. So we're not sure how "private" that private access will be. But considering the expected crowds and queue lengths that will overrun both Galaxy's Edge locations, any improved access will be worth quite a lot.
Take a look at the press release and promotional video below.

Virgin Holidays has announced The Ultimate Virgin Holidays Star Wars Experience holiday package, featuring:
Special themed charter flight
One-hour private access to explore the new land and be one of the first in queue to experience the attractions in Star Wars: Galaxy's Edge
Privatised Star Wars dinner experience including a talk by a Disney Imagineer about the creation of Star Wars: Galaxy's Edge
This is a world-first for British holiday-makers, who will each get their own exclusively designed Star Wars MagicBand.

Love Star Wars? Virgin Holidays has launched an ultimate, world-first package holidays for British fans of the franchise.

To celebrate the opening of Star Wars: Galaxy's Edge at Walt Disney World Resort in Florida, the curated and themed holiday experience will take off between 15 and 22 February 2020 – giving you the chance to live your Star Wars adventure, bigger and bolder than you ever thought possible.

The new land is scheduled to open on 29 August 2019 at Disney's Hollywood Studios. During phase one of the opening guests will be transported to the remote planet of Batuu – set on the galaxy's Outer Rim and home to Black Spire Outpost. This once-busy crossroads is now a bustling port for smugglers, rogue traders, adventurers and of course – anyone intent on avoiding the ever-expanding reach of the First Order.

The eagerly anticipated land features outlandish creatures, Star Wars characters and galactic food and drinks. It also boasts two of the most immersive and ambitious attractions ever created by Disney Parks – you can join the crew to pilot the most famous ship in the galaxy aboard Millennium Falcon: Smugglers Run on a personalised adventure. Phase two, opening later this year, will be Star Wars: Rise of the Resistance, which will place you in the middle of a climactic battle between the First Order and the Resistance.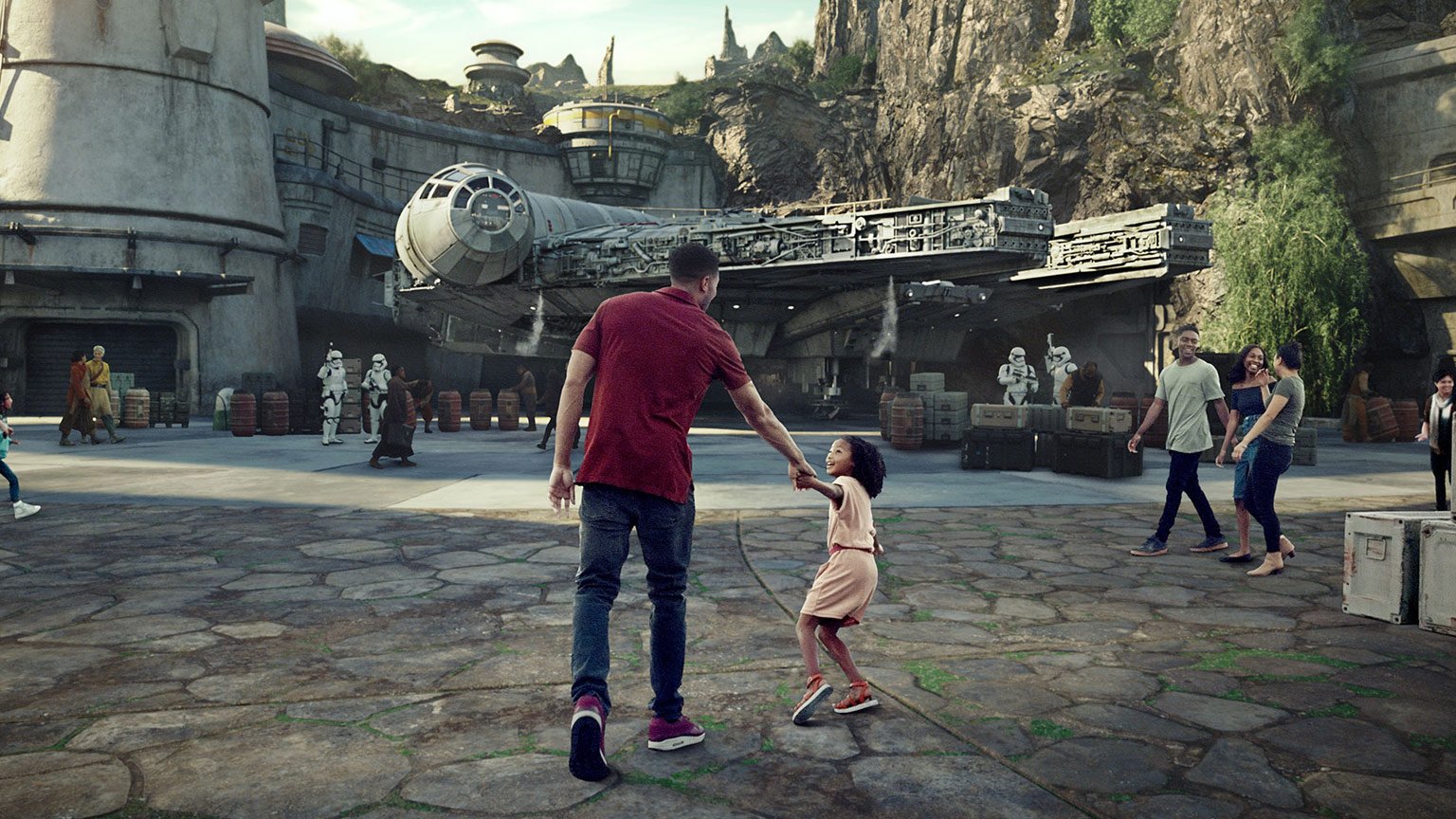 Now, true fans and adventurers of all ages will be able to revel in Star Wars: Galaxy's Edge in an immersive themed experience, a first for Virgin Holidays. The Ultimate Virgin Holidays Star Wars Experience includes:

Fan Flight: Return flights from London Gatwick to Orlando on a dedicated Virgin Atlantic flight, that promises surprise theming and extra magical touches

Privatised Land Access: One-hour private access to explore the unique sights of Batuu, encounter Star Wars characters, and be among the first in line for one of the land's thrilling attractions.

Immersive Dining Experience: Star Wars themed dinner with character experiences, and a Walt Disney Imagineer to give more details about the land and its attractions

Dessert Party at Epcot: Star Wars-themed party in a dedicated area, whilst watching the new night-time spectacular

Accommodation: Stay seven nights at Disney's All-Star Movies Resort, Disney's Caribbean Beach Resort, or Disney's Animal Kingdom Lodge

Park Tickets: Enjoy a seven-Day Disney Ultimate Ticket, ensuring everyone in the party can make the most of everything Walt Disney World Resort has to offer

Plus: A Disney Dining Plan, private transfers to events and more themed surprises!

Joe Thompson, Managing Director of Virgin Holidays, commented: "Over the last three decades, we have taken millions of British holiday-makers to enjoy the magic of Walt Disney World Resort in Orlando. We're thrilled to raise the already exceptionally high bar, with a world-first experience that will allow you to see the eagerly anticipated Star Wars: Galaxy's Edge like never again."
If you are in Europe and were considering a trip of this kind, this one time event might be the opportunity you are looking for!