The Star Wars Show: Star Wars Release Dates Revealed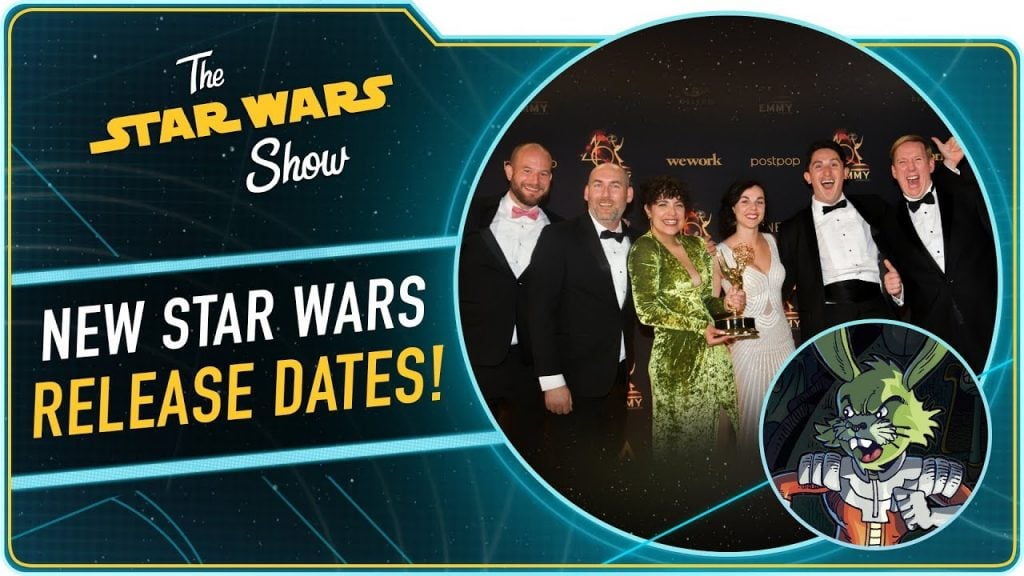 This week on The Star Wars Show, the crew discusses the dates for the next Star Wars films after The Rise Of Skywalker as well as Vader Immortal. Anthony gets to sit down with author Cavan Scott to talk Star Wars: Adventures In Wild Space and Jaxxon. Plus, The Star Wars Show celebrates their Emmy win!
The Star Wars Show is hosted by Andi Gutierrez and Anthony Carboni, and posts weekly on Wednesdays on the Star Wars YouTube Channel.
Writer and Star Wars lover located in Florida, USA.
"I don't like sand. It's coarse and rough and irritating and it gets everywhere."
– Anakin Skywalker