"Journey to Star Wars: The Rise of Skywalker" Titles Announced!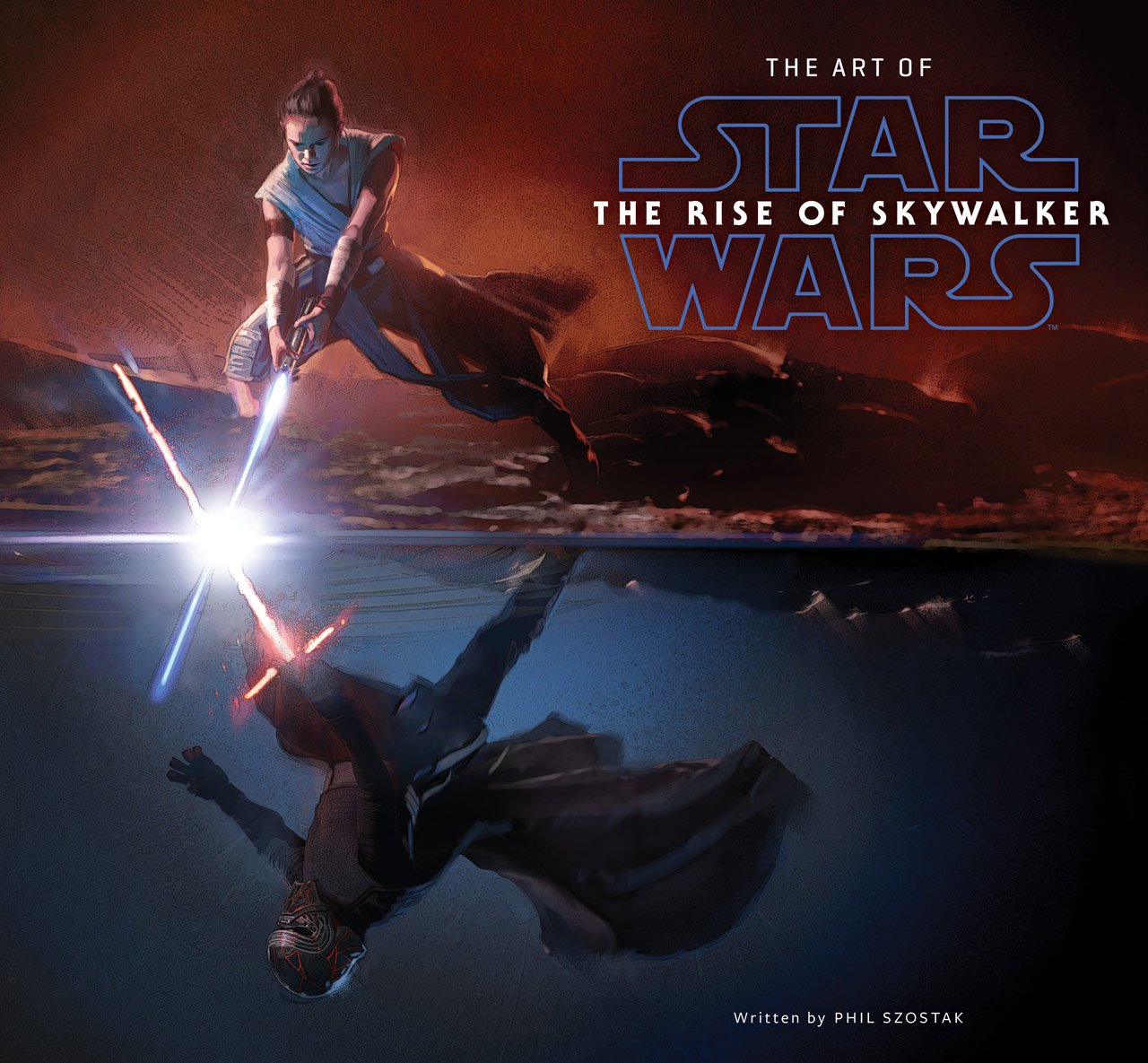 Happy May the Fourth Be With You! Lucasfilm just dropped a bombshell of good news for Star Wars fans – especially those bookworms! "Journey to Star Wars: The Rise of Skywalker" books and comics are officially incoming and there's a lot of titles. Fans were expecting this but we had no official confirmation and some were left scratching their heads after not hearing anything at Celebration last month. Well, stop scratching and start clearing off room on your bookshelf because Lucasfilm is not holding back!
It's a long way to December but Lucasfilm seems to have us covered with several publications that will highlight the state of the galaxy leading up to The Rise of Skywalker. Look for these titles to start dropping in October and lead right up to the release of the saga's final installment. Here's a few that caught our eyes, but the complete list of releases, from comics to pop-up books, over at StarWars.com.
Force Collector by Kevin Shinick is the first title that caught my eye. It takes place pre-The Force Awakens and tells the tale of a Force-sensitive teen traveling the galaxy, trying to learn about the Jedi. Honestly, this is a premise I've been waiting for since Disney purchased Star Wars and I can't wait to read it. This will no doubt give us a better understanding of the perceptions of the Jedi and potentially introduce a new ally for Rey if she's looking to rebuild the Jedi Order. Kevin Shinick is a veteran Marvel writer so I'm interested to see his take on this and that terrain on the cover looks awfully familiar. It releases November 19th.
We've been told there's a time-jump between The Last Jedi and The Rise of Skywalker. How long is yet to be confirmed – but one thing we can count on is our heroes aren't just hanging out on the Millennium Falcon playing Dejarik. Sounds like this will tell the tale of Leia, Poe, and Finn rebuilding what they can of the Resistance. The events of The Last Jedi left their resources in tatters so we'll get to see what the face as they try to rebuild and refocus in their fight against the First Order. Curiously Rey is on the cover but not mentioned in the synopsis. This is in good hands with Nebula Award winning author Rebecca Roanhorse, known for her Sixth World series and short-stories. Not only is this a journey toward the film, it's a journey we expected to see as Poe and Finn learn what it means to be a leader from the best teacher the saga could offer. It releases November 12th.
If Rey doesn't show up in Resistance Reborn, she's confirmed in Justina Ireland's Spark of Resistance. It sounds like Rey, Finn, and Poe answer a distress call, which leads to a conflict with the First Order. I'm not holding my breath for Kylo Ren to show up, but this story will be a good indicator of how the Resistance is sizing itself up against what I imagine is still a massive navy at the disposal of the First Order. Ireland isn't new to Star Wars, she's written Lando's Luck and is currently one of the lucky authors involved in the mysterious "Project Luminous". This will definitely be a must-read, not as if any of these are titles to skip over. It releases October 4th.
Hello, what have we here? Now this sounds amazing. Leia and the Resistance are in dire straits in their run from the First Order. The Mon Calamari people have always been a beacon of hope in the galaxy with their advanced fleet of ships utilized by the Rebellion at the Battle of Endor. The Marvel comic arcs: "Burning Seas" in Darth Vader by Charles Soule, as well as "Mutiny at Mon Cala" and "Hope Dies" in Star Wars by Kieron Gillen,tell the story of just how important the Mon Calamari are to the Rebel Alliance and what they've been through at the hands of the Empire. The vague synopsis suggests they may have stayed out of the fight against the First Order, since Leia is seeking out their help. Remember, Leia's reputation in the galaxy has been severely damaged by the events in Bloodline by Claudia Gray, so prepare yourselves for a potentially rocky journey of Leia's recruitment of the Mon Calamari. This is just speculation on my part but I imagine the relationship she had with them is a lot more complicated now. RIP Admiral Ackbar. Ethan Sacks is currently writing the Marvel Galaxy's Edge series and with a promising first issue debuting a couple weeks ago I think this series is in good hands, with art by Luke Ross (Thrawn adaptation, Darth Maul, The Force Awakens adaptation). The four-issue, limited series debuts October 9th.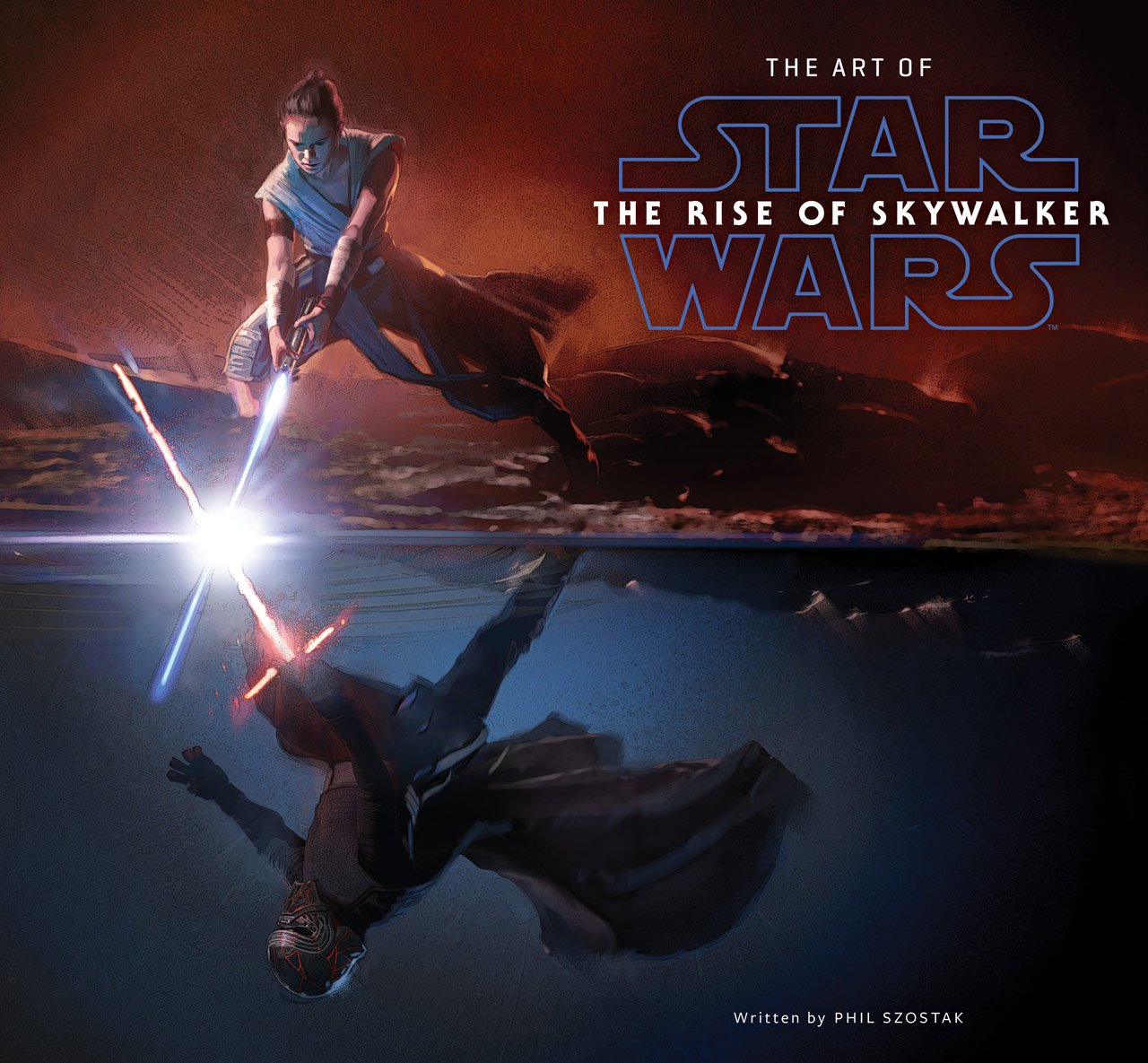 That cover! That cover! That cover! Okay…just caught my breath. If you own any of "The Art of" titles from Phil Szostak you know they are worth every freaking penny of their cover price. Judging by the…ahem…cover above, The Art of Star Wars: The Rise of Skywalker will be no different. This will be a must-own, as the concepts going into this promise to capture "…the creative process behind visualizing the epic worlds, creatures, characters, costumes, weapons and vehicles of the landmark conclusion more than 40 years in the making." I don't really think there's any more I can say about it. I own each of these Szostak books and they're all gems. This is an absolute must for fans. That cover! It releases December 20th.
There's also several titles for younger readers! The Galaxy Needs You caught my eye because I enjoyed Caitlin Kennedy's C-3PO Does Not Like Sand book. The synopsis suggests it will promote empowering kids and reminding them there's a hero for everyone in the galaxy. In this day and age it's so important for young people to look toward positive role-models and I can't think of a better one than the young Jedi featured on the cover. Also, it looks like she may have just back flipped over a TIE Interceptor, so if that's not something to admire and work towards, I don't know what is. It releases December 17th.
These are just a handful of titles released so I encourage you to check out the full list and synopsis's over at StarWars.com. I never get tired of saying this: What an exciting time to be a Star Wars fan! Get those reading glasses polished and that coffee brewed because we are going to have some serious reading to do starting this October! I can't wait!
SOURCE: StarWars.com
Kyle Larson lives in Portland, Oregon. When he's not running trails, he's reading and writing.