Disney: The Next Star Wars Film Will Come From 'Game of Thrones' Creators, and More Live Action Series Coming to Disney+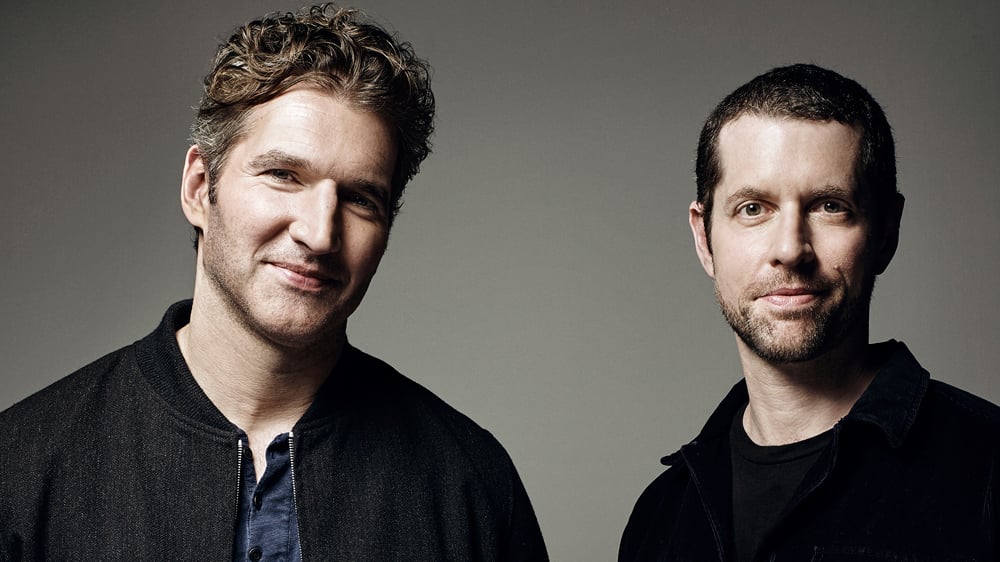 Disney CEO Bob Iger just held a conference call "Q & A" in which he shed light on several topics regarding future Star Wars content. During the call he addressed the upcoming untitled films as well as more information about upcoming Star Wars streaming service live-action series.
This information comes to us via a live tweet by Attractions Magazine. So thank you to them for transcribing this information and getting it out there for all of us!
Iger has confirmed that the 2022 Untitled Star Wars film, the next film in the franchise after The Rise of Skywalker, will be written and produced by Game of Thrones creators and showrunners David Benioff and D.B. Weiss.
The next #StarWars film to be released after the end of the Skywalker Saga will be by #GameOfThrones showrunners David Benioff and D.B. Weiss. $DIS

— Attractions Magazine (@Attractions) May 14, 2019
Iger also went on to say another series for the Disney+ streaming service is coming (in addition to The Mandalorian and Cassian Andor), though he did not reveal what that series would be.
We can expect one more live-action #StarWars series to come to Disney+ beyond the Cassian Andor series and #TheMandalorian. $DIS

— Attractions Magazine (@Attractions) May 14, 2019
Could we finally be getting that Obi-Wan Kenobi series we reported on a couple of months ago? Could a follow up to Solo be happening on the streaming service in a series? We'll hopefully find out more information later this year, perhaps at D23.
As always, we will keep you posted on all of the latest news and information about all upcoming Star Wars content.
John Hoey is the Lead Editor and Senior Writer for Star Wars News Net and the host of The Resistance Broadcast podcast
"For my ally is the Force, and a powerful ally it is."