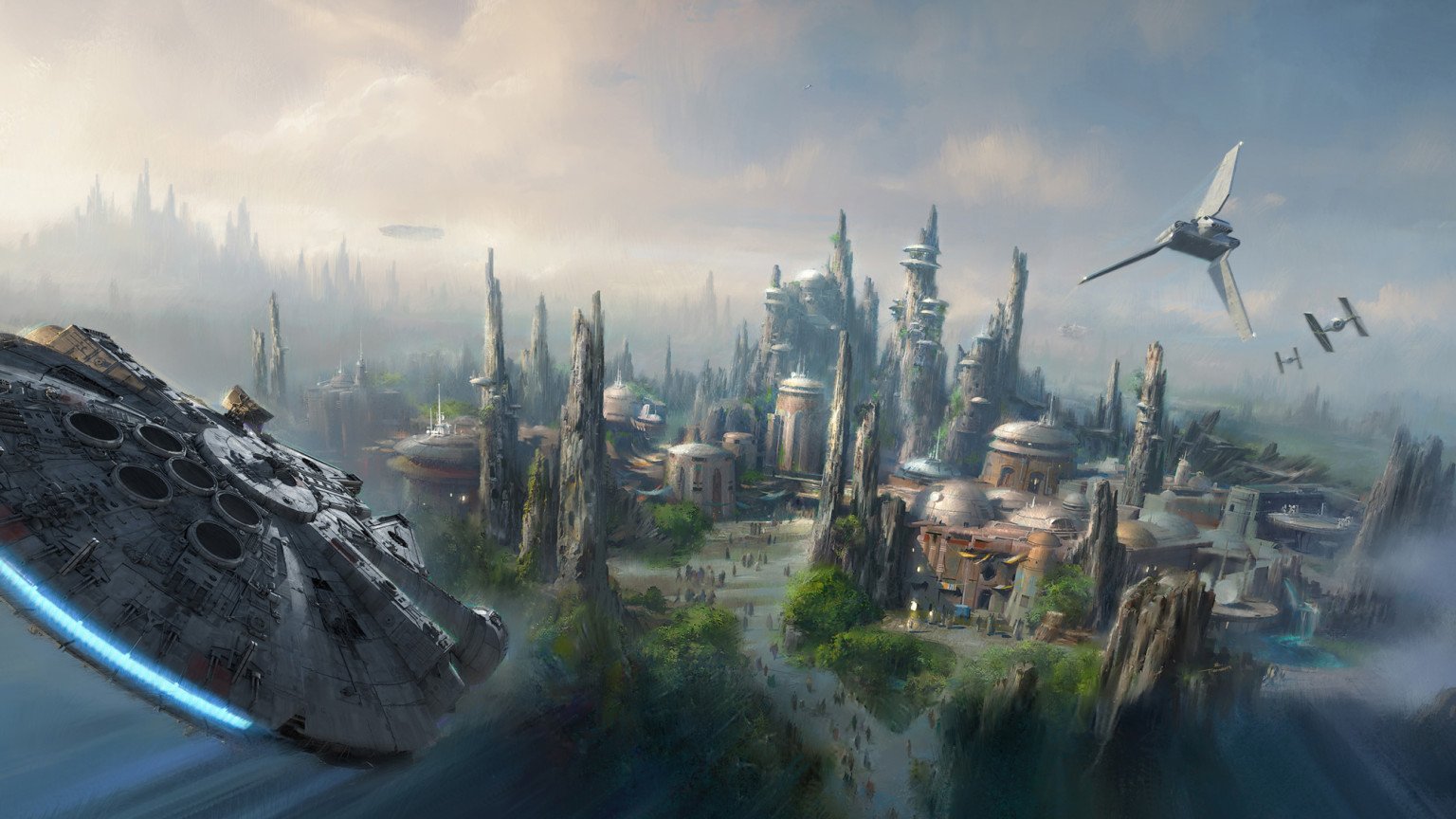 This year May the Fourth brought fans one step closer to taking their first steps into the Star Wars themed land at Disneyland California and Walt Disney World Florida with the release of the new theme by John Williams for Star Wars: Galaxy's Edge.  
StarWars.com has revealed that the full track is now available to own:
For over 40 years, John Williams has been creating brilliant music that has helped bring the magic of a galaxy far, far away to life. Inspired by Star Wars: Galaxy's Edge itself, the new track is titled the "Star Wars: Galaxy's Edge Symphonic Overture Suite" and is available now for fans to purchase. Be sure to take a listen to the musical piece that will service as the lifeblood (as George Lucas often put it) to the immersive world of Batuu at Star Wars: Galaxy's Edge.
Star Wars Galaxy's Edge opens at Disneyland Resort for reservation holders between May 31, 2019 – June 23, 2019. No reservation is required starting June 24, 2019. Star Wars: Galaxy's Edge opens at Walt Disney World in Florida on August 29, 2019, no reservations required.
Writer and Star Wars lover located in Florida, USA.
"I don't like sand. It's coarse and rough and irritating and it gets everywhere."
– Anakin Skywalker