The Star Wars Show: Star Wars Celebration Recap and The Rise of Skywalker Cast Interviews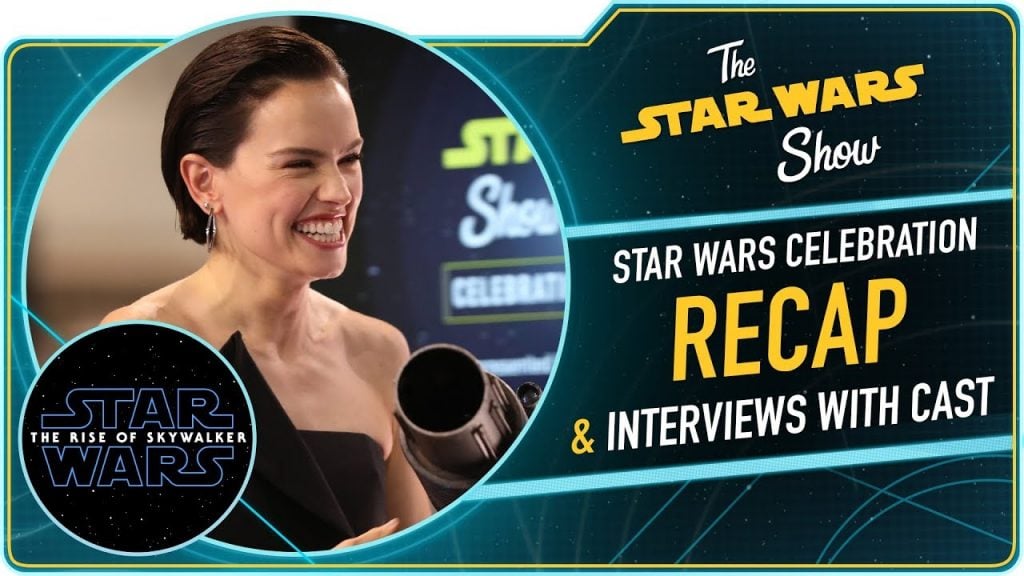 This week on The Star Wars Show, the team recaps Star Wars Celebration Chicago 2019 and gives us another quick look at ILMxLAB's Vader Immortal trailer, Star Wars Jedi: Fallen Order, The Mandalorian, Star Wars: The Clone Wars, and more. Plus, Anthony interviews the cast of Star Wars: The Rise of Skywalker.
The Star Wars Show hosted by Andi Gutierrez and Anthony Carboni is posted weekly on the official Star Wars YouTube channel!
Writer and Star Wars lover located in Florida, USA.
"I don't like sand. It's coarse and rough and irritating and it gets everywhere."
- Anakin Skywalker