UPDATE: Vader Immortal – A Star Wars VR Series: Details, Release Date, and Our Video Review of the Game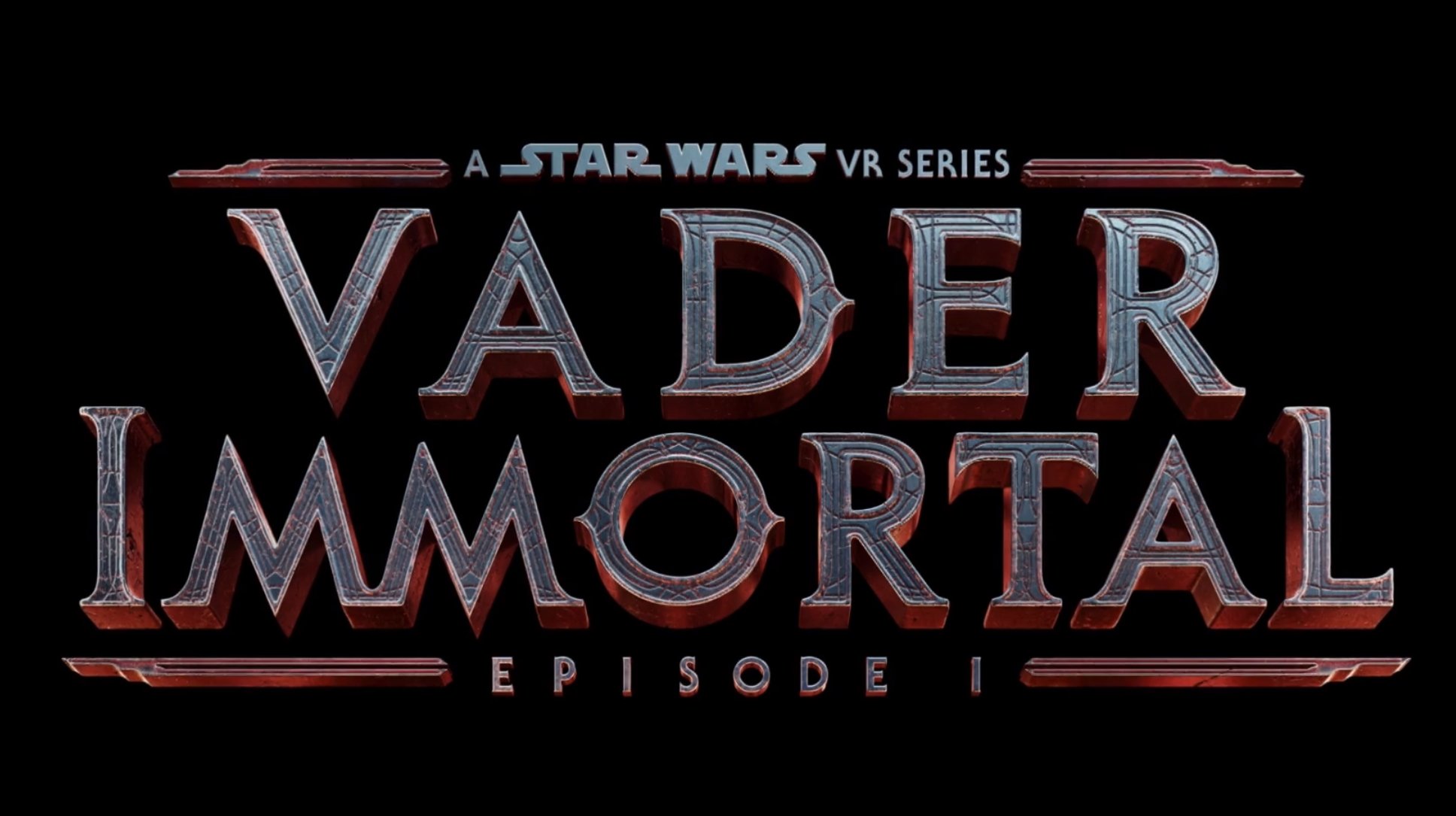 Star Wars shares the distinct place in the cultural lexicon by pushing technological boundaries of visual effects and film in the sole purpose to further the stories its creators want to tell. The team from ILMxLAB and Oculus gave fans an update from Star Wars Celebration of what to expect from Vader Immortal: A Star Wars VR Series and how they will continue that tradition George Lucas started.
Oculus will debut Vader Immortal as the launch title for it's new VR headset, Quest. Quest is completely untethered so it will give the user an unlimited range of motion to move throughout Mustafar and Vader's Castle, the primary setting of Immortal. Colum Selvin of Oculus said the title will also be available for the Rift headset, but the group at the panel seemed to suggest the premium experience would be through the untethered Quest headset.
Vader Immortal is set on Mustafar and the story is connected to a few other events in canon, most notably Charles Soule's fantastic final arc of Marvel's Darth Vader, specifically "Fortress Vader" which detailed the construction of the castle and it's purpose for Vader. Lucasfilm Story Group extraordinaire Matt Martin was on hand and also said it connects to Cavan Scott's Tales from Vader's Castle and ILMxLAB's previous VR project, Secrets of the Empire. While knowledge of those events isn't required, Martin said it wouldn't hurt to brush up on them. Everyone on the panel underscored how happy they were Vader Immortal added to established canon and connected previous events.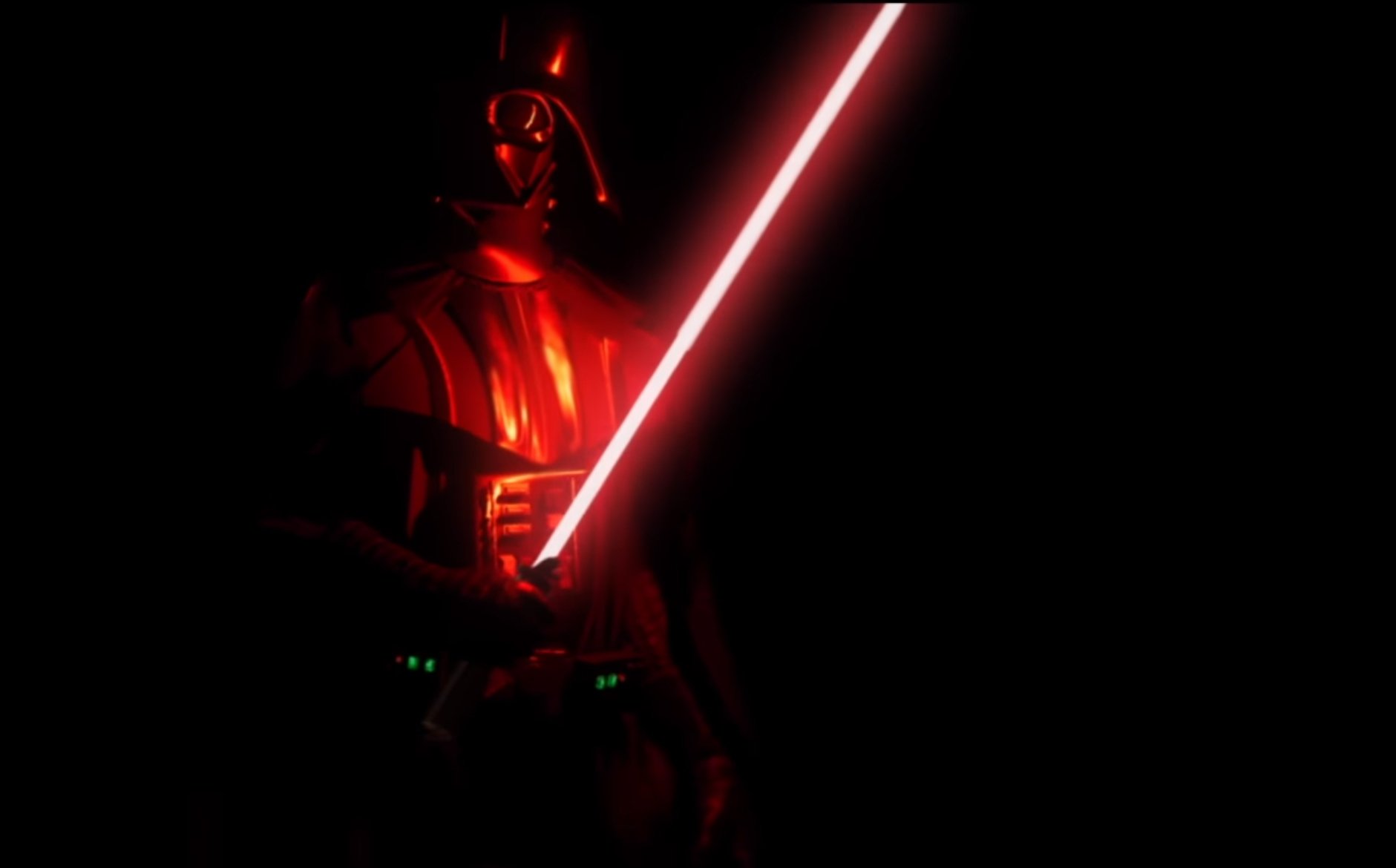 The story of Vader Immortal puts the user as a bounty hunter who is abducted by the Empire at the behest of Vader. The Dark Lord has a purpose for the user and as the six-episode series progresses, that purpose will ultimately be revealed while the user learns new skills and discovers the secrets of Mustafar. The Mustafarians themselves play a role and Matt Martin promised we would learn more about them and their culture.
Fans were no doubt thrilled to learn SNL alum and the talented Maya Rudolph will be voicing a droid in Immortal called ZOE3 (zoh-ee-three) who also plays an important role. From the sound of it, Rudoplh was skeptical of the project, until she tried it herself and was sold. From Immortal writer David S. Goyer:
"Much in the way Alan Tudyk did with K-2SO, we needed somebody for this role that could create a unique character using their improvisation and performance skills," said writer and executive producer David S. Goyer. "Maya truly was the first person we thought of, right from the very beginning, and her contributions and sense of humor have guided ZOE3 every step of the way."
The story is set between Revenge of the Sith and A New Hope, with some on the panel suggesting this is closer to the prequel era. Not only will users be terrified by the menacing presence of the Dark Lord, but they will also get a look at quieter moments in Vader's castle life, which they feel will impart empathy to fans and will give a fresh look at the iconic villain. Fans will see the sadness of Vader and what he's up to when the Emperor is not watching. Old Sheev isn't entirely absent, as they confirmed the Emperor does appear at some point in the series.
Not only is there a fully immersive, episodic story, but there is a lightsaber dojo. Yes, you read that right, a lightsaber dojo! It exists in the story but can be used completely out of the episodic adventure for users to practice their skills for as long as they want. The designers incorporated it because there is only limited lightsaber action in the actual story and they knew fans would want to come back and play around with the feature. Panel host Amy Ratcliffe mentioned the dojo is a great workout, so the physicality of this game sounds like no joke.
Lucasfilm went all in on this experience. All original McQuarrie original concept art from Lucasfilm archives at Skywalker Ranch was pored over during the design of Vader's Castle by the team; as well as ILM and Skywalker Sound being at the crew's disposal to assist with visual and sound design. Everyone on the panel emphasized how terrifying Vader is, not just due to his appearance, but the sound design as well. The best and brightest at Lucasfilm came out to push this burgeoning medium forward, so there's no doubt it's going to be a remarkable experience.
From director Ben Snow:
"Vader Immortal lets you step inside a Star Wars story, so you're not just observing what's happening. You're the lead character. As a fan, I've always wanted to feel what it's like to be close to Darth Vader. So to have him walk right up in VR — not only with his mechanical breathing, but talking to and addressing you directly — is something that I think is going to be meaningful for a lot of fans."
There is no specific release date other than this spring, but ILMxLAB did bring a brand new trailer. Keep your eyes out for a release date and I don't think anyone is going to want to miss this. The creators all discussed this was made for kids who'd grown up acting out these stories and characters in their backyards but would now be able to actually enter the world they imagined. So in a sense, it's made for every fan! Very exciting to hear Lucasfilm continues to push the threshold of technology in storytelling.
UPDATE: 
ILMxLAB has officially announced Vader Immortal will be released on May 21!
Descend into the depths of Darth Vader's Mustafar fortress when #VaderImmortal: A #StarWars VR Series launches on #OculusQuest May 21. pic.twitter.com/zh7kcTT4Tn

— ILMxLAB (@ILMxLAB) April 30, 2019
We were able to try out the game at Star Wars Celebration, here is James Baney from our YouTube channel and The Resistance Broadcast trying out the game and giving his feedback! Thank you to Justin Bolger for setting up this tryout appointment for us.
We are only three weeks away from the game's release!
Kyle Larson lives in Portland, Oregon. When he's not running trails, he's reading and writing.