Rian Johnson on Scheduling His Star Wars Trilogy, His Episode IX Hopes, and the Benioff and Weiss Movies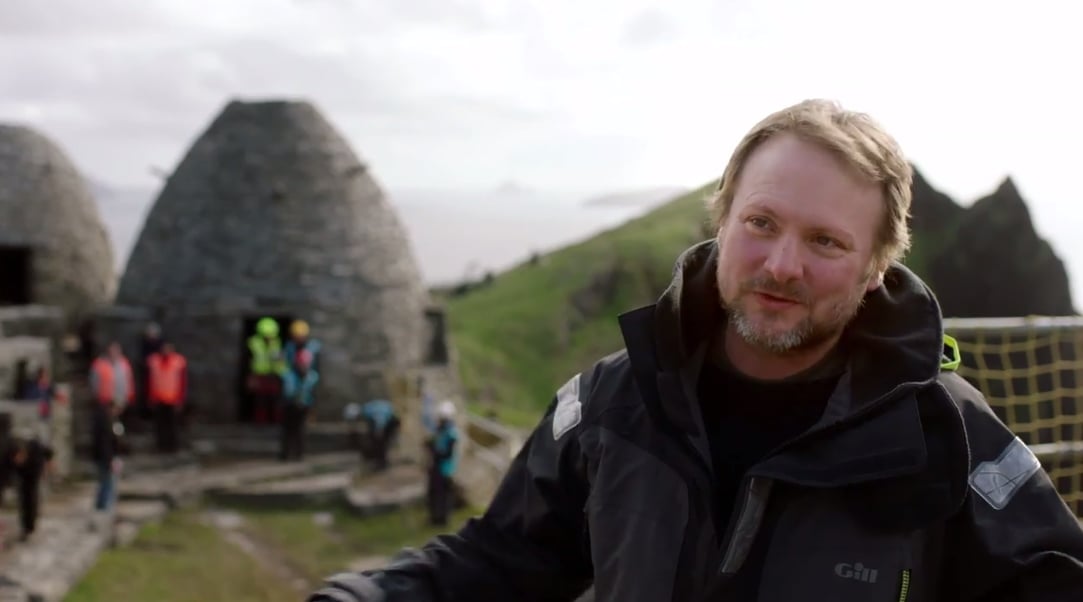 Rian Johnson provides yet another update on his new trilogy of movies, this time explaining that he's figuring out a game plan for balancing his own projects and his commitment to Lucasfilm. In addition, he also notes that he would like J. J. Abrams to take Star Wars Episode IX in whatever direction he thinks is best for the story.
Talking at CinemaCon earlier this week, Johnson has revealed that, after he's finished with his work on Lionsgate's Knives Out, his focus will shift 100% toward working on the first of his three Star Wars projects. He's already got plenty of ideas on the table so far, and it seems like he'll have his story planned out well before he shoots a single frame of his first movie:
Something else for #StarWars fans, @rianjohnson said on the #CinemaCon stage he was going back to a galaxy far far away after 'Knives Out'. pic.twitter.com/cnQn6u7n0P

— Steven Weintraub (@colliderfrosty) April 4, 2019
With the way he worded his response at CinemaCon, it seems as though he more or less hinted that his next Star Wars film will be up next for him to direct, write, and produce, with production presumably starting while after Episode IX has left theaters. In a later interview (which we'll get to in a bit), Johnson noted that he and Lucasfilm were trying to figure out how to balance his schedule to develop original movies with a schedule to develop his trilogy. In addition, he explained that he was most excited to see where David Benioff and D. B. Weiss would take the Star Wars franchise with their own movie trilogy.
Word on the street is that the trilogy written and produced by Benioff and Weiss will be starting before Johnson's movies. While Disney CEO Bob Iger mentioned that he expected there to be "a slowdown" of Star Wars movies after Episode IX – in response to Solo having a poor performance by Star Wars standards – it seems like they won't be slowing down as much as initially anticipated, as the first Benioff and Weiss film could start filming as soon as Autumn of this year, while Johnson's wording here suggests that his first new movie might start filming next year. That could make the two projects releases for 2020 and 2021 respectively, but when they'll schedule it is a matter of debate. After all, 2020 will also see the return of the Avatar franchise – and Disney, having just purchased Fox, will have every reason to make sure that the sequel's a huge hit in the month of December.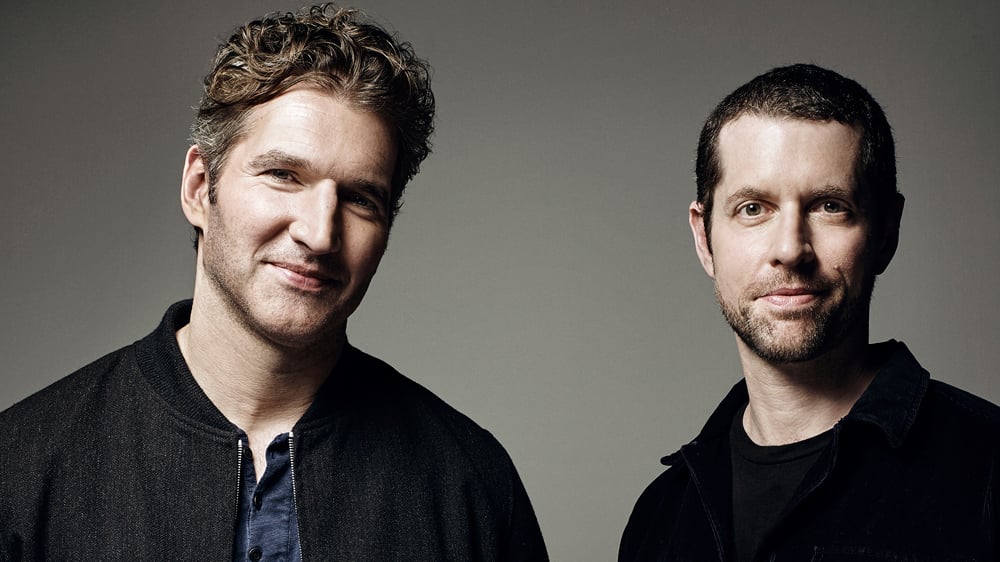 I seriously doubt that Johnson is going to have to wait until the trilogy from the Game of Thrones directors is finished before getting started on his own movies; the reason being that if the duo got a movie out every other year, then it'd be nearly a decade between the announcement of Johnson's trilogy and the release of the first movie in that series. The most likely scenario, to me, is that Johnson's movies will come in between the movies from Benioff and Weiss. If this were the path that Lucasfilm were taking, then they could hypothetically have both series wrapped up by 2025 at the earliest.
But let's not get too ahead of ourselves, as we look back to what's in our near future: Star Wars Episode IX, or whatever they end up calling it. When asked about that, Rian Johnson explained that he spoke with director J. J. Abrams about where he wanted to take the story, but Johnson is mostly looking forward to experience the movie as a fan, meaning he's mostly just sitting back and waiting to see where Abrams takes the story. One thing he's really hoping for is that Abrams takes the story in unexpected directions, and he's perfectly fine if that involves changing certain story elements that he established in The Last Jedi. You can listen to his full remarks below:
.@rianjohnson is just as excited for J.J. Abram's #StarWars Episode IX as we are, and he tells us at #CinemaCon he hopes that the directors keep taking the universe to new heights: "I want him to do stuff that I wasn't expecting him to do" pic.twitter.com/D7Jh5SqgeT

— MTV NEWS (@MTVNEWS) April 5, 2019
Star Wars Episode IX will be released on December 20, 2019. Rian Johnson is writing and producing a new trilogy of films, and is currently committed to directing the first one (with an option to direct the other two on the table). David Benioff and D. B. Weiss are also writing and producing their own trilogy, although they aren't expected to direct.
Grant has been a fan of Star Wars for as long as he can remember, having seen every movie on the big screen. When he's not hard at work with his college studies, he keeps himself busy by reporting on all kinds of Star Wars news for SWNN and general movie news on the sister site, Movie News Net. He served as a frequent commentator on SWNN's The Resistance Broadcast.