At the Edge of Star Wars: Galaxy's Edge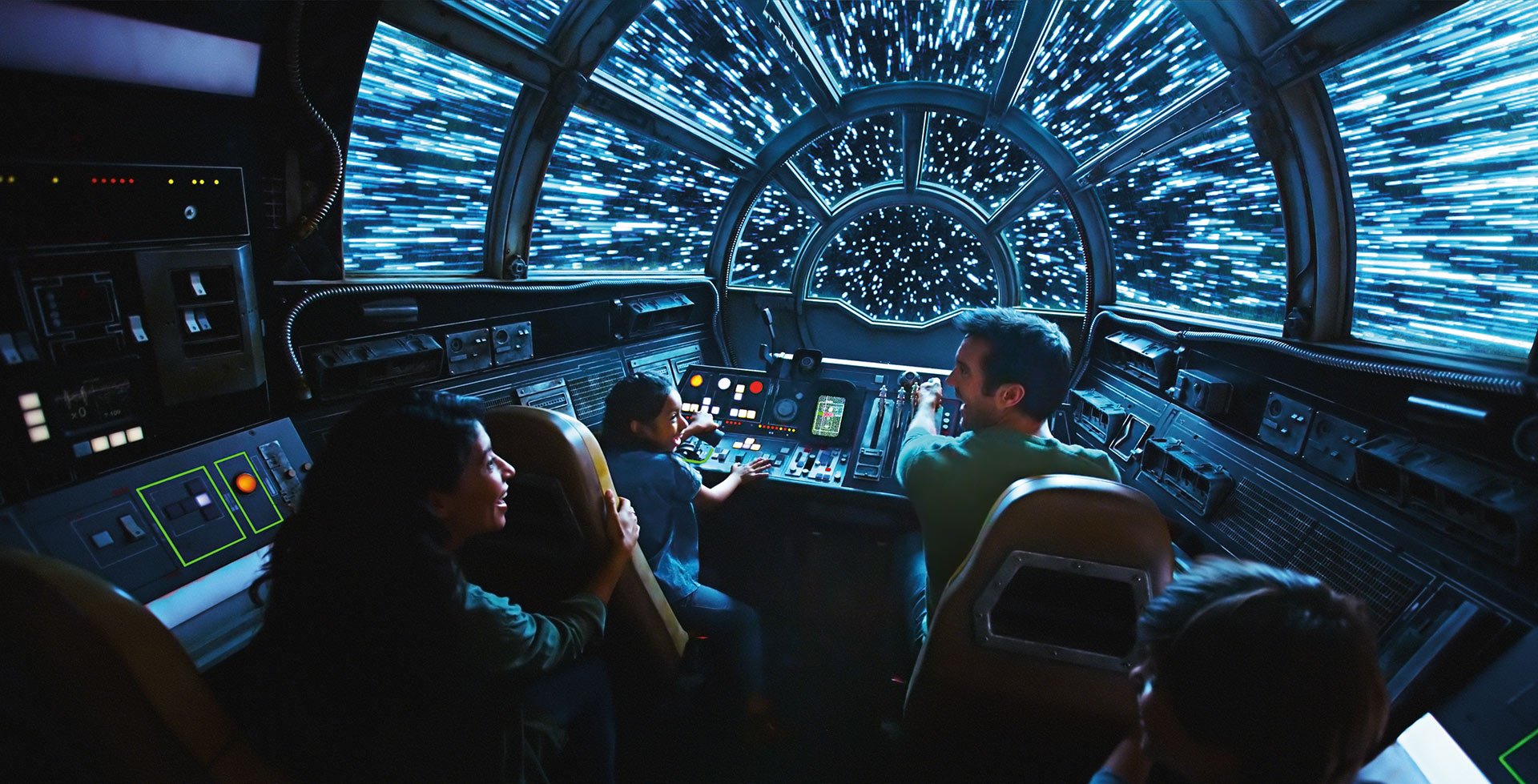 With Star Wars Celebration Chicago only a few days behind us, fans have been given plenty of appetizing glances into the future. November and December are rife with The Mandalorian episodes and the much anticipated The Rise of Skywalker but a major new chapter is about to unfold next month when Galaxy's Edge officially premieres at Disneyland.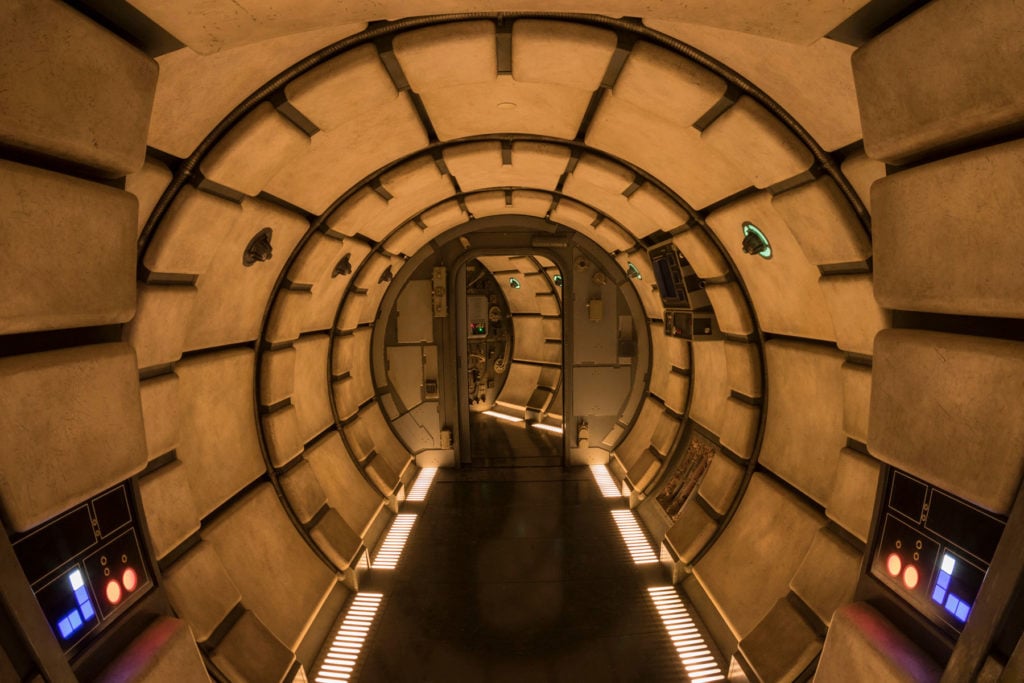 I was fortunate enough to attend the Galaxy's Edge panel, which was expertly chronicled here, and as a Disney pass holder living within 45 minutes of the park it goes without saying that my excitement level is at an all time high. For months now, scaffolding has obscured most of the land and aside from a few scant details about the types of rides we would discover at first launch – details have been carefully shrouded in the cloak of secrecy. Until now. With an opening date of May 31st set, the world of Baatu is ready for its unveiling.
If you followed along with the panel or our live tweets, you know exactly what this fully immersive new land is set to offer. Fancy a glass of Aunt Beru's blue milk? The Milk Stand has you covered. (They also offer Ach-To's special green milk if drinking from a space cow is more your thing.) Want to hide out from the California sun alongside a Rodian and some Bith jizz musicians? Duck into Oga's Cantina and mingle with denizens of the Black Spire Outpost. Standing in a two hour line to pilot the Falcon? Make that time go faster by whipping out your phone and connecting to the Play Disney app. You can fully interact with your environment by translating Aurebesh graffiti, listening in on secret First Order transmissions and hacking nearby droids to do your bidding. In short, Galaxy's Edge is a Star Wars fan's dream come true.
Galaxy's Edge had a presence on the convention floor at Celebration Chicago where they invited attendees to get a closer look at exactly what Baatu had to offer. On display was Ithorian Dok-Ondar, a character guests will interact and barter with if they're looking to add holocrons or ancient Jedi and Sith artifacts to their home collections. Each day of the convention, the exhibition rotated out different merchandise that would be available inside Baatu. Savi's Workshop boasts one-of-a-kind lightsabers that will be custom built by each wannabe Padawan. The Droid Depot is an astromech builder's dream where guests can pick pieces off a conveyor belt and avoid upcharging Jawas to craft their own R2, R5, or BB. Also on display the day I visited were objects from Toydarian Toymaker which looked like the very place Galen Erso may have gone shopping for Jyn's dolls.
And these are all just the outlying experiences that surround Baatu's biggest attractions: Rise of the Resistance and Millennium Falcon: Smuggler's Run. I wish I could tell you I've ridden either of these big ticket experiences but alas, I've only been able to see concept art and video thus far. And that was sufficient enough for me to lose my mind. By now you know that your handling of the Falcon will be reflected immediately after you exit the ride by the condition of the hallway. Fly like Han and it'll be in pristine shape… fly like a blind gundark and that's gonna to be on you to explain the damage to Chewbacca.
We were also able to sit inside one of the ride vehicles for Rise of the Resistance, which takes place inside a full-size starship before you're swallowed up by a patrolling Star Destroyer. The vehicles will be capable of 180 degree movement and will take you past screens and animatronics – including a room that houses full size AT-ATs. Yeah, you heard me. Full size AT-AT's. The ride will also feature the vocal talents of Daisy Ridley, John Boyega and Oscar Isaac so it seems that your mission may not go horribly awry with those guys watching your back.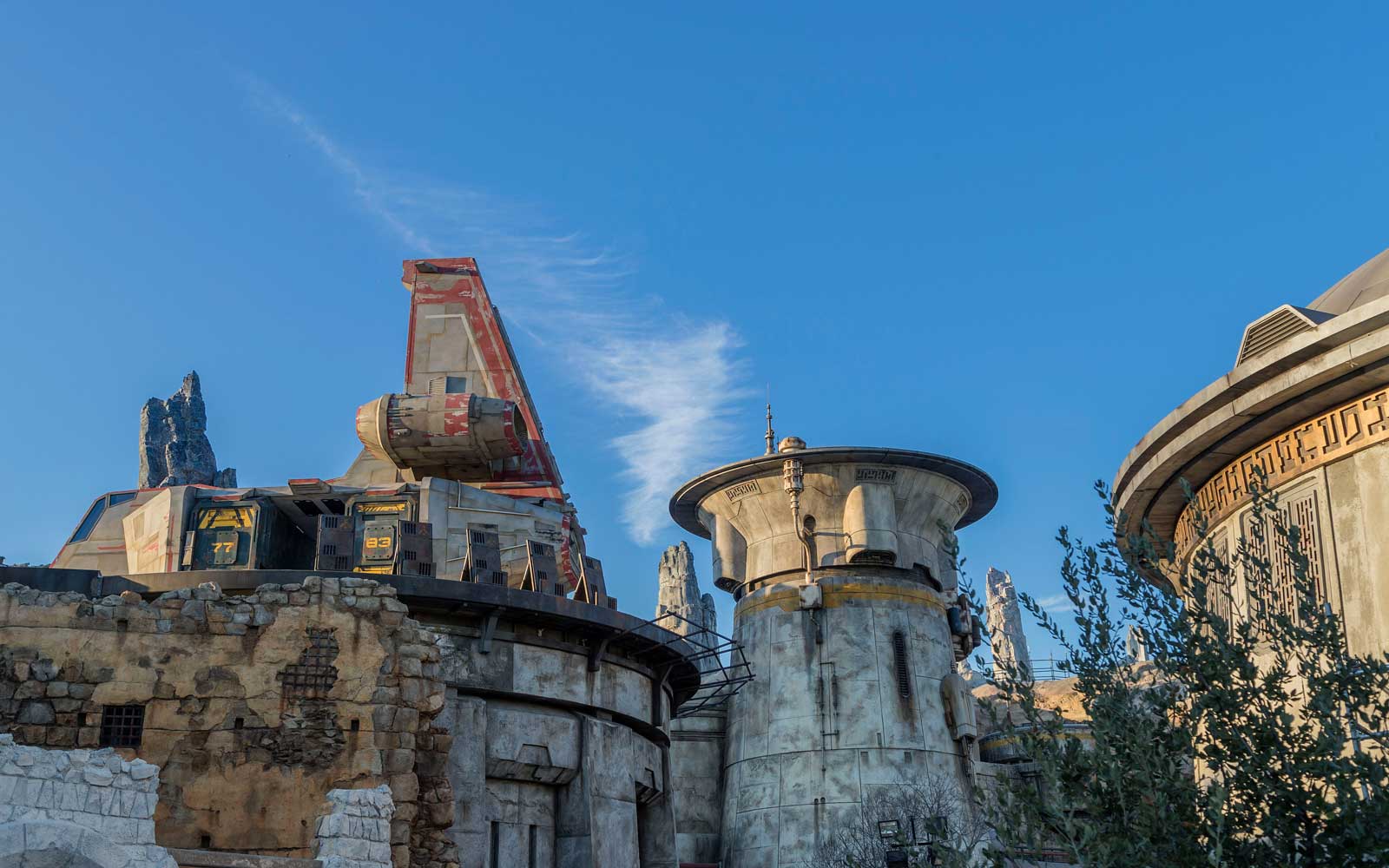 You can officially plug Galaxy's Edge into your navcomputer on May 31st in Disneyland and on August 29 at the Walt Disney World Resort which means that this summer the galaxy far far away will finally be just a little bit closer.
Under the twin suns of Los Angeles, Chris continues to mourn the loss of Admiral Ackbar while championing the rights of Ewoks everywhere. Follow him on Twitter and Instagram @Chri5Manning for all your pun needs.