Star Wars: Galaxy's Edge to Open May 31st in Disneyland and August 29th in Disney World
Bob Iger has just revealed during the annual meeting of shareholders of The Walt Disney Company, that Star Wars: Galaxy's Edge will open sooner than expected. Fans will have the opportunity to immerse themselves in the world of Star Wars like never before, and the wait is almost over. The park will make its grand debut in Disneyland on May 31st of this year, but patrons on the east coast won't be too far behind as Galaxy's Edge is set to open in Disney World three months later on August 29th.
Patrons will immediately be able to walk the streets of Batuu, encounter heroes and villains from all across the galaxy far far away, and get a chance to fly the fastest hunk of junk in the galaxy, the Millennium Falcon.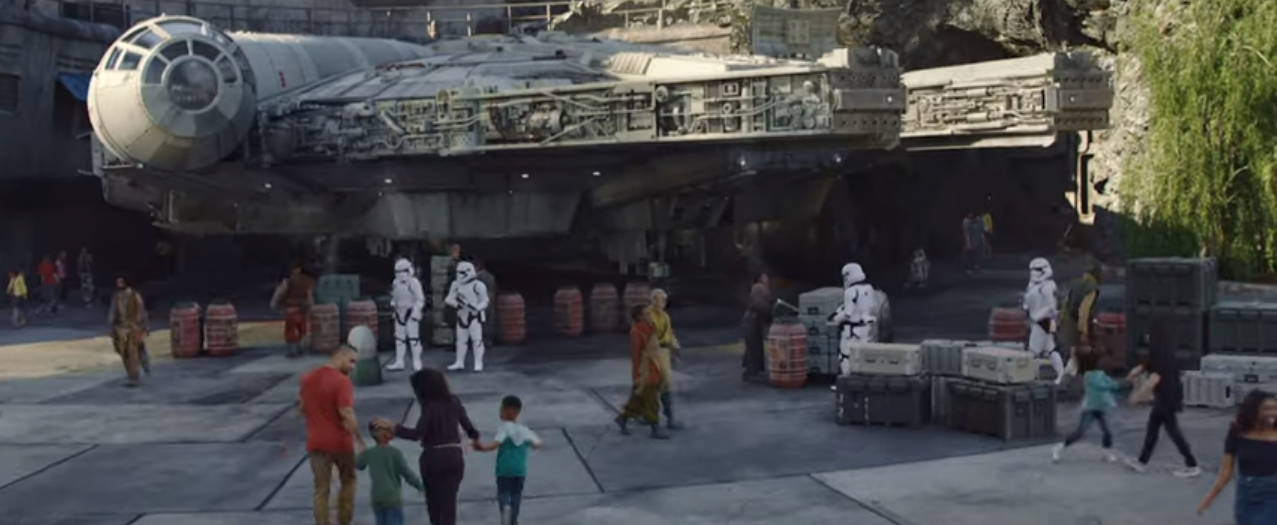 Most interestingly, however, is that the park is planning to spread out the openings of its various attractions. We've heard a lot about the upcoming Rise of the Resistance attraction, a story-based endeavor that will put fans up against the forces of the First Order alongside some of the galaxy's most famous heroes. Unfortunately, this won't become available in the park until later this year, but honestly, that's not a bad thing.
Spreading out these attractions will allow the parks to adjust to consumer needs before unleashing its full might upon the world. There are always a few kinks to work out when things like this open, and this will allow them a better opportunity to make it the best experience possible while also getting park-goers on site at the earliest opportunity.
We'll keep you updated on Galaxy's Edge as more information becomes available, but before you go, check out the video below.
Jordan Pate is Co-Lead Editor and Senior Writer for Star Wars News Net, of which he is also a member of the book and comic review team. He loves all things Star Wars, but when he's not spending time in the galaxy far far away, he might be found in our own galaxy hanging out in Gotham City or at 1407 Graymalkin Lane, Salem Center, NY.