Review – Your Favorite Droids Return To A Familiar Desert Planet In 'C-3PO Does Not Like Sand' (PSST….. It takes place between The Last Jedi and Episode IX)
If you've been hoping for a Threepio and Artoo adventure set in the sequel trilogy era, I don't think you've been alone. This duo is what got the grand Star Wars party started in 1977 aboard Tantive IV. One thing that's seemed kind of odd to me about the latest films is we've yet to see Threepio and Artoo interact much onscreen. I don't blame the filmmakers, as there's certainly a lot of ground to cover with more prominent characters but I can't say it's something I haven't noticed. I've heard other fans mention it, too, so C-3PO Does Not Like Sand! from author Caitlin Kennedy and artist Brian Kesinger ought to help tide a lot of droid fans over until Episode IX arrives in December. Oh, and BB-88 is along for the ride and it also takes place between The Last Jedi and Episode IX, so SPOILERS AHEAD….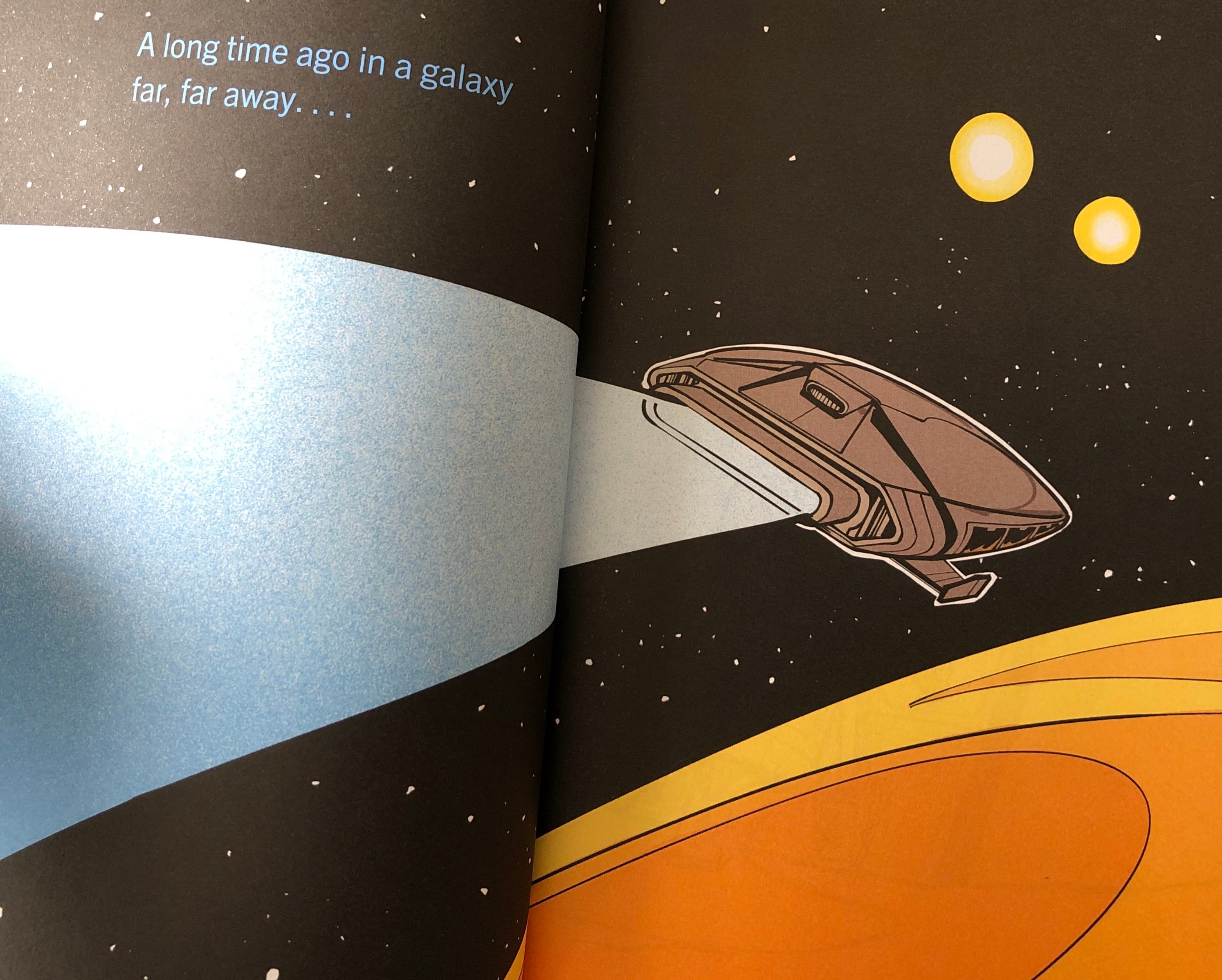 This is a kids book but I think most fans will love the art. It reminded me of the 1985 ABC Droids cartoon which added to the nostalgia I already have for Threepio and Artoo. The droids have made their way to Tatooine on a mission for General Leia and the Resistance. Though we never learn the exact details of this mission, the three droids get a chance to see all the sights of this desolate wasteland.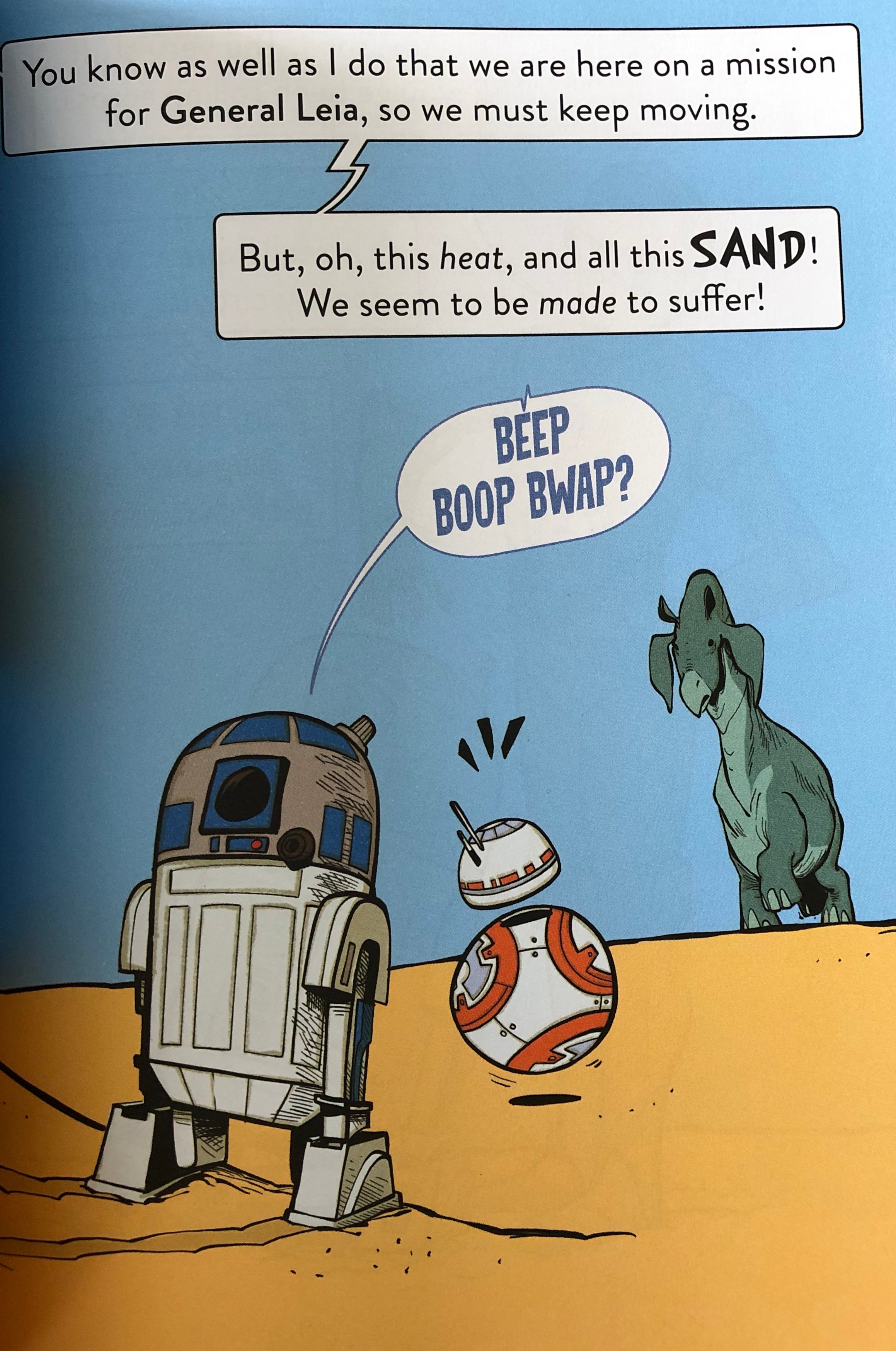 If the title didn't already give it away, Threepio isn't thrilled to be back on Tatooine. Artoo seems a bit indifferent and BB-8 is like a kid in a candy shop. BB-8 certainly showcases his youth compared to these older droids. He reenacts his first meeting with Rey, suggesting his fondness of her fuels his enthusiasm for sand. Artoo just follows BB-8 along like a patient older sibling while Threepio continues to lament their return to the awful place.
You can see little BB's excitement when they come across a pod race. We don't get much more of a look at these podracers, but I love the vibrant colors. These look like they are right out of Resistance. They look a lot sleeker in this era, too. The prequel era podracers seemed so frail and scrapped together to me. As soon as one crashes, Threepio decides it's time to move on.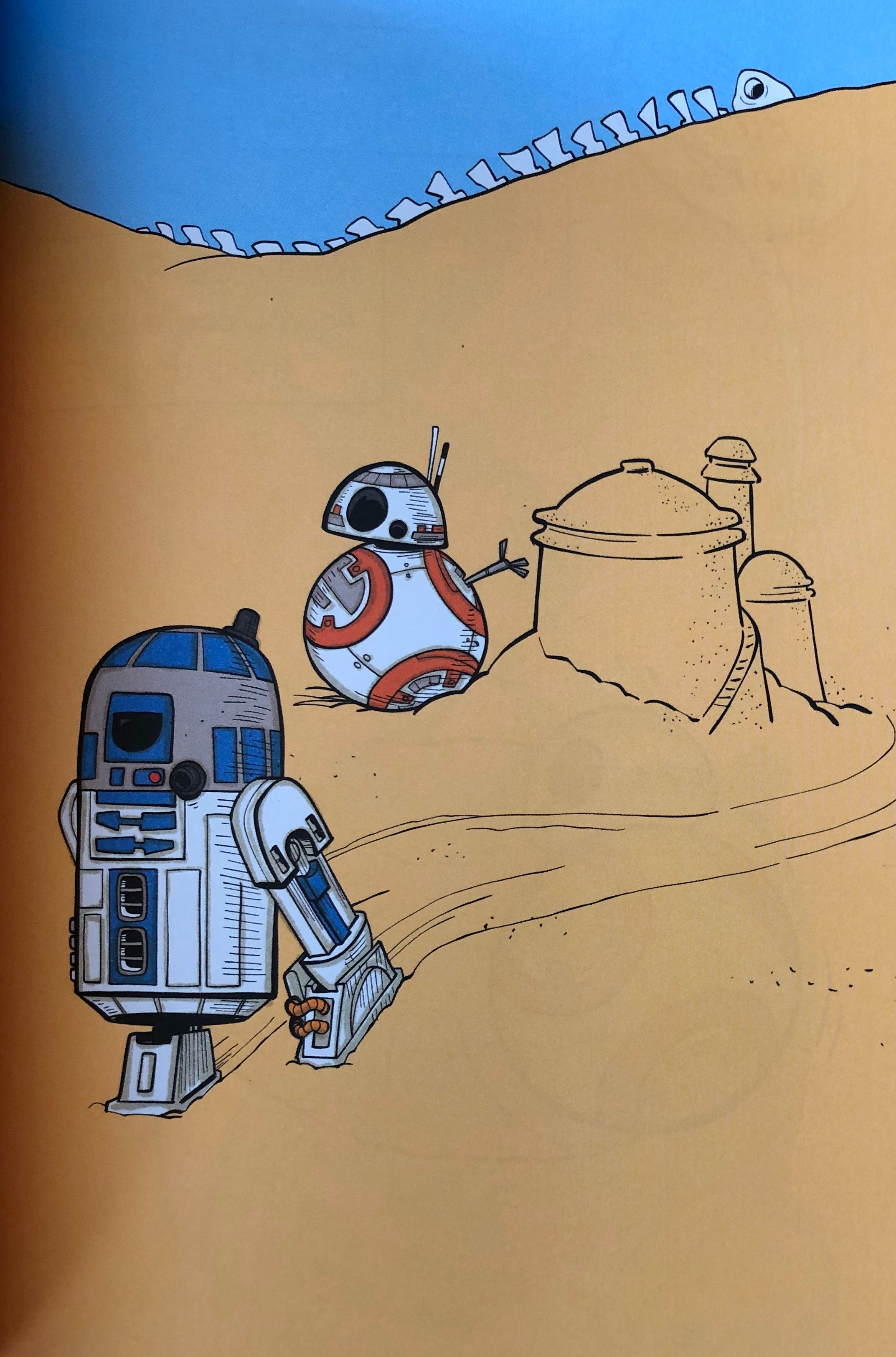 One of my favorite moments was when Artoo and BB-8 build Jabba's Palace as a sandcastle. Threepio remains constantly annoyed while the other droids continue to make the best of it. There are some other nods to Tatooine, like a bantha stomping over them and some Jawas taking an interest in BB-8. Just as soon as they arrived, the droids head back to the Resistance, still leaving it unexplained what exactly their mission was.
Now, I have to say this little book made me raise an eyebrow. We know part of Episode IXwill take place on a desert planet. The only thing is we don't know if that planet is Jakku or Tatooine. C-3PO Does Not Like Sand! doesn't suggest there was any critical importance or that the Resistance will be back but the droids were on a mission from General Leia to scan the planet, so that kind of seems important. Someone at the Lucasfilm Story Group approved this, so somehow it fits in with the greater canon, and that is something to think about. If the droids first appearance in Episode IXis their return from this mission, well, you heard it here first, but let's not hold our breath.
Author Caitlin Kennedy has written a fun story to go along with the wonderful visuals of Brian Kesinger's art. Early readers are going to love this book and it would make a perfect gift for that budding Star Wars fan who might not be ready for Queen's Shadow or Thrawn. It's great to see that Lucasfilm Press is getting books out that can accommodate younger readers. Some of my fondest fan memories are from my childhood, flipping pages of Star Wars storybooks, and as I got older, many of the novels. Reading is a great track to start younger fans on, so I'm all for this! C-3PO Does Not Like Sand! will be a great addition to your young one's collection and I daresay you'll probably enjoy it just as much!
RATING: 7/10
C-3PO Does Not Like Sand! will be published June 4. It is currently available for pre-order through various online retailers. Special thank you to Lucasfilm Press for the advanced copy used in this review.
Kyle Larson lives in Portland, Oregon. When he's not running trails, he's reading and writing.