Rumor: More Details on Kylo Ren's Costume from Star Wars: Episode IX
POTENTIAL SPOILERS!
A new Star Wars: Galaxy's Edge tie-in toy may reveal that Kylo Ren will absolutely wear a mask in Star Wars: Episode IX.
Not too long ago, we covered an article concerning a massive haul of Star Wars: Episode IX concept art. But now it's starting to look like some Galaxy's Edge concept art may have been mixed in there as well. See, the hot rumor has been that the Episode IX version of Kylo Ren will have his mask stuck together by some kind of glowing red adhesive, and that was later confirmed in that very concept art leak. However, there was also an image of Kylo Ren with his normal, undamaged mask mixed in there, but with the exact same costume, which was confusing at the time.
Earlier today, Yakface managed to snag some images that appeared on Hasbro's official website, showcasing various First Order soldiers alongside their Supreme Leader. Aside from a Mountain Trooper (which appears to be made for Star Wars: Galaxy's Edge, and is functionally an updated design based on similar soldiers seen in Solo: A Star Wars Story) and Commander Pyre from Resistance, we have Kylo Ren in his most Darth Vader-like outfit yet:
Disney Park Exclusive 6" Black Series First Order 4 pk.https://t.co/lsVsu8tBLJ #hasbro #blackseries #starwarsresistance pic.twitter.com/kJV7ow0atw

— Yakface.com (@yak_face) March 1, 2019
Compare the appearance of Kylo Ren in the images seen above to the somewhat-blurred concept art (seen below, right) and a fanmade recreation of that concept art (seen below, left):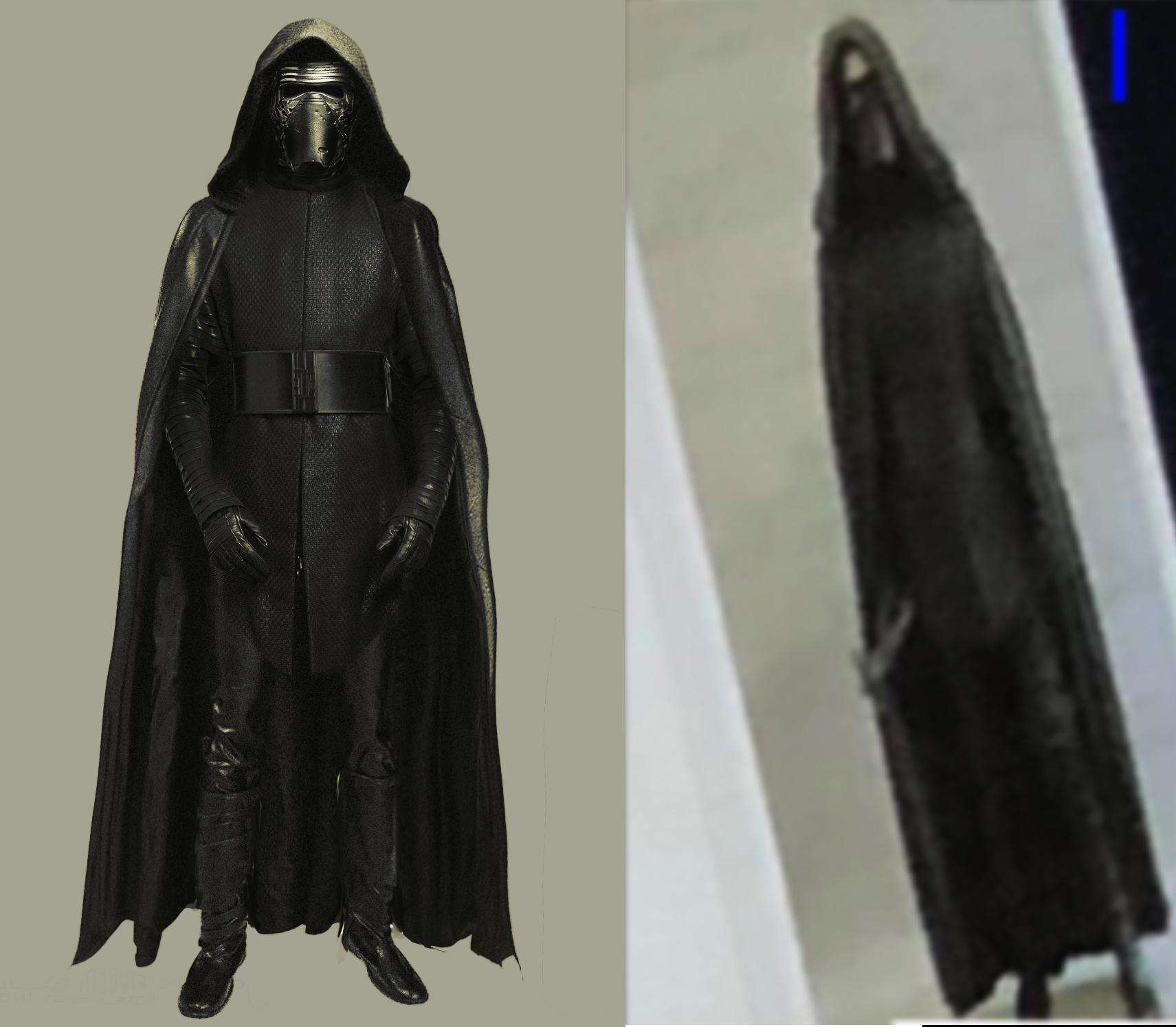 While the costume for the toy doesn't match up 1:1 to the concept art that's leaked for Episode IX, and it more closely resembles the outfit seen in The Last Jedi, it does confirm that a masked Kylo Ren is part of future Star Wars content. So perhaps the Master of the Knights of Ren didn't destroy his mask as a way of rejecting his past, as some had presumed, but as a way of letting out frustration at Snoke as he began plotting his teacher's demise. It may very well be that Kylo Ren has a back-up mask, but chooses to repair his shattered mask by gluing it back together for story-related reasons.
Star Wars: Episode IX will hit theaters on December 20, 2019.
Grant has been a fan of Star Wars for as long as he can remember, having seen every movie on the big screen. When he's not hard at work with his college studies, he keeps himself busy by reporting on all kinds of Star Wars news for SWNN and general movie news on the sister site, Movie News Net. He served as a frequent commentator on SWNN's The Resistance Broadcast.