Cover + Synopsis Revealed for Del Rey's First Audio-Only Book – 'Star Wars Dooku: Jedi Lost' – Coming Next Month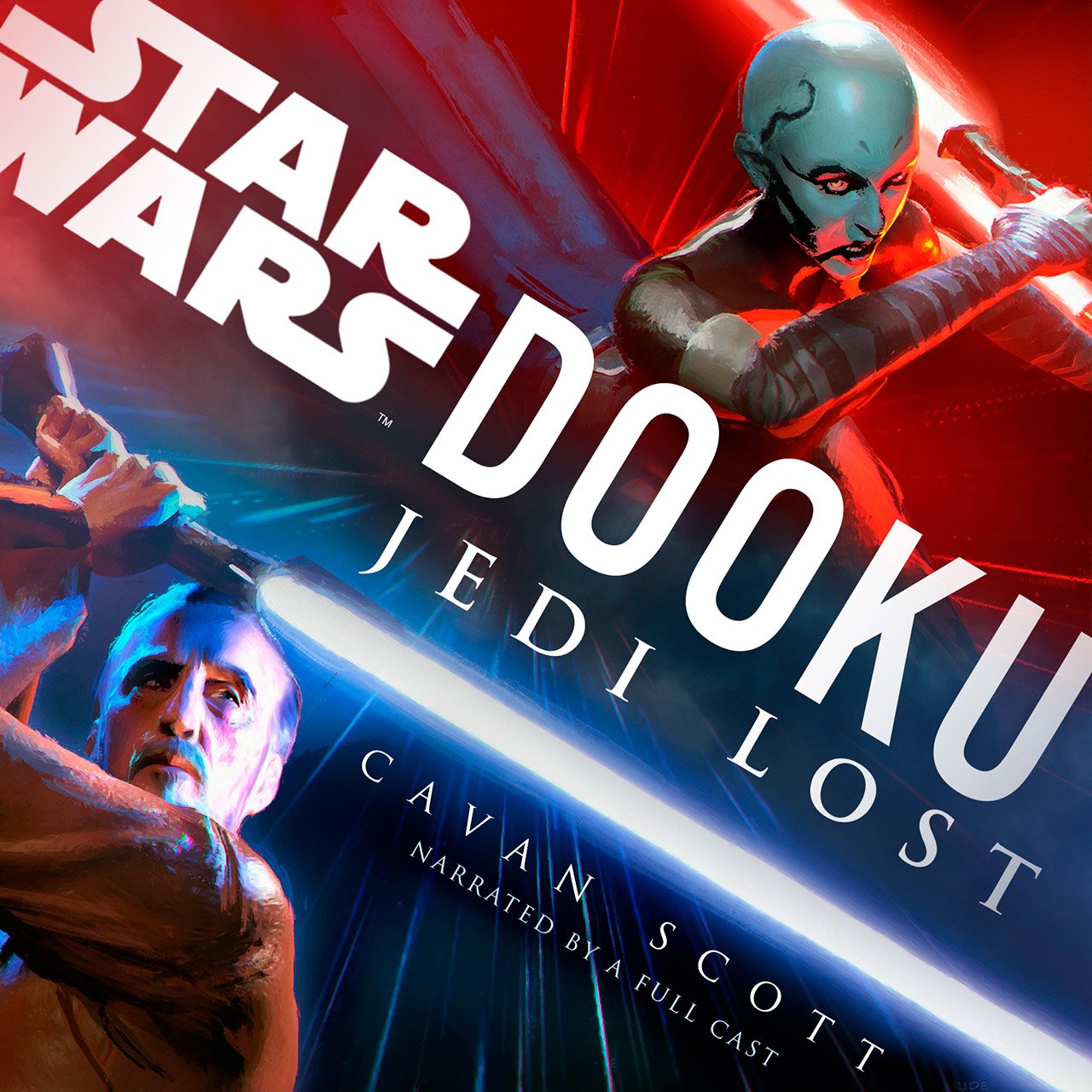 Yesterday, fans of The Star Wars Show were treated to the reveal of a new audio original Star Wars book coming in April – Star Wars Dooku: Jedi Lost.
Del Rey is trying something new, as this novel will be the first Star Wars book released exclusively in audio format.
To me, this is a really exciting idea. As much as I'd love to have that beautiful cover on my shelf, I'm looking forward to consuming some Star Wars content in a way I haven't before, and I think this will be a great way to introduce non-readers to the wonderful world of Star Wars books.
If previous Star Wars audio books are any indication, this will most likely be a top notch, high quality production, set apart from the other audio books by the fact that it is narrated by a full cast as opposed to just one narrator reading the entire novel. The cast includes Euan Morton, Orlagh Cassidy, January LaVoy, Marc  Thompson, and many more.
The story follows Dooku's Sith assassin Asajj Ventress as she sets out on a mission to uncover the secrets of her master, Count Dooku, including his reasons for leaving the Jedi Order.
Here is a synopsis of the book from Del Rey:
The story is written by author Cavan Scott (Star Wars: Adventures in Wild Space) and will be available on April 30th.
(source: StarWars.com)
Jordan Pate is Co-Lead Editor and Senior Writer for Star Wars News Net, of which he is also a member of the book and comic review team. He loves all things Star Wars, but when he's not spending time in the galaxy far far away, he might be found in our own galaxy hanging out in Gotham City or at 1407 Graymalkin Lane, Salem Center, NY.