Beard Watch 2019: Mark Hamill Jokes About Contractually Obligated Episode IX Facial Hair With Jimmy Kimmel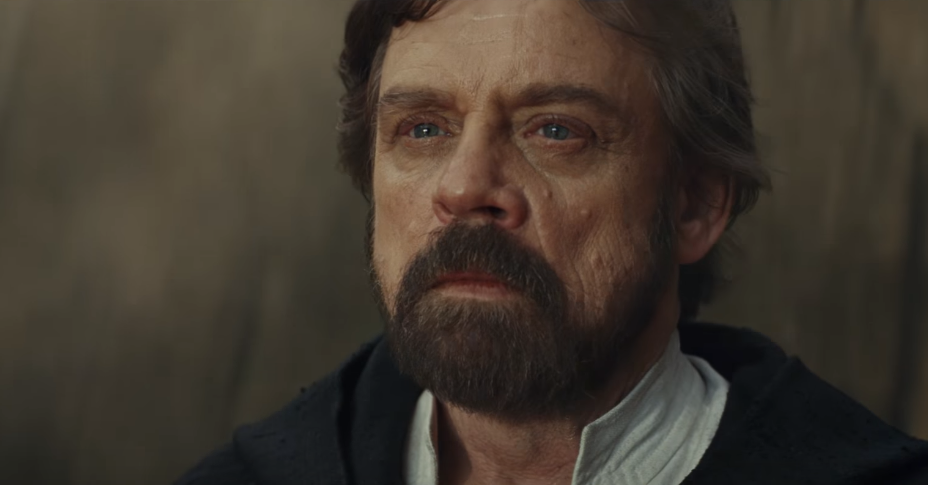 Beloved Jedi Master Luke Skywalker may no longer exist in corporeal form, but that doesn't mean his Force Ghost has taken to shaving. Appearing on Jimmy Kimmel Live! to talk about the upcoming second season of Knightfall, Mark Hamill may have coyly confessed that our favorite Jedi may still be rocking a beard in Episode IX.
"I had to keep the beard for something else," the 67 year old actor intones while sidestepping Kimmel's question about whether or not he was filming Knightfall simultaneously with the "something else". Playing sly, Hamill doesn't straight up acknowledge the contractually binding facial hair's purpose despite Kimmel's prodding. Pressing on, Kimmel tried to get Hamill to confirm that Luke would have both a beard – and a body – in the next movie. Without missing a beat, Hamill joked "which movie?"
Coy as always, but it's safe to say Luke Skywalker may maintain a similar look to how we've seen him so far in the sequel trilogy. Now whether that is via him as a Force ghost or in flashbacks remains to be seen in upcoming trailers or when we finally see the movie this December.
Before you go, check out the video of Hamill's appearance on Jimmy Kimmel Live! below.
Under the twin suns of Los Angeles, Chris continues to mourn the loss of Admiral Ackbar while championing the rights of Ewoks everywhere. Follow him on Twitter and Instagram @Chri5Manning for all your pun needs.