Unfounded Rumors Force Rian Johnson to Clarify His Star Wars Trilogy is Still in Development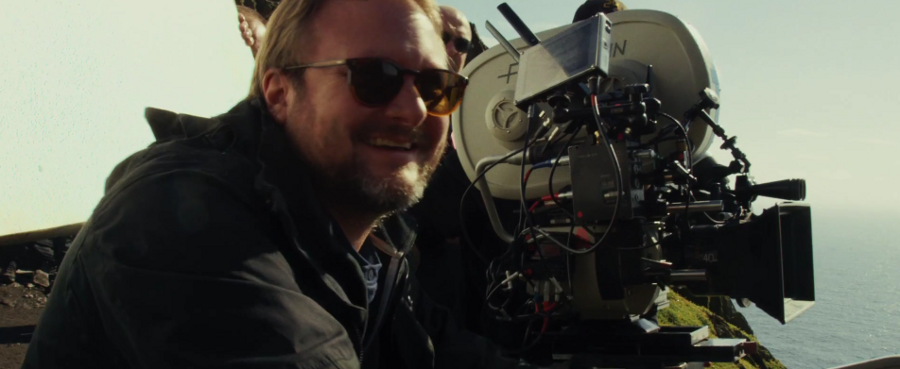 Rumors that Rian Johnson might not be making future Star Wars movies after The Last Jedi have appeared since the movie was released. Now, more sourceless rumors have surfaced – which we are deeming are unfounded and misinformed. Johnson's trilogy is still in development at Lucasfilm (as he was able to confirm recently), though it just may be a while before those films are in production.
Let's start from the beginning. On November 9, 2017, ahead of the release of The Last Jedi, Lucasfilm announced that director Rian Johnson would be returning to develop a trilogy of Star Wars films that did not have any connection to the existing story of the Skywalker family, or any of the three major wars that defined each trilogy of films. These movies would be set in a completely different part of the galaxy far, far away, and in a different time period than what we've seen before. Johnson was to write and produce all three films, and he was to direct the first movie in the series, with the option to come back to direct one or two more. This move indicated Disney/Lucasfilm had a lot of trust in Johnson, who the cast and crew of The Last Jedi – along with Lucasfilm President Kathleen Kennedy – consistently praised.
Then The Last Jedi was released. While the movie was met with acclaim from critics across the board and was easily the biggest hit of 2017, audiences had a less uniform response and Star Wars fans were divided on what they thought of it, with some of the worst elements of Star Wars fandom targeting people involved with the movie for making it. The Last Jedi made Johnson a symbol of controversy for fans displeased with the movie. Rumors started surfacing that Disney was going to cancel Johnson's trilogy, fueled by their lack of mentions by Disney CEO Bob Iger any time he would discuss future projects. Iger would consistently mention David Benioff and D.B. Weiss but seemed to consistently leave Johnson out of his optimistic boasts about the future. And then there were occasional reports from notoriously-unreliable individuals suggesting that the project was going to be cancelled.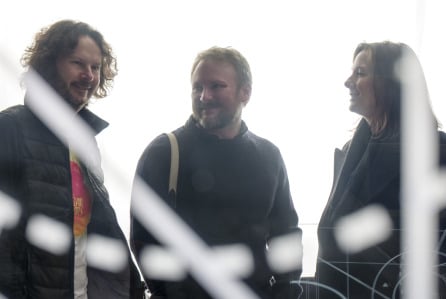 The thing is, those rumors weren't really founded in anything, much like the rumors that Lucasfilm President Kathleen Kennedy was also getting fired over The Last Jedi for… reasons. (She didn't, and she instead got a contract extension.) Even when it was announced that Lucasfilm would be rethinking the spin-offs, Rian Johnson's trilogy was explicitly mentioned as one of the projects still going forward on Lucasfilm's mysterious post-2019 slate. As stated before, pretty much everyone at Lucasfilm is on-record as having enjoyed working with Johnson. Also, not that long ago, Johnson himself debunked a certain clickbait YouTuber's claim that he was fired and that his movies were cancelled.
So no, Disney and Lucasfilm are not looking to fire Johnson. The most recent rumor, however, has indicated that Johnson is planning to step down from the project willingly, having supposedly lost passion for developing content in this world after being the target of harassment for fourteen months. We decided to look into it ourselves, and what we've been told suggests that Johnson's projects are still very much in development. However, Disney and Lucasfilm have another pair of filmmakers higher on their priority list when it comes to theatrical Star Wars releases.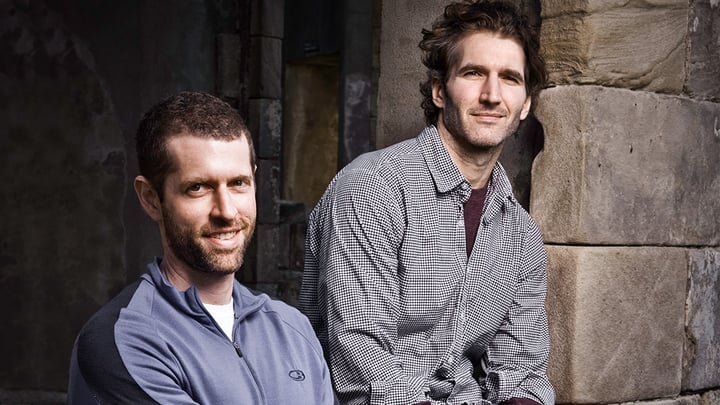 The series of films being written and produced by David Benioff and D. B. Weiss is currently the priority on the film side of Star Wars, and it makes sense considering they are coming off of the mind-blowing success of HBO's Game of Thrones, to which they were the showrunners. The two are not expected to direct their film series, even though both are co-directing the final episode of Game of Thrones. It only makes sense that their movies would be considered top priority after Game of Thrones ends; they are at the peak of their popularity with a universally adorned body of work and track record. Meanwhile, Hollywood has plenty of smaller opportunities available for Johnson (like this November's Knives Out).
Our information digging aside, a credible source on the facts surrounding Johnson stepped forward to clearly clarify his situation, that source being…Rian Johnson himself! The unfounded rumors about his departure spread like wildfire so fast that the director caught wind of it within two hours of them coming to surface:
No it isn't true, I'm still working on the trilogy. With all due respect to the movie bros, who I'm sure are lovely kind bros with good fraternal intentions.

— Rian Johnson (@rianjohnson) February 14, 2019
So there you have it. As of right now, it appears that Making Star Wars have heard much of the same as we did from our own sources. The immediate future of Star Wars films is focused entirely upon Star Wars: Episode IX, with Lucasfilm electing to not discuss any plans beyond that point in detail, aside from the facts that the Benioff and Weiss series of films appears to be next up on the priority list, with Rian Johnson's trilogy still in development. All is right with the world as Lucasfilm is looking toward developing future content at a measured pace.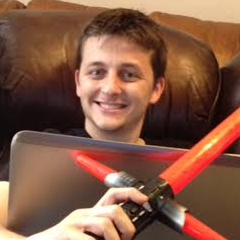 Grant has been a fan of Star Wars for as long as he can remember, having seen every movie on the big screen. When he's not hard at work with his college studies, he keeps himself busy by reporting on all kinds of Star Wars news for SWNN and general movie news on the sister site, Movie News Net. He served as a frequent commentator on SWNN's The Resistance Broadcast.