Today's been a pretty big day for Star Wars, between confirmation that Force Friday would see the launch of three different lines of Star Wars products at the same time and confirmation that Star Wars Episode IX is done with principal photography. But, as if to say "But wait, there's more!", something appeared online suggesting that Star Wars: The Mandalorian wrapped filming a few days ago.
The Twitter page for the independent movie The Unsung spilled the beans that the movie's director, Damiano Fusca, was involved with The Mandalorian in an unspecified capacity. While their original tweet was taken down, we managed to catch a screengrab of it, as the image features a signed helmet:
IMAGE REMOVED BY REQUEST
UPDATE!
Since this image made its way online, we have been informed that the tweet has been deleted due to the account's manager being unable to confirm that filming has wrapped. The image itself looks real, though, so it may just be that one crew is finished on their leg of production and there could be a few days of filming left.
However, news to the contrary has also appeared. Jason Ward, the editor-in-chief of Making Star Wars, has reported that he has reason to believe that a wrap party has recently happened. However, he also notes that if the event happened, then it was a few days ago, meaning that production on Star Wars: The Mandalorian would most likely have ended a few days before J. J. Abrams wrapped up work on Star Wars Episode IX.
Me and @THESITHLIST left a Queen party and went to the SV Cantina where a wrap party for Mando was happening on Tuesday, I think. https://t.co/EdQKcWWDOT

— Jason Ward (@MakingStarWars) February 16, 2019
It should be noted that Jason Ward happens to live very close to where filming of the series takes place, so it stands to reason that he would hear about a wrap party. Wrap parties generally happen after principal photography is finished, but sometimes, they may occur before the wrap date depending on how scheduling works out – Star Wars: The Force Awakens being one such case. There's still a chance that a little bit of filming will happen, but as of now, it looks a lot like The Mandalorian is about to move into its post-production phase.
And here are more clues pointing that filming wrapped recently, coming from a crew of grips that worked on the series:
The rest of the article, as originally written, will continue below.
To clarify the message here, Fusca did not take over directing one of the episodes. The crew of The Unsung are simply congratulating Fusca for his work on The Mandalorian – they're not saying that he's directing an episode or two of the show, as Dave Filoni, Deborah Chow, Rick Famuyiwa, Bryce Dallas Howard, and Taika Waititi all filmed their episodes as planned. Thus far, Fusca's name has not been associated with the show. Fusca is known mainly for doing camera grip work behind the scenes of various sets, most notably for working on eight episodes of the detective series Monk. He also has prior history with working at Lucasfilm, as he was involved with filming Indiana Jones and the Kingdom of the Crystal Skull in the same department.
It's worth noting that the show's eight-episode run is being addressed as its "first season", as there has been some ambiguity as to whether or not this series will be fully self-contained or if it will go on for years. In any case, this has been a momentous day for Lucasfilm, as it represents the end of filming for a long-form, three-trilogy story told over four decades and two years, and represents a new beginning in the realm of live-action Star Wars television, something which fans have only been able to dream about for years. 2019 is going to be a defining year for the Star Wars franchise, and we can't wait to learn more in the weeks and months ahead.
Star Wars: The Mandalorian is set to air on Disney+ shortly after the launch of the streaming service.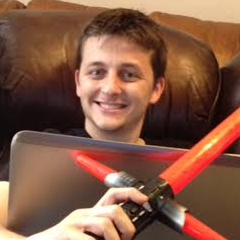 Grant has been a fan of Star Wars for as long as he can remember, having seen every movie on the big screen. When he's not hard at work with his college studies, he keeps himself busy by reporting on all kinds of Star Wars news for SWNN and general movie news on the sister site, Movie News Net. He served as a frequent commentator on SWNN's The Resistance Broadcast.
Click HERE to check out and comment on this topic in our forum The Cantina