Star Wars: Episode IX – That's a Wrap for R2-D2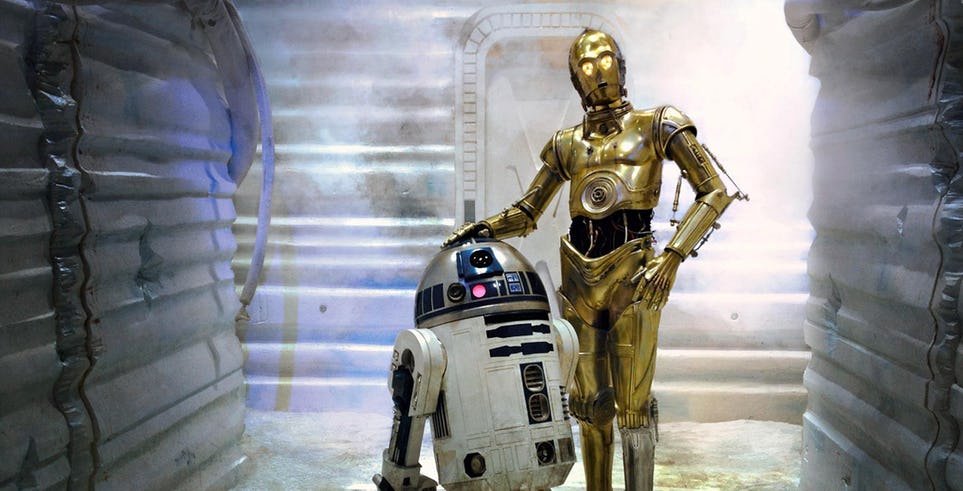 As the end to principal photography for Star Wars: Episode IX nears, more actors, performers, and characters are announcing the completion of their work on their parts in the film. Jimmy Vee, the actor who took over R2-D2 for the late Kenny Baker, is the most recent to indicate he has just wrapped. It is a bittersweet moment to consider both C-3PO and R2-D2, the two that started it all over 40 years ago, may have just finished filming their final appearances together in Star Wars.
Jimmy Vee took to his Twitter account acknowledging it was a pleasure working with Anthony Daniels (Threepio):
It's been a pleasure working with you. .#anthonydaniels #c3p0 .. #starwars pic.twitter.com/rezoBvNUPS

— Jimmy Vee (@realjimmyvee) February 11, 2019
One criticism widely felt from fans of the sequel trilogy, has been a lack of Threepio and Artoo scenes. By Jimmy Vee's tweet it sounds like that may have been rectified in the final installment, specifically telling Daniels it was a pleasure working with him.
R2-D2 and C-3PO served as the mainstay comic-relief pairing since the opening scenes of Star Wars back in 1977. They are without question the Laurel and Hardy, or Abbott and Costello of the franchise, and it is only fitting the two share more time together in what may very well be their final appearances in a Star Wars movie.
It is bittersweet to think of it this way, but at least we can hope for more sass and banter between the two to close this thing out. And while they bicker and fight, we all know there really is no better pair of best friends in the galaxy.
While this may be the last time we see R2-D2 and C-3PO together in a Star Wars movie, let's all embrace the fact that we get to go on one more adventure with them this December in Episode IX.