More Details Provided About the Star Wars: Galaxy's Edge Theme Park Expansions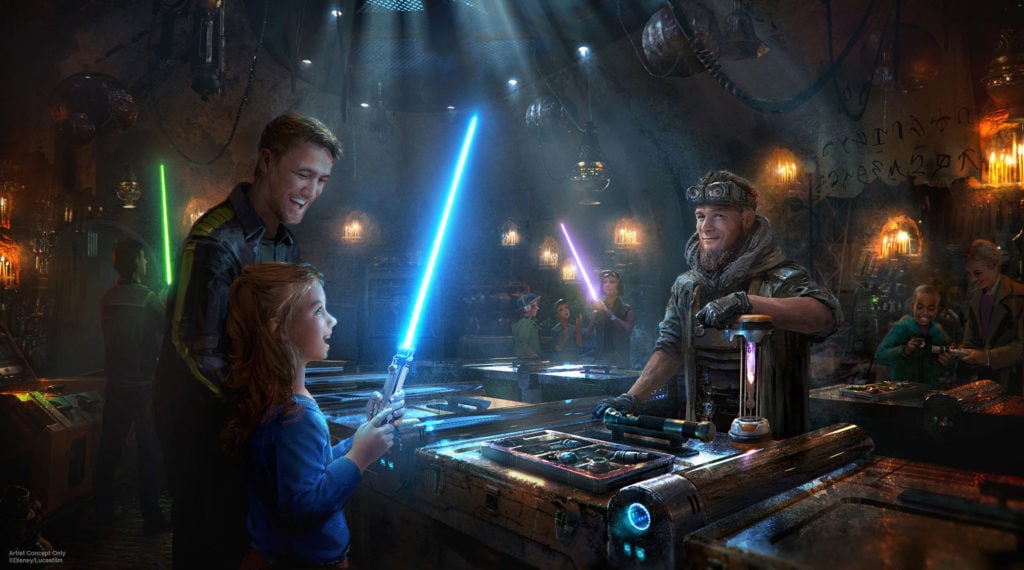 If you've been curious about details on the upcoming Star Wars: Galaxy's Edge expansion that will open in Disneyland and Walt Disney World later this year, today is your day.
Last night, we released our Resistance Broadcast interview with Clayton Sandell of ABC News who had a chance to tour the land recently. Today we have even more details from the official site. StarWars.com released a total of four articles that are stuffed to the gills with more details on the process of creating these lands as well as what you will find within them once they open.
So let's get right into the good stuff.
THE MAKING OF STAR WARS: GALAXY'S EDGE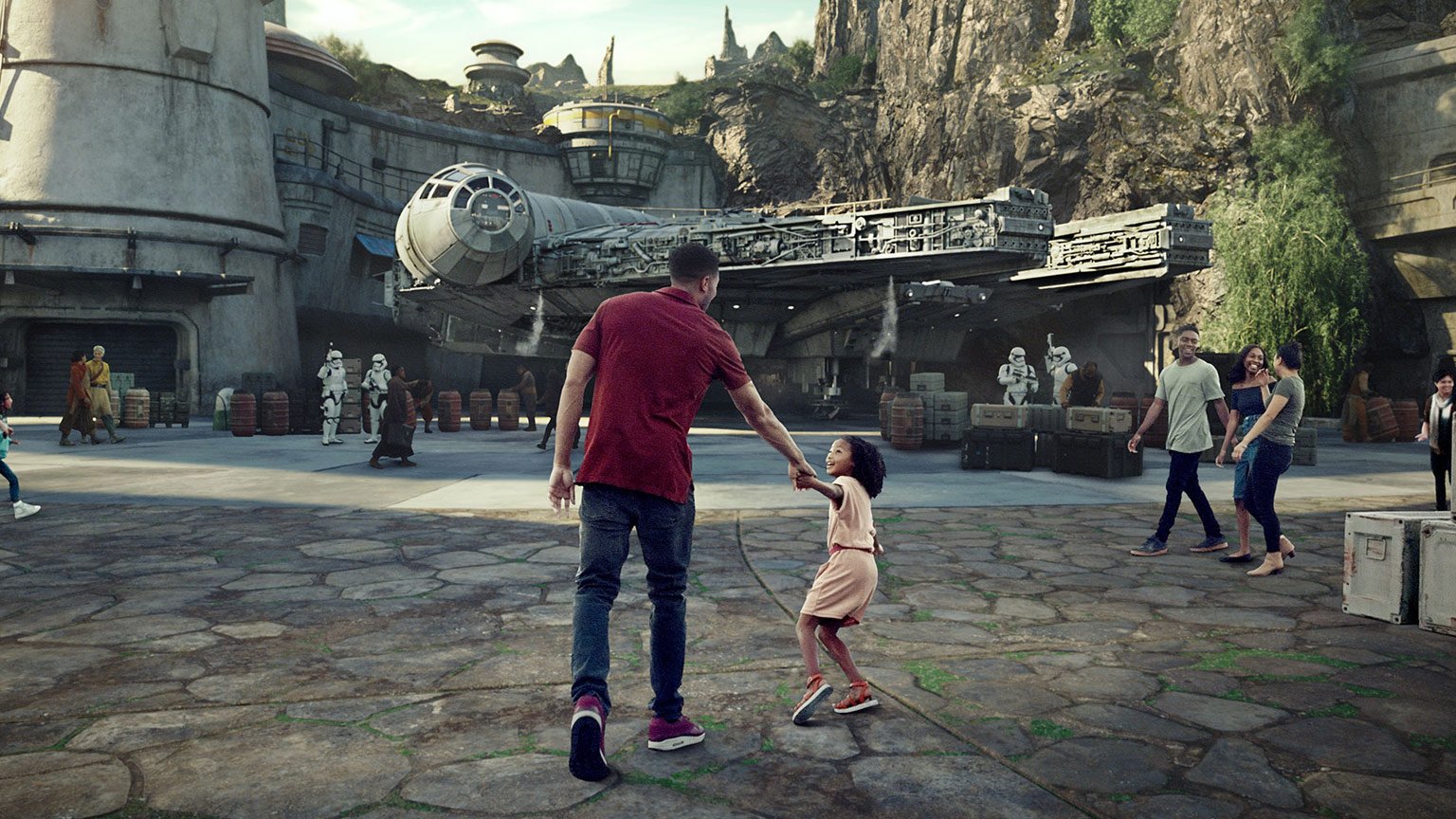 This lengthy article about the process of bringing Galaxy's Edge to life delves into all aspects of Batuu. The piece goes into the backstory of Black Spire Outpost and the world building that went into it. Imagineers worked with the Lucasfilm Story Group to ensure that this land will offer both new and recognizable elements that fit right into the timeline of the sequel trilogy while also offering freedom for you to be a part of the story.
The article features new details on the two attractions that will be found within Galaxy's Edge as well info on some of the visual and sonic effects you will get to experience within the land that will make you feel like you have walked right into a galaxy far, far, away.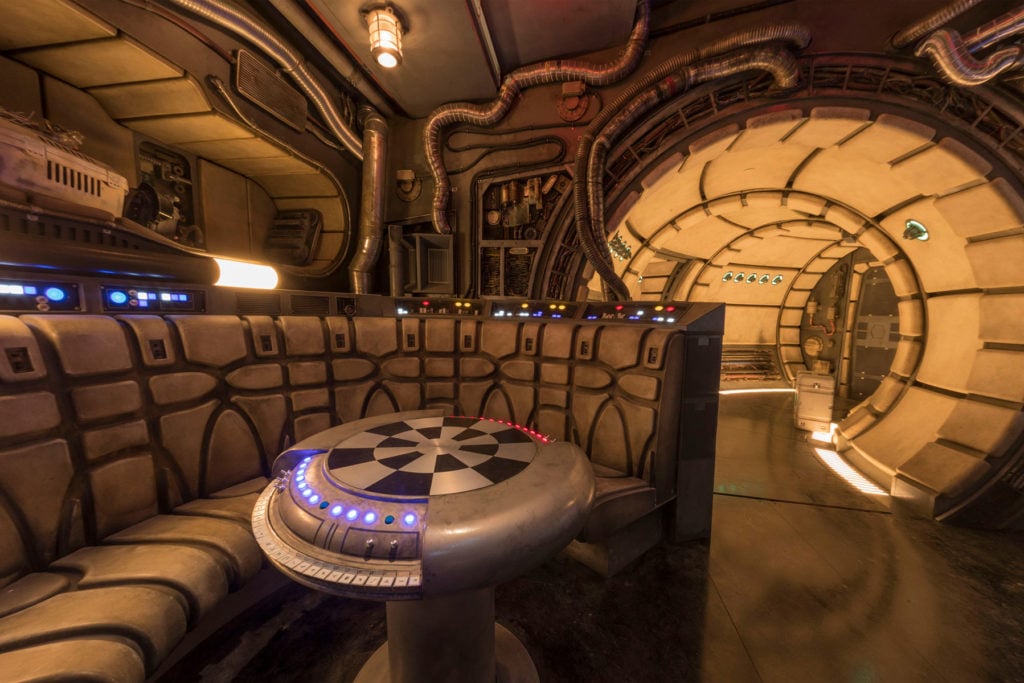 The article also goes into just how some of the interactivity of the land and attractions will work which will make for an unprecedented level of immersion for this type of experience.
Full article at StarWars.com HERE.
THE ALIENS, DROIDS, AND SHOPS OF STAR WARS: GALAXY'S EDGE
This article focuses on the different characters and creatures you will find within Galaxy's Edge while also mentioning some of the merchandise that you will be able to take home with you.
A fully realized animatronic figure of Hondo Ohnaka will be on hand to prep you for your mission on Millennium Falcon: Smuggler's Run, but he is not the only animatronic alien you will come across. An Ithorian by the name of Dak-Ondar will run a Black Market where you will be able to barter and haggle with him for items. And Rex (of Original Star Tours fame) will be running his DJ setup in the cantina.
In addition to those characters you can also expect some Disney cast members to be walking around in character as citizens of Batuu. These characters will interact with you to help you understand the story and setting of Galaxy's Edge, while also having sympathies either towards the Resistance or First Order which will impact their conversations with you.
Finally, the piece has a run down on some of the merchandise available in Galaxy's Edge which will include such things as Jedi Robes,lightsabers with kyber crystals that interact with holocrons, playable musical instruments, and of course customizable droids.
Full article at StarWars.com HERE.
FROM BLUE MILK TO RONTO WRAPS: THE FOOD AND BEVERAGES OF STAR WARS: GALAXY'S EDGE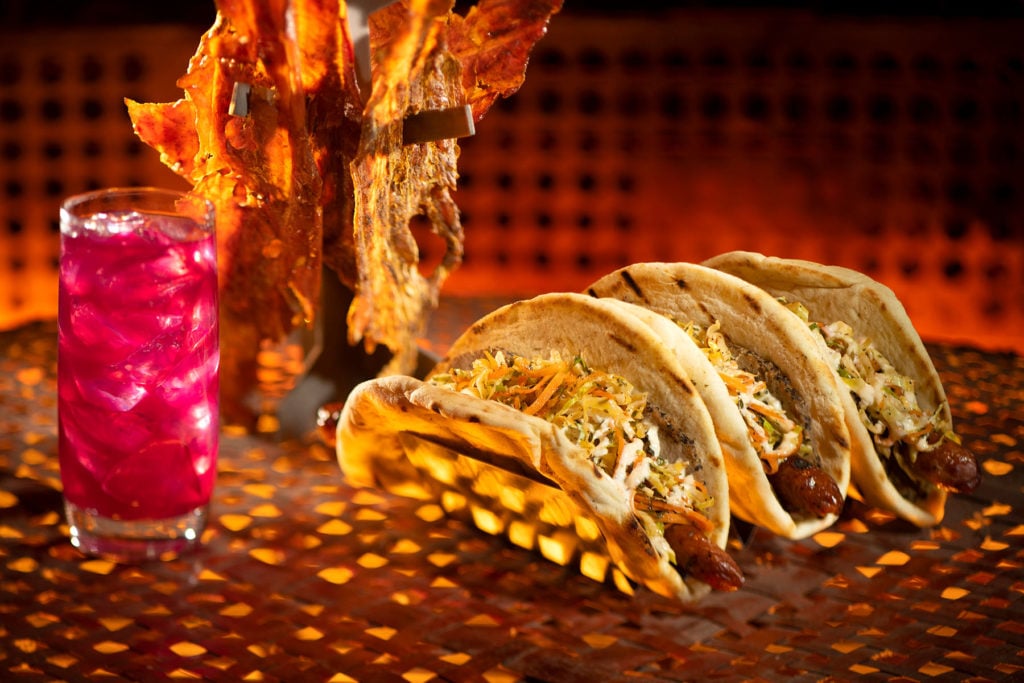 This article delves into the food and beverage options that will be available for guests coming to Galaxy's Edge. Disney's chefs have planned an array of options that will reflect food you would imagine you'd be able to eat within the Star Wars universe.
Some of it will be food you have seen in the movie such as blue and green milk. Other options will be created to reflect the various creatures and worlds of Star Wars such as Kaadu Ribs or a Felucian Salad.
Full article at StarWars.com HERE. (Warning: Do not read this article while hungry)
27 THINGS WE LEARNED ABOUT STAR WARS: GALAXY'S EDGE
Finally, we have an article that sums up 27 of the most interesting things that were learned about Star Wars: Galaxy's Edge according to the official site.
This piece summarizes some of the most interesting pieces of the other articles but also contains some new facts as well.
All of these articles are chock full of great detail, so I suggest diving into them when you have some free time to read and imagine the pure joy and cinematic wish fulfillment that will come whenever you finally get yourself out to see Galaxy's Edge.
Full article at StarWars.com HERE.
Star Wars: Galaxy's Edge opens in Disneyland this summer and in Walt Disney World this fall.