Star Wars: Episode IX Might Feature a T-65 X-wing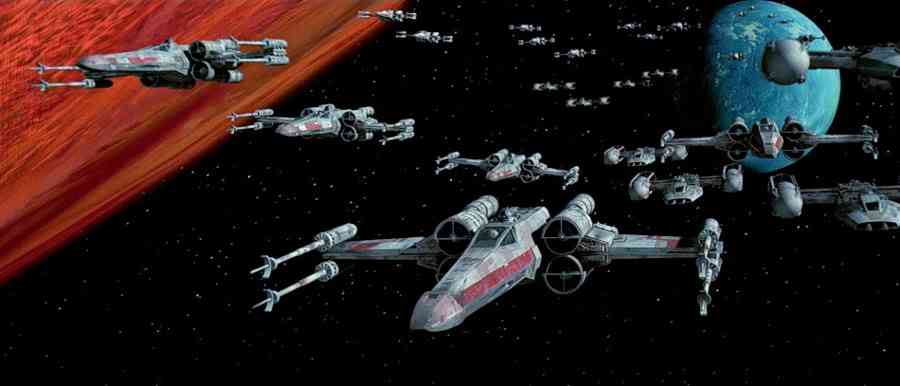 WARNING: Unconfirmed but potential spoilers ahead!
Some new leaked images of Star Wars: Episode IX have revealed that a pair of iconic ships from the original trilogy era might be returning, and one of them may have belonged to Luke Skywalker.
In a set of images snagged by Redditor Sethodine, there are a series of completed and dismantled ship props for Episode IX: one for the body of an Incom T-65 X-wing starfighter and one for what appears to be a fully-intact RZ-1 A-wing interceptor. Both of these ships appear to be based on the original trilogy designs as opposed to the updated, sleeker ship models seen often in the sequel trilogy.
Unfortunately, the gallery that Sethodine posted has been deleted, but we can confirm that there were images of an X-wing and an A-wing in the set that was originally posted below:
Thankfully, someone on Instagram named Bespin Bulletin shared a backup set here.
Given that the iconic red stripe of the T-65 X-wing is commonly associated with Luke Skywalker, some fans are making a connection that the old-school X-wing is the one that belonged to him. It should be noted, however, that source books have confirmed that the ship that crashed into the waters of Ahch-To was his original X-wing, so this most likely means this ship will only be appearing in flashbacks, or that Luke had another X-wing, which isn't necessarily impossible, since he left one on Cloud City.
Additionally, Making Star Wars mentioned they received a tip about a specific X-wing and connected it to Luke appearing on a particular set. However, they were unsure if it was the X-wing seen in Return of the Jedi or a newer model.
Today's evidence certainly points to the ship being the one seen in Return of the Jedi. It seems as though Star Wars: Episode IX is setting itself up to be a love letter to the history of the franchise, and that makes us all the more excited to figure out what else will be included in the defining chapter of this story.
Star Wars: Episode IX will be released on December 20, 2019.
Grant has been a fan of Star Wars for as long as he can remember, having seen every movie on the big screen. When he's not hard at work with his college studies, he keeps himself busy by reporting on all kinds of Star Wars news for SWNN and general movie news on the sister site, Movie News Net. He served as a frequent commentator on SWNN's The Resistance Broadcast.