Benioff and Weiss's Star Wars Series is a Trilogy, Says HBO Boss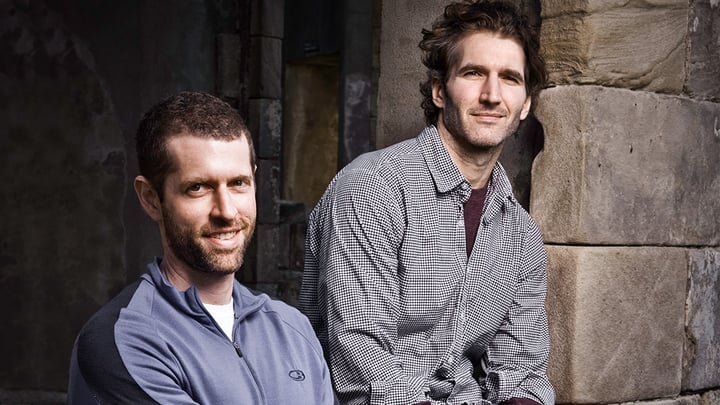 As producers David Benioff and D. B. Weiss wrap up their work on the Westeros/Essos saga portrayed in Game of Thrones, they will shift their attention to a galaxy far, far away in a series of Star Wars films that fans have speculated (or rather, have hoped) could be set in the Old Republic era. While the number of movies that this series is going to be made up of has thus far been undefined by Lucasfilm, an HBO executive has offered a small update explaining how many movies are needed to tell this story.
HBO executive Casey Bloys recently reached out to TV Line to discuss the reasoning behind the delay in developing Benioff and Weiss-produced series Confederate, an alternate-history series showing an America where the Union lost the Civil War, and a number of states that seceded remain part of a Confederacy where slavery is still legal to the present day. The pitch was met with a lot of pushback given the current political climate, even though Benioff and Weiss made it clear that the series was not meant to romanticize the Confederacy, but to condemn everything that it stood for. In any case, Bloys stated that a big reason that the project's development slowed down had a lot to do with their Star Wars projects, which he revealed represents a film trilogy:
"Dan and David are finishing up the final season [of Game of Thrones] and then they are going to go into the Star Wars universe," Bloys told TVLine Friday. "When they come out of that, I assume they will come back to us… The delay has to do with [the fact] that they were offered three movies."
The fact that Bloys stated that the movies are a trilogy multiple times, as opposed to a film series with an unknown number of installments, points to HBO seeing their approach on Confederate being a long-term plan. And with that in mind, it seems like we'll be seeing Benioff and Weiss put out three Star Wars movies in a period of five-or-so years. The duo will write and produce the new films, but are not expected to direct them. Unless we get an update on the project at Star Wars Celebration Chicago this year, it should be a while before we hear anything else on their series until after Episode IX is in theaters.
David Benioff and D. B. Weiss's Game of Thrones will conclude with its final season starting April 14, 2019, after which point they'll properly start development on their trilogy of Star Wars films.
Grant has been a fan of Star Wars for as long as he can remember, having seen every movie on the big screen. When he's not hard at work with his college studies, he keeps himself busy by reporting on all kinds of Star Wars news for SWNN and general movie news on the sister site, Movie News Net. He served as a frequent commentator on SWNN's The Resistance Broadcast.