New Promo for Star Wars: Resistance Arrives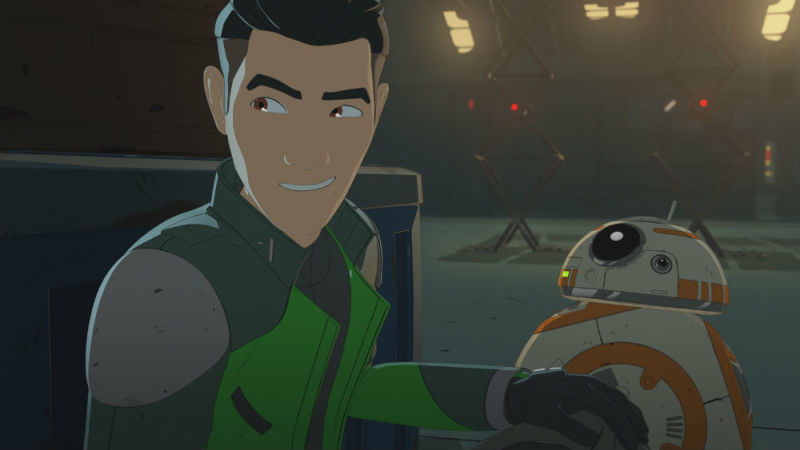 A new promo for the second half of the first season of Star Wars: Resistance promises a lot more action when it returns next weekend to Disney Channel.
The episode description for "Bibo", the first new episode of 2019, states that Neeku will "adopt a strange sea creature and get way more than he bargained for when it brings chaos to the platform". In the quick :30 second promo, we are immediately told that "something's coming" as we see quick shots of our pilots suiting up on base, rushing to starfighters and going up against what appears to be Neeku's new, many tentacled pet. We also see Kaz finally joining the fight, Captain Phasma, BB-8 and Synara conversing with a hologram of Kragan before confronting the First Order spy with a startling accusation. It's an exciting tease for the latter part of the first season, culminating in what will hopefully be a nice payoff for a somewhat rocky but enjoyable beginning.
Watch the promo now:
Star Wars: Resistance returns with all new episodes Sunday January 13 at 10pm on Disney Channel.
Under the twin suns of Los Angeles, Chris continues to mourn the loss of Admiral Ackbar while championing the rights of Ewoks everywhere. Follow him on Twitter and Instagram @Chri5Manning for all your pun needs.