Cassian Andor Disney+ Show Begins Production in October 2019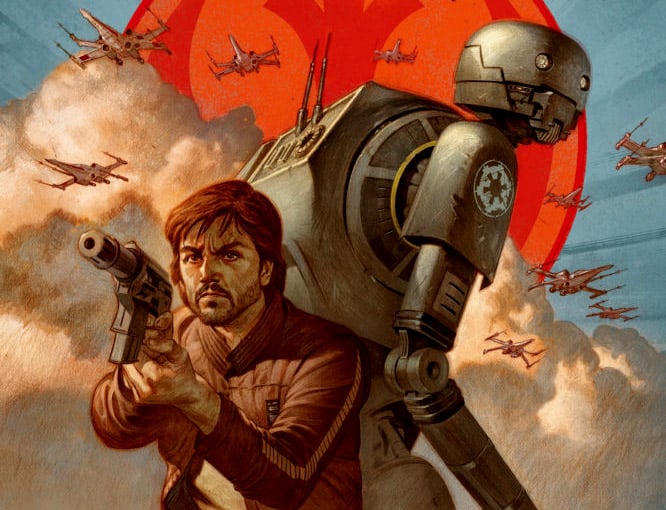 Happy New Year, SWNN readers! As we approach a year filled with Star Wars content, one can't help to also think what the year after it is going to bring for Star Wars following the conclusion of the Skywalker Saga in Episode IX. Word has just arrived that the currently-untitled Disney+ series about Rogue One protagonist Cassian Andor will start production right before Episode IX hits theaters.
To get straight to the point, the report that the show will start filming in October 2019 comes from Production Weekly:
Production is scheduled to commence in October 2019. https://t.co/Hy0SE2x01t

— Production Weekly (@prodweek) December 31, 2018
As of right now, all that's known about the project is that it will feature Diego Luna as Cassian Andor in the years leading up to the events of Rogue One, and that Stephen Schiff (best known for working on The Americans) will serve as the showrunner. With the production timeline in place, a 2020 release window looks likely. It also gives us a reasonable idea of when we can expect more news about the series, which is to say "probably not until the third or fourth quarter of 2019." It's not clear if any of the Disney+ shows will air on a weekly basis or if entire seasons of shows will be released at the same time to encourage binge-watching. The former may be a better idea for the nascent streaming platform.
Disney+ is going to end up being crucial for the future of the Star Wars franchise as it seems like the direct-to-consumer shows will help fund annual subscriptions to the service (along with the additional exclusive Marvel content). In addition, the fan-favorite animated series The Clone Wars is going to get a conclusion with an upcoming season that should arrive next year, along with The Mandalorian. Lucasfilm has yet to confirm that either show will be released in 2019, but it's incredibly likely that Disney will want to hit the ground running with Disney+ and drive as many consumers to the platform at its launch as possible.
Grant has been a fan of Star Wars for as long as he can remember, having seen every movie on the big screen. When he's not hard at work with his college studies, he keeps himself busy by reporting on all kinds of Star Wars news for SWNN and general movie news on the sister site, Movie News Net. He served as a frequent commentator on SWNN's The Resistance Broadcast.