Review: Vader Lets the Past Die in the Series Finale of Marvel's Darth Vader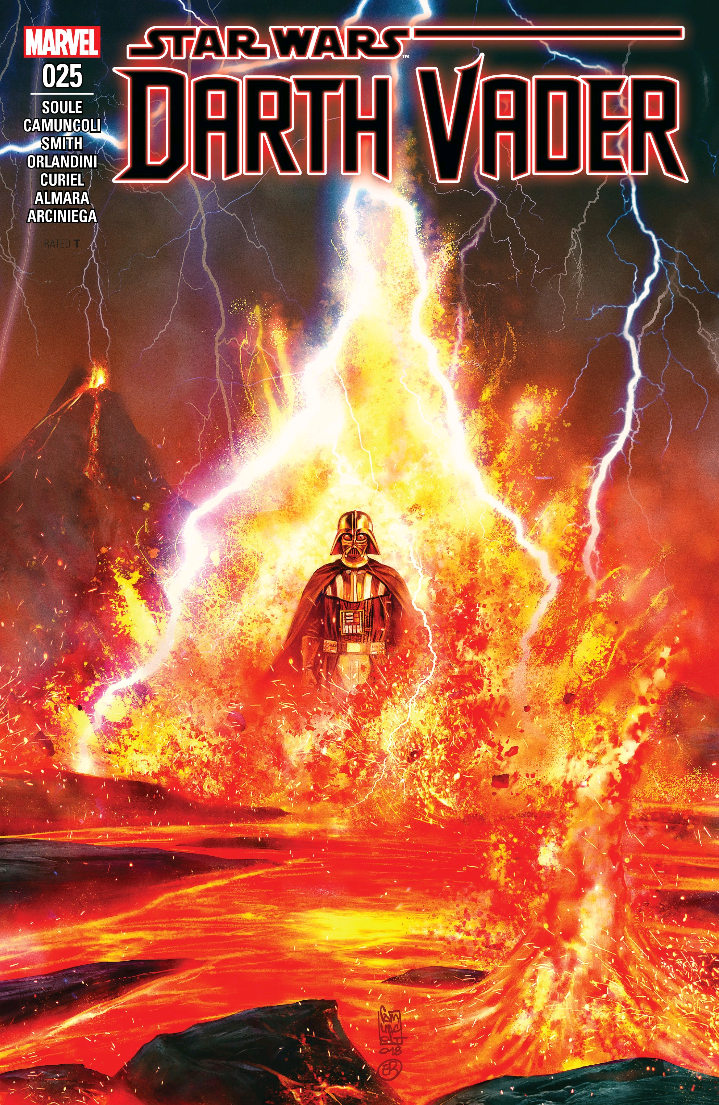 The final issue of Soule and Camuncoli's 25-issue Darth Vader series has arrived, and I'd like to get straight to the point. This issue is the icing on the cake of a spectacular comic run and one of the best series in the history of Star Wars comics. Actually, I'm just going to go ahead and say it – if there was such a contest, Soule's Darth Vader would win the SWNN award for the best ongoing Star Wars series.
I can't think of a single other comic that has managed to capture the essence of its main character so perfectly while maintaining such a consistent tone and high standard of quality storytelling throughout. Whether you're a die-hard or a casual Star Wars fan, this is a series that simply should not be missed. Spoilers ahead…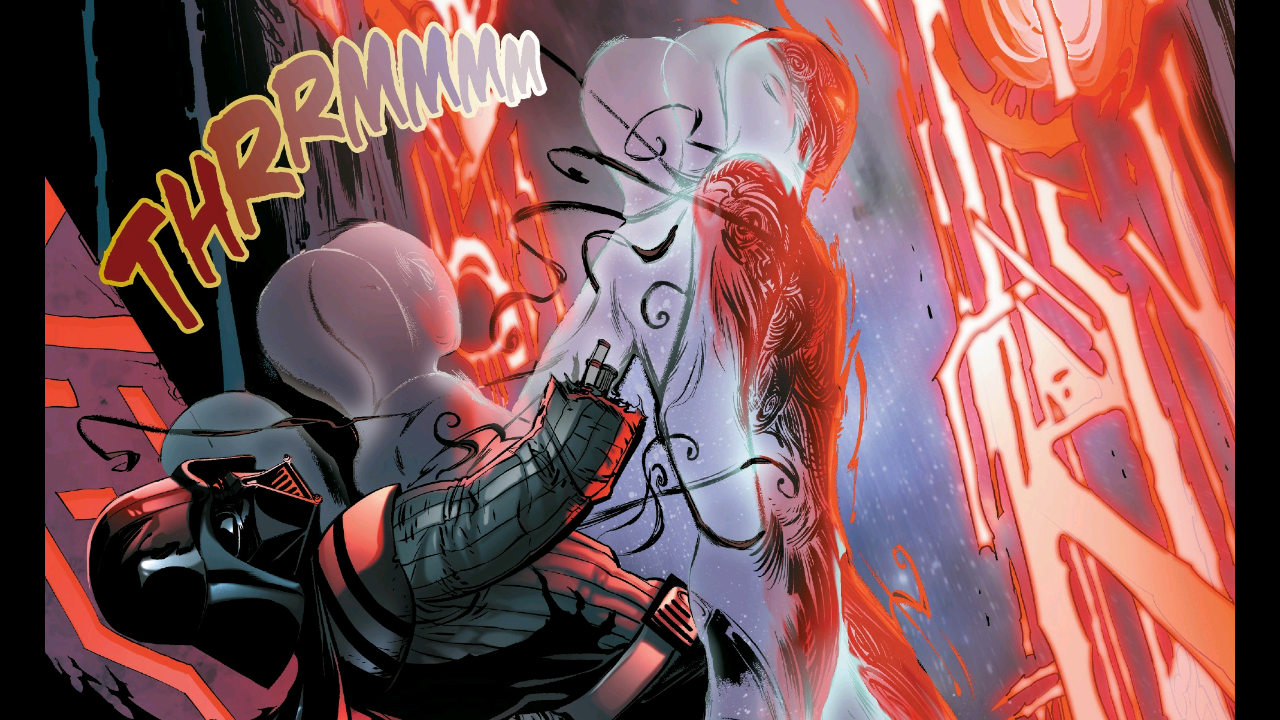 After defeating the spirit of an ancient Sith lord in the penultimate issue last month, Vader is ready to pierce the spiritual veil, stepping into the dark side gateway in the heart of his new castle on Mustafar. Vader believes he has finally found a way to bring his dead wife back to life, but the Force, it seems, has another lesson in mind for the man once known as Anakin Skywalker.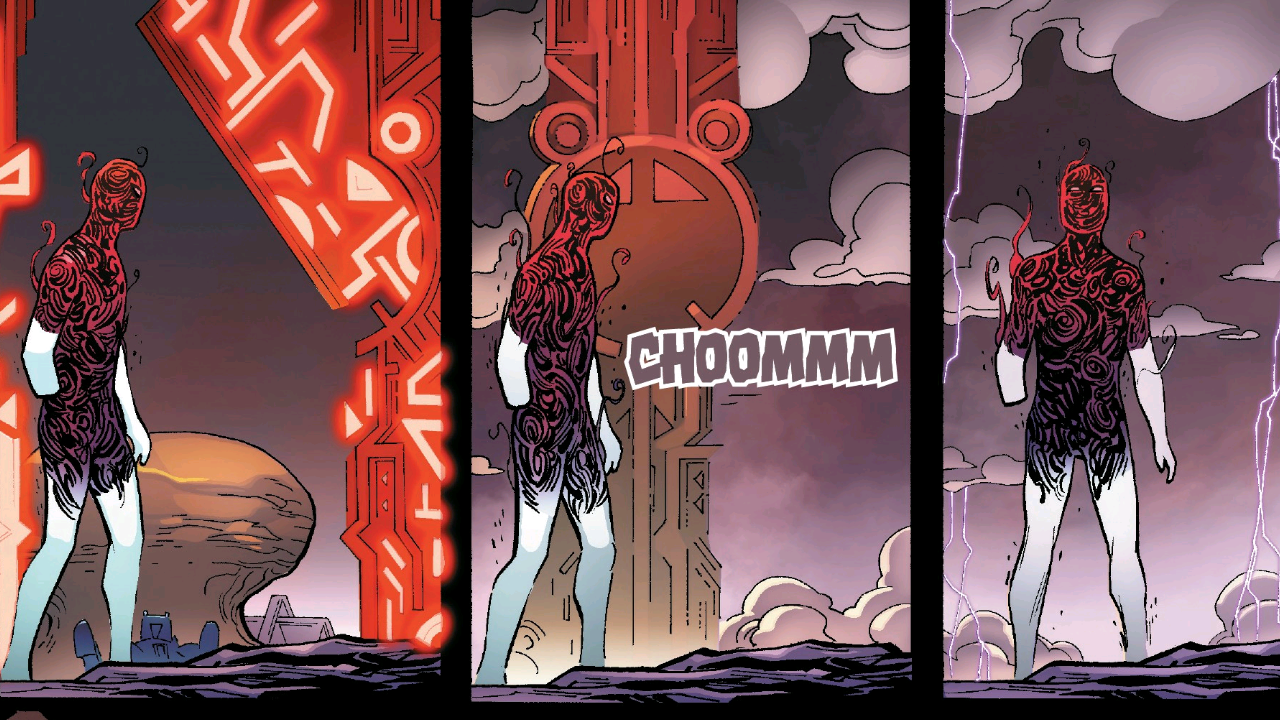 Things are looking up from the moment he steps into the portal. Leaving his broken body and mechanical life support behind, it is his spirit that moves ahead. This isn't the first time we've seen Vader's spirit depicted in this series, but Camuncoli's presentation of it continues to convey so much more about the character than mere words could ever do. A swirling turmoil of crimson rage, juxtaposed against the brilliant white of the phantom limbs of the Jedi he was before, Vader's spectral form is a clear representation of the man underneath the armor. Vader's fierce presence is threatening yet hopeful, as the white appendages remind us of the man he once was, and the light that may yet remain somewhere deep within.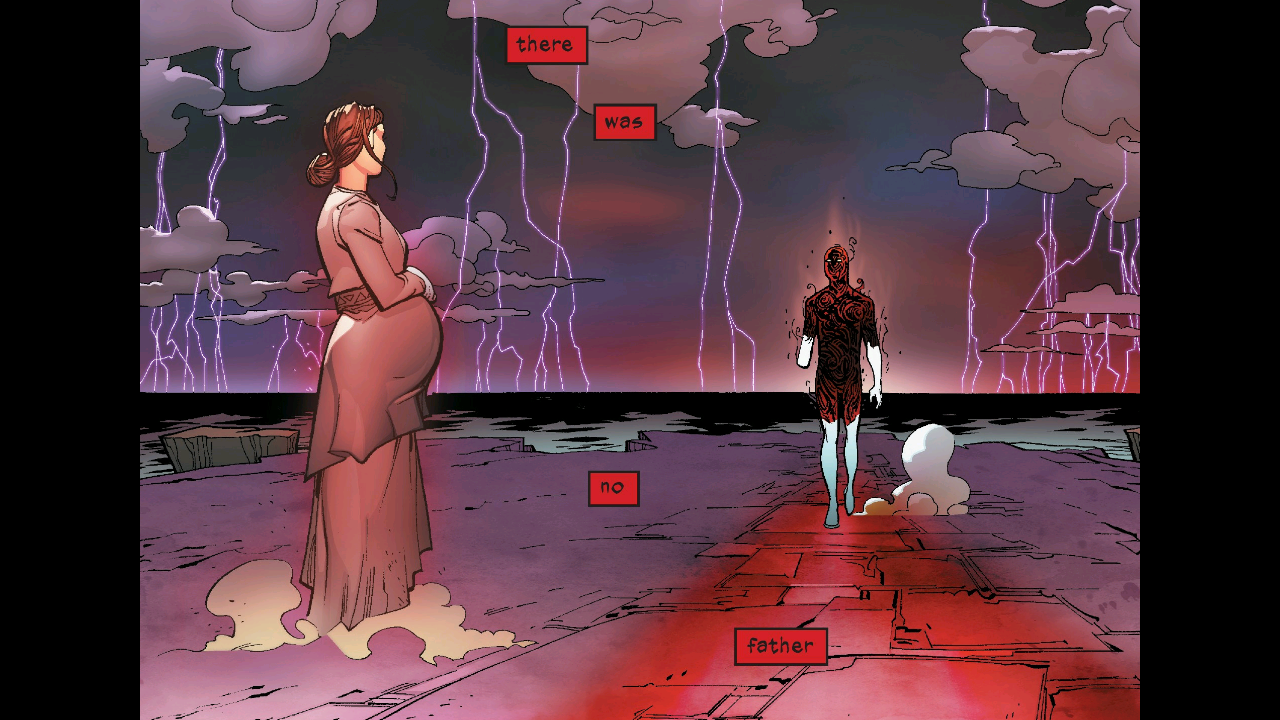 After the doors close behind him, he immediately receives a vision through the Force. As the past comes rushing back to him, he is teased by the voice of his wife confessing her love for him, an encouraging statement considering his current affiliation with the darkness. She still loves him, and it gives him hope. But hope, it turns out, is a fleeting thing. As the voice of his master reminds him of the power he gains from his hatred, Vader – Anakin – gets a glimpse of his pregnant mother.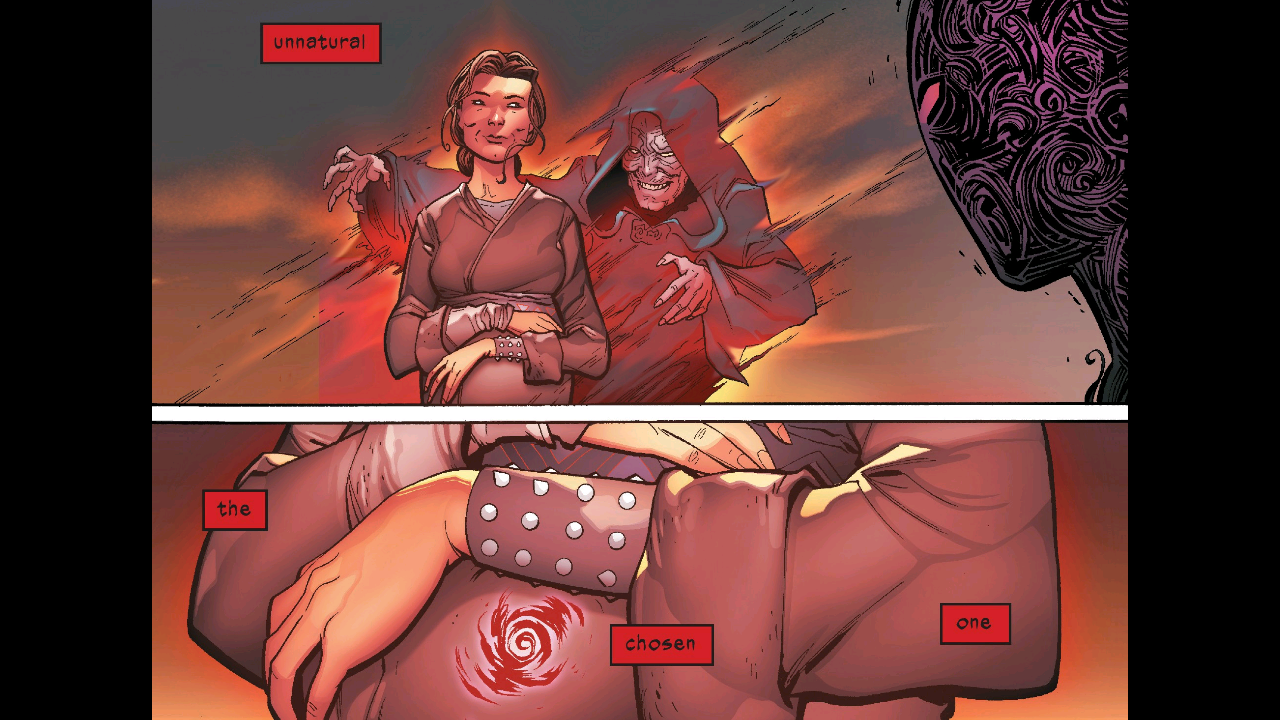 As Shmi Skywalker's voice speaks about the nature of her son's conception, Anakin receives a vision of the Emperor hovering around her. If my interpretation of this scene is correct, Anakin does have a father after all. After being strongly implied in the Legends novel Darth Plagueis, we finally have canonical confirmation that Palpatine's experiments with the unnatural life-creating power offered by the dark side was most likely what brought Anakin into existence. There may have been no father in the biological sense, but in a more dark and twisted way, Palpatine is likely the man responsible for his mother's pregnancy.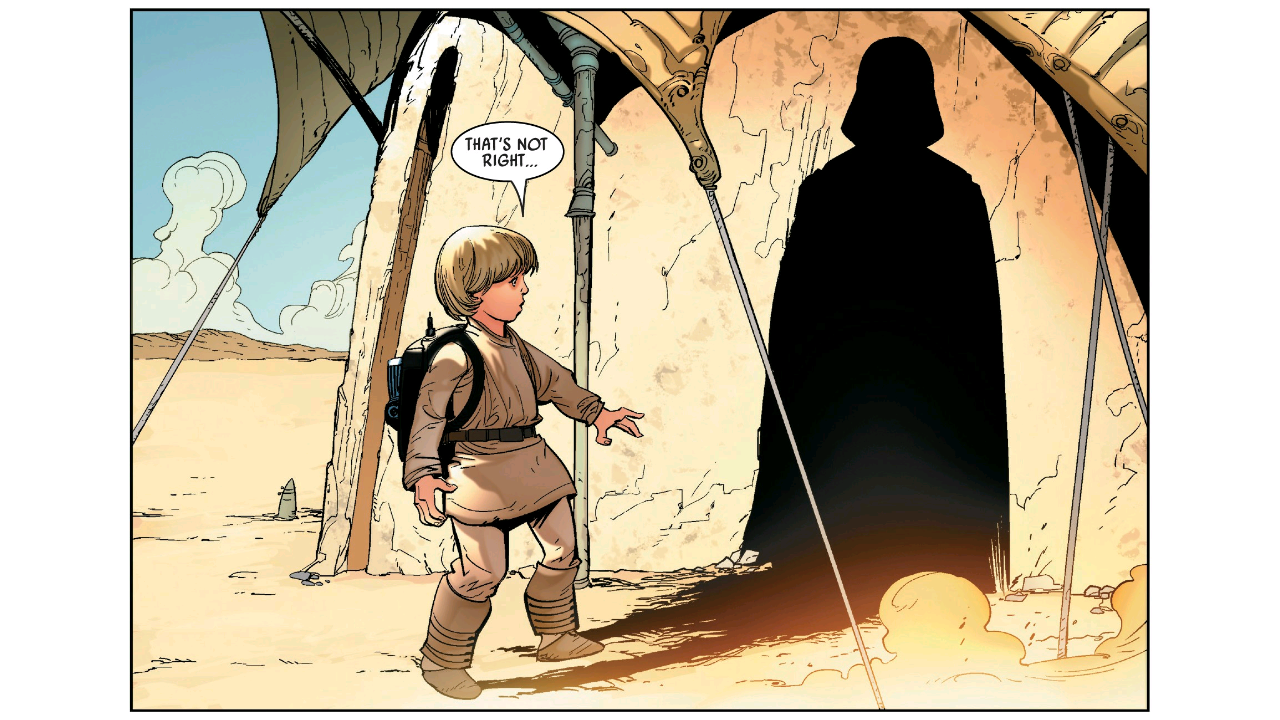 The vision continues, and Anakin finds himself transformed – not into the man he once was, but the sandy-haired slave boy from Tatooine. He is reminded of a dream, a nightmare he once had. Walking to his home, he catches a glimpse of his shadow on the wall – a shadow that has an unnatural and disturbing appearance, a striking silhouette of a figure that we all know so well. As the mechanical monster lunges from the shadow to consume the boy, he finds himself awake and screaming in his bed as his mother rushes in to comfort him. I really enjoyed the callback here to the very memorable promotional image from The Phantom Menace (see below).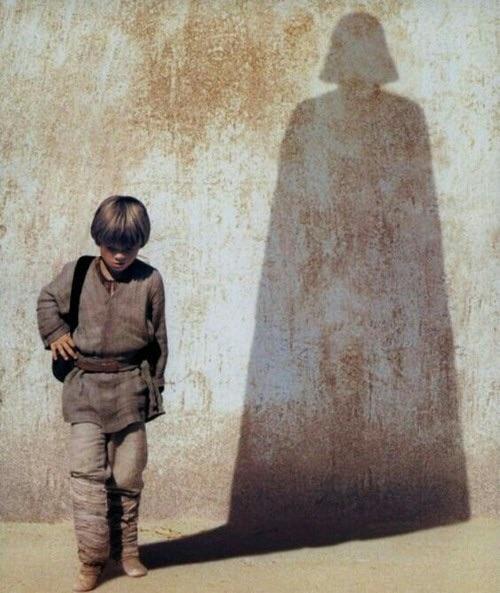 "Through the Force, things you will see. Other places. The future…the past…Old friends long gone." – Yoda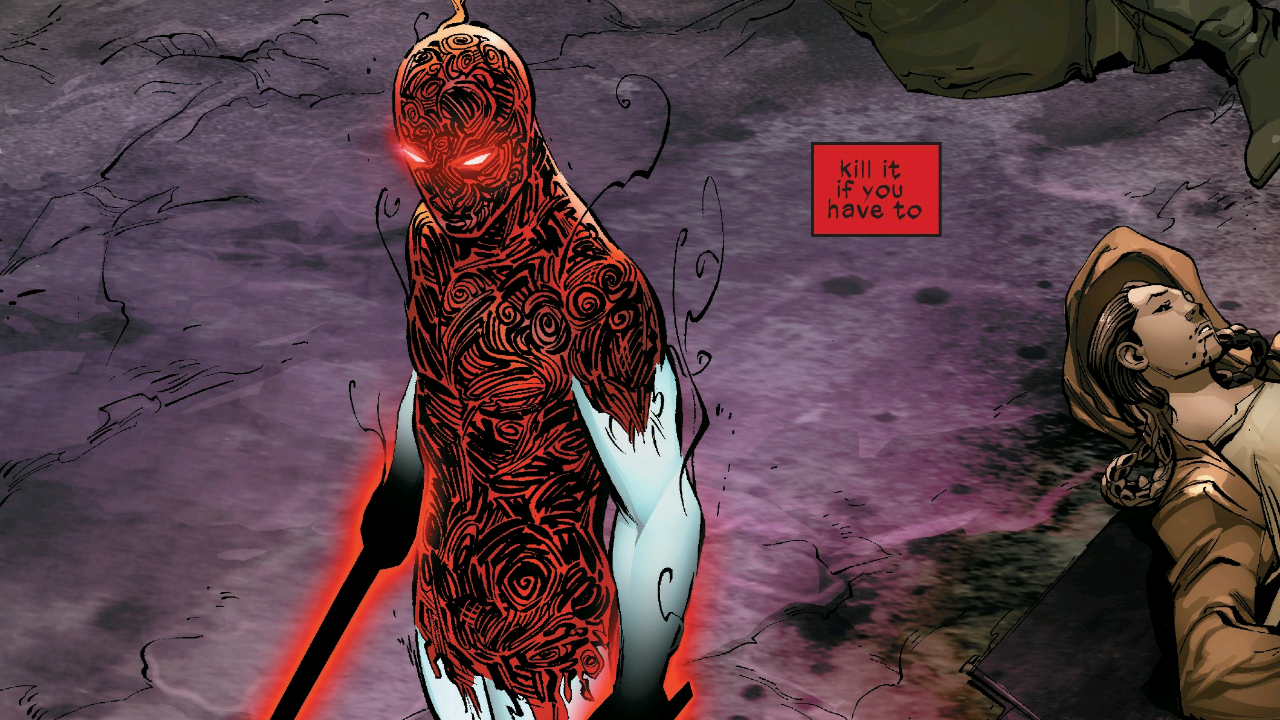 His youthful spirit moves forward in the netherealm, and he begins to transform back into the man he once was as the memories of his Jedi training and old friends long gone come rushing into view. The years race by and visions of Obi-Wan, Ahsoka, and most of all, Padmé break like waves against his dark exterior, calling out to what little light remains within him. As he approaches the steps of the Jedi temple, he is met by a multitude of Jedi with their lightsabers raised in defense. As he begins to slaughter them all, a familiar adage crosses his dark mind, a proverb that will one day come out of the mouth of his own grandson – Let the past die. Kill it if you have to.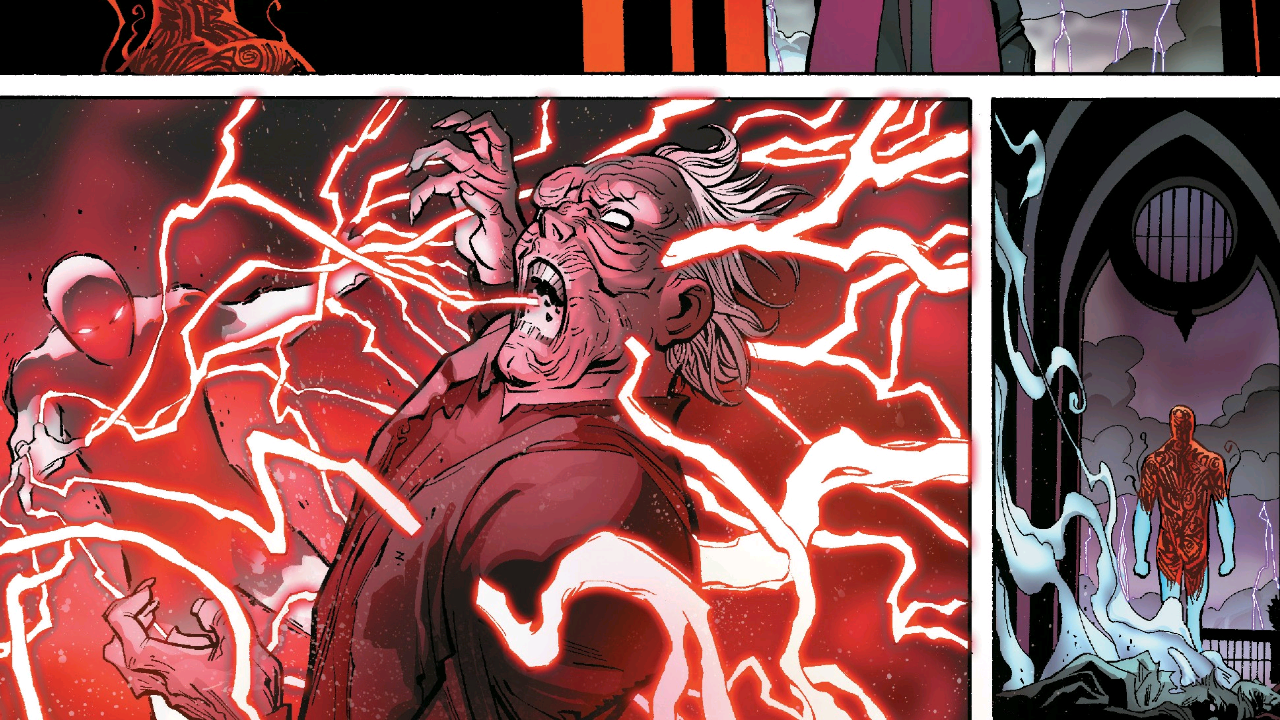 Next, Anakin finds himself face to face with the two men that have shaped him throughout his life more than anyone else. Both of them father figures, one to the Jedi, the other to the Sith lord. The Emperor kills Obi-Wan before him, and turns to hold out a cautious hand against his apprentice. Not willing to be held back by his master's hand any longer, Anakin kills that part of him as well. He no longer sees Palpatine as a father, but another obstacle in his own path to greatness.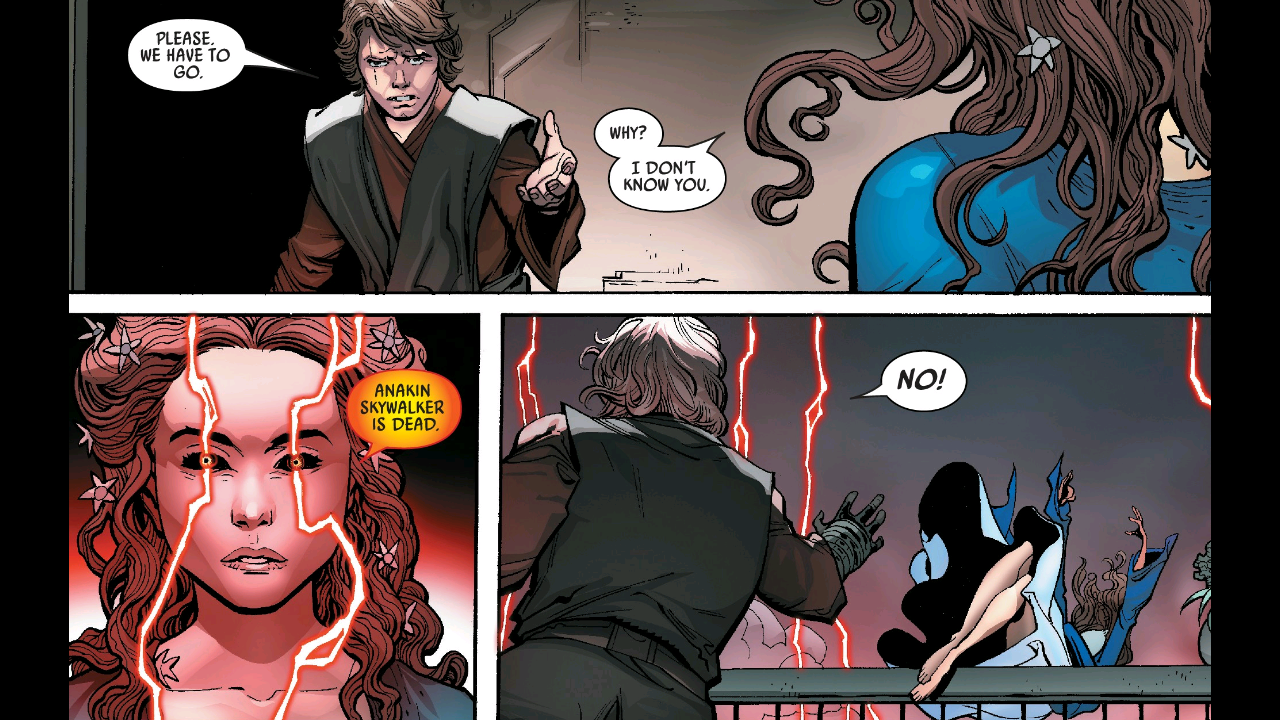 On the balcony beyond, his prize awaits him. No longer the dark ghost, Anakin is restored to his former self, finding balance in the presence of Padmé. As he pleads for her to take his hand, things take a truly dark turn as every bit of hope he had on this adventure is stripped away. Padmé leaps off of the ledge and in an instant, she is gone forever. His love will never live again. And the man, the Jedi, Anakin Skywalker is dead. Only Vader remains.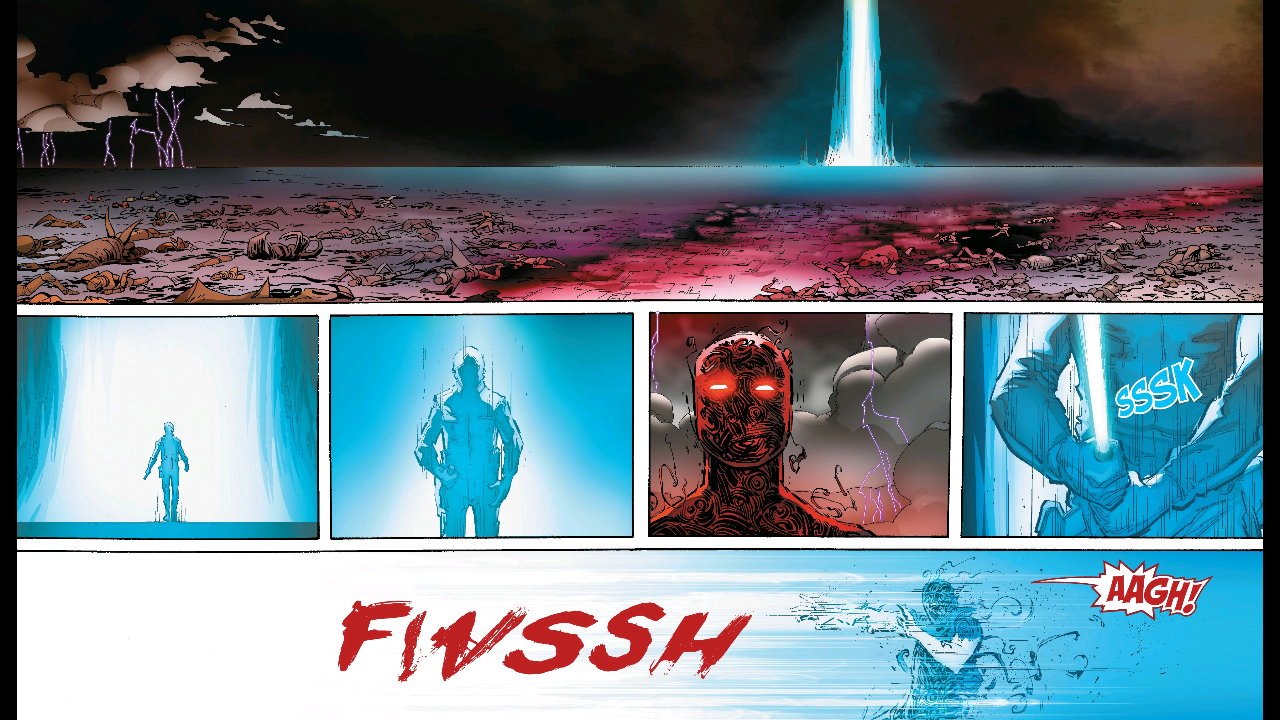 Yet, as darkness consumes him completely, a dash of hope is visible on the horizon. The beam of brilliant azure light comes crashing to the ground in the distance. From the light emerges a new figure, one he has never seen before, a young man, a Jedi. From the young Jedi, the light explodes to encompass the Sith lord as the darkness is purged from him in death. But it was all a dream. Darth Vader is back in his broken body on Mustafar, forever changed by his encounter with the Force. Having learned all he needed to, the dark lord destroys the portal and contacts the Emperor to report for duty.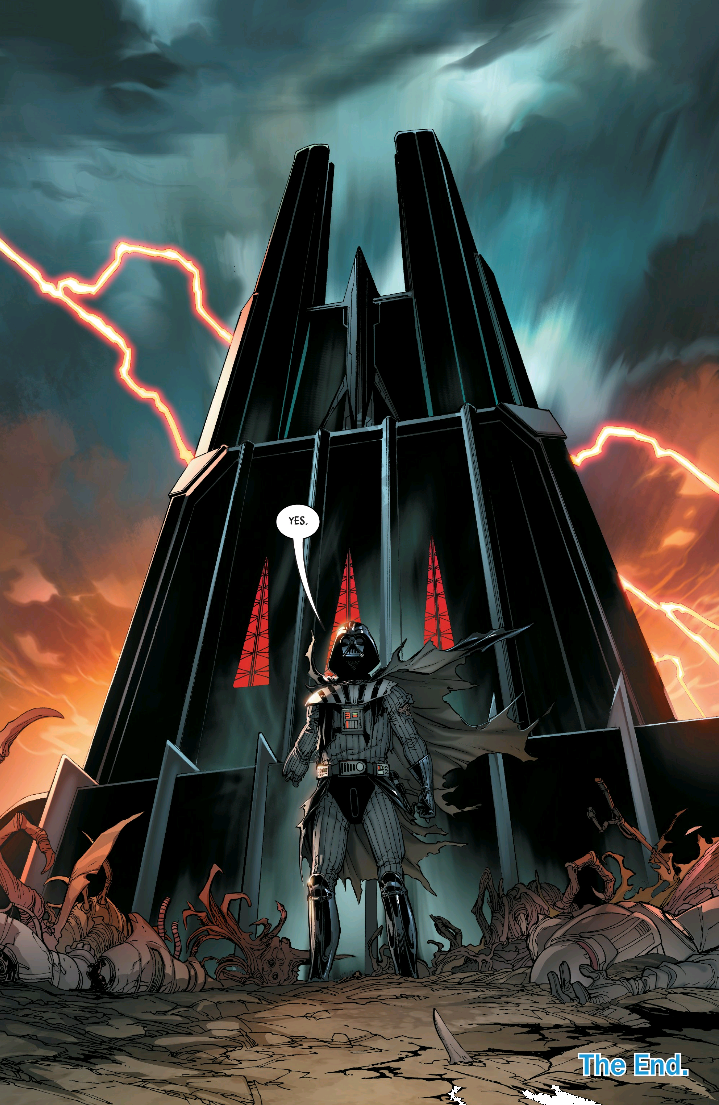 This issue was just flat out excellent. In a series with an already high standard, the bar was raised even higher with this entry, and future Star Wars stories will do well to be even half as good as this series has been. From start to finish, Soule and Camuncoli have done an amazing job, and wow, what a finish. Soule is a great writer and perhaps one of the best in modern comics. But Giuseppe Camuncoli is the star of the show in this final issue. So much of the story was on his shoulders in this finale, and oh boy did he deliver.
Score: 10/10
Darth Vader #25 is available now in a comic shop near you or online at Comixology. Happy reading comic fans!
Jordan Pate is Co-Lead Editor and Senior Writer for Star Wars News Net, of which he is also a member of the book and comic review team. He loves all things Star Wars, but when he's not spending time in the galaxy far far away, he might be found in our own galaxy hanging out in Gotham City or at 1407 Graymalkin Lane, Salem Center, NY.