Marvel Announces New Star Wars Series – Vader: Dark Visions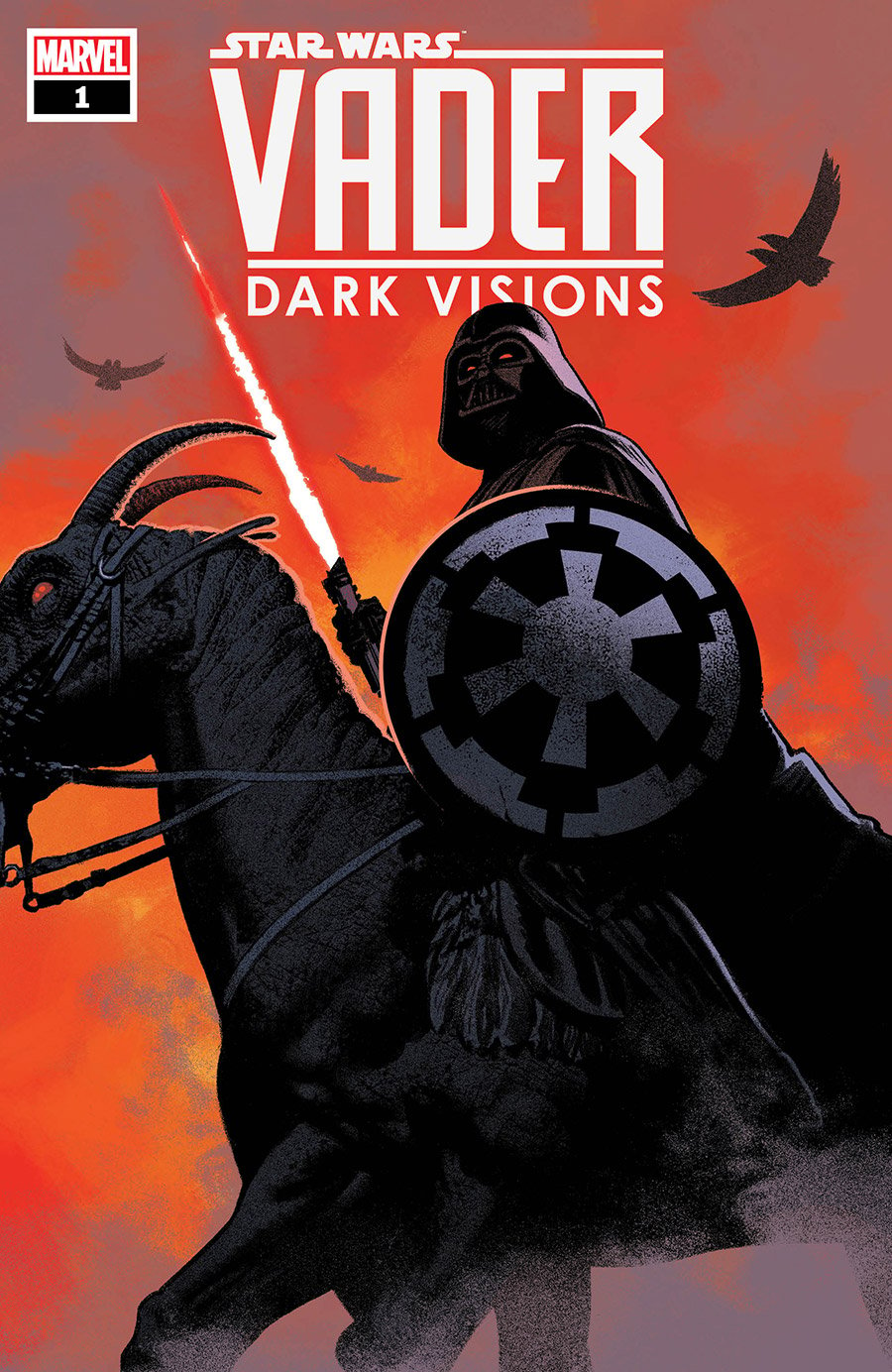 Well, if you were bummed about less Vader after the recent cancellation announcement regarding Shadows of Vader – fear not, Marvel has you covered with Vader: Dark Visions. Judging by this cover, Vader fans are in for a treat! Not much is known about this, but it makes me wonder if the canceled series morphed into this. Either way, I'm not complaining.
From StarWars.com:
Writer Dennis Hopeless (Cloak and Dagger, Jean Grey), invites you to experience all-new twisted adventures of the Dark Lord with artist Paolo Villanelli (Star Wars: Lando Double or Nothing, Star Wars: Rogue One Adaptation) taking on issue #1 and break-out artist Brian Level (Thanos Legacy, Amazing Spider-Man: Renew Your Vows) joining for issue #2, Star Wars: Vader — Dark Visions will take readers to the darkest parts of the galaxy — places where the mysterious anti-hero known as Darth Vader can be someone's greatest  fear and even…someone's greatest hope!
I love that they will be taking us to places so far gone that Vader could be seen as a hero. One thing is for sure, this will continue to expand the canon and give Star Wars fans new worlds and cultures through the eyes of arguably the most iconic character in the franchise. I'm all aboard for this one. I've always been a skeptic when Vader is thrown out into the Marvel world across multiple series, but between this and the work Charles Soule is doing, Marvel can give us all the Darth Vader they want.
Dennis Hopeless is a great writer who has handled some of Marvel's biggest titles, and Paolo Villanelli has done some of my favorite art in Star Wars art in Marvel. This series has a lot of promise! Jordan, Jelena, and I are excited to get a look at this. There is no specific launch date, other than 2019, so stay tuned! These books look like they are going to be very cool! This is a great news day for Star Wars readers of comics and novels!
SOURCE: StarWars.com
Kyle Larson lives in Portland, Oregon. When he's not running trails, he's reading and writing.