Star Wars Galaxy of Adventures: Animated Shorts to Debut on New 'Star Wars Kids' YouTube Channel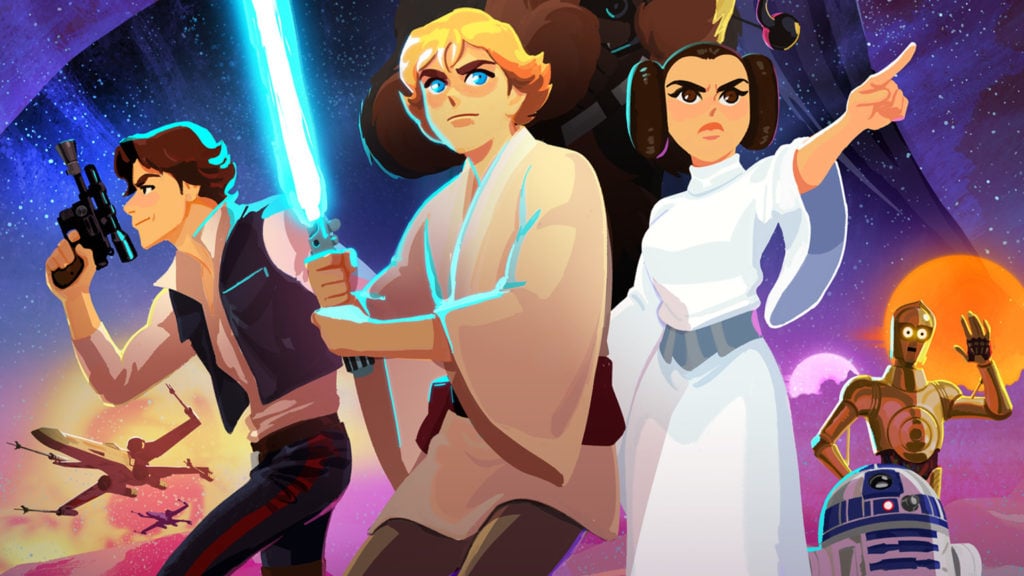 Star Wars animation is expanding, and this time it comes in the form of bringing iconic moments from the franchise's history to a new "Star Wars Kids" YouTube channel, to introduce our young ones to the saga's greatest moments! There is a new series of shorts coming called Star Wars: Galaxy of Adventures!
Just announced on StarWars.com, Lucasfilm Executive James Waugh talks about the series, the new kids YouTube channel, and debuts a new trailer for the show! Before anything else, let's check out that trailer!
A lot of those moments look familiar! The animation and action looks vibrant and fun, and even uses original dialogue, sound, and music. From StarWars.com:
Debuting on the all-new StarWarsKids.com and the Star Wars Kids YouTube channel on November 30, the first six shorts combine original dialogue, music, and sound effects with bold new animations, and fun and educational add-ons designed to help older fans, parents, and other mentors to welcome the kids in their lives to explore the galaxy far, far away. Additional shorts featuring fan-favorite characters will debut in December, with regular releases following in 2019.
The primary goal for this new series is to provide a new way for kids to be introduced to Star Wars through animated shorts showcasing some of the most memorable and iconic moments of the franchise.
"With Galaxy of Adventures, we wanted to craft something that allowed parents to help their kids take their first step into a much larger world whether they were ready to show their kids the films or wanted to find new ways to explore the content," James Waugh, Lucasfilm's Vice President for franchise content and strategy
The series of shorts debuts this Friday on the new "Star Wars Kids" YouTube channel, featuring Luke receiving his lightsaber from Obi-Wan Kenobi! More shorts will follow throughout December and open up a bit more in 2019.
This is fantastic news for parents (like myself) who are itching to show their young ones the classic stories of Star Wars, who might not be ready to take in the magnitude of the films just yet.