Billie Lourd Calls Star Wars Episode IX Experience 'Magical', Filmed for Three Weeks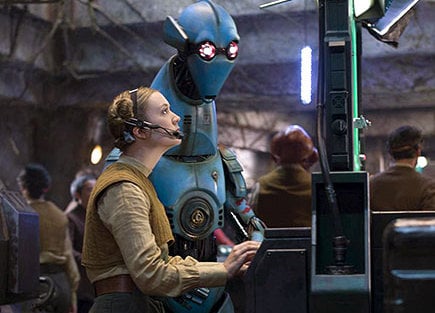 Billie Lourd has had to carry a lot of weight to the Star Wars franchise since Carrie Fisher, her mother, passed away in late 2016 following medical complications. As the daughter of the actress behind Princess Leia, her role as supporting character Lieutenant Connix carries on the legacy of heroines that Leia started, and has seen an increase in prominence in the story of the sequel trilogy. In public events involving the cast and crew associated with the franchise, Lourd has also symbolically stood in for her late mother, and it's long since been confirmed that she'll be back in Episode IX. Recently, Lourd revealed some new information about filming for the saga-ending epic as well as her personal thoughts on the upcoming movie.
Entertainment Tonight has managed to score an exclusive interview with the actress ahead of the season finale of FX's American Horror Story: Apocalypse, which she has a major role in. When talking on the subject of a Galaxy Far, Far Away, Lourd explained that she was enthralled by her experience, while also making mention of how much time she spent working on the set of the J. J. Abrams film:
"I gotta watch myself because the Star Wars PD is going to come get me, but it is incredible. I've read the script and I've been on set. I was on set for, like, three weeks back in September, and it is going to be magical. I can't say much more, but I'm so excited about it and so grateful to be a part of it. Star Wars is my heart. I love it."
Currently, it's not clear if Lourd's scenes will only be confined to those three weeks of filming, or if she will be needed for a later part of the shoot (which will go on until some point in February).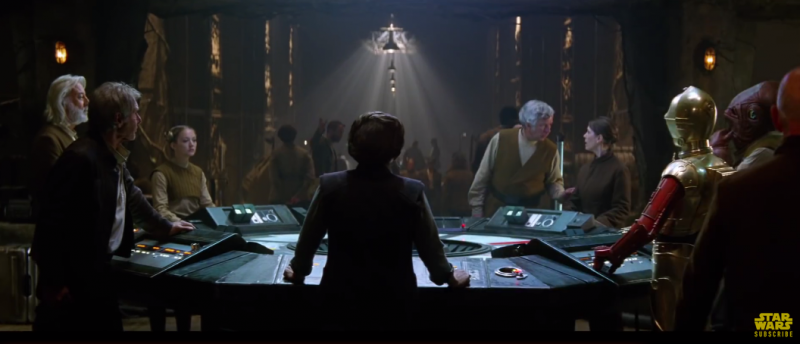 While general praise isn't anything new when it comes to actors promoting a movie that they are starring in, one can't help but wonder if part of Lourd's enthusiasm for the project is tied to knowing how the character her mother made so iconic will receive a proper send-off. Abrams and company decided against writing Leia out, and are instead making use of archive footage from deleted scenes in The Force Awakens and The Last Jedi to wrap her story up (likely with a few digitally-assisted visual and auditory tricks thrown in to make her presence flow more effectively with the narrative). Lourd and her uncle Todd Fisher gave Lucasfilm the approval necessary to make use of Carrie Fisher's unused scenes; in spite of concerns that this move would be "too soon" after her death, the sequel trilogy's narrative has given Leia a clear character arc, and ending it abruptly seems like it would have been a disservice to Fisher's legacy. It certainly seems like they have enough footage to work with to last more than a few minutes; perhaps, then, the movie could serve as the "Leia-centric" chapter of the trilogy as originally intended.
Grant has been a fan of Star Wars for as long as he can remember, having seen every movie on the big screen. When he's not hard at work with his college studies, he keeps himself busy by reporting on all kinds of Star Wars news for SWNN and general movie news on the sister site, Movie News Net. He served as a frequent commentator on SWNN's The Resistance Broadcast.