Review – Star Wars: Women of the Galaxy is a Gorgeous Tribute to the Women of Star Wars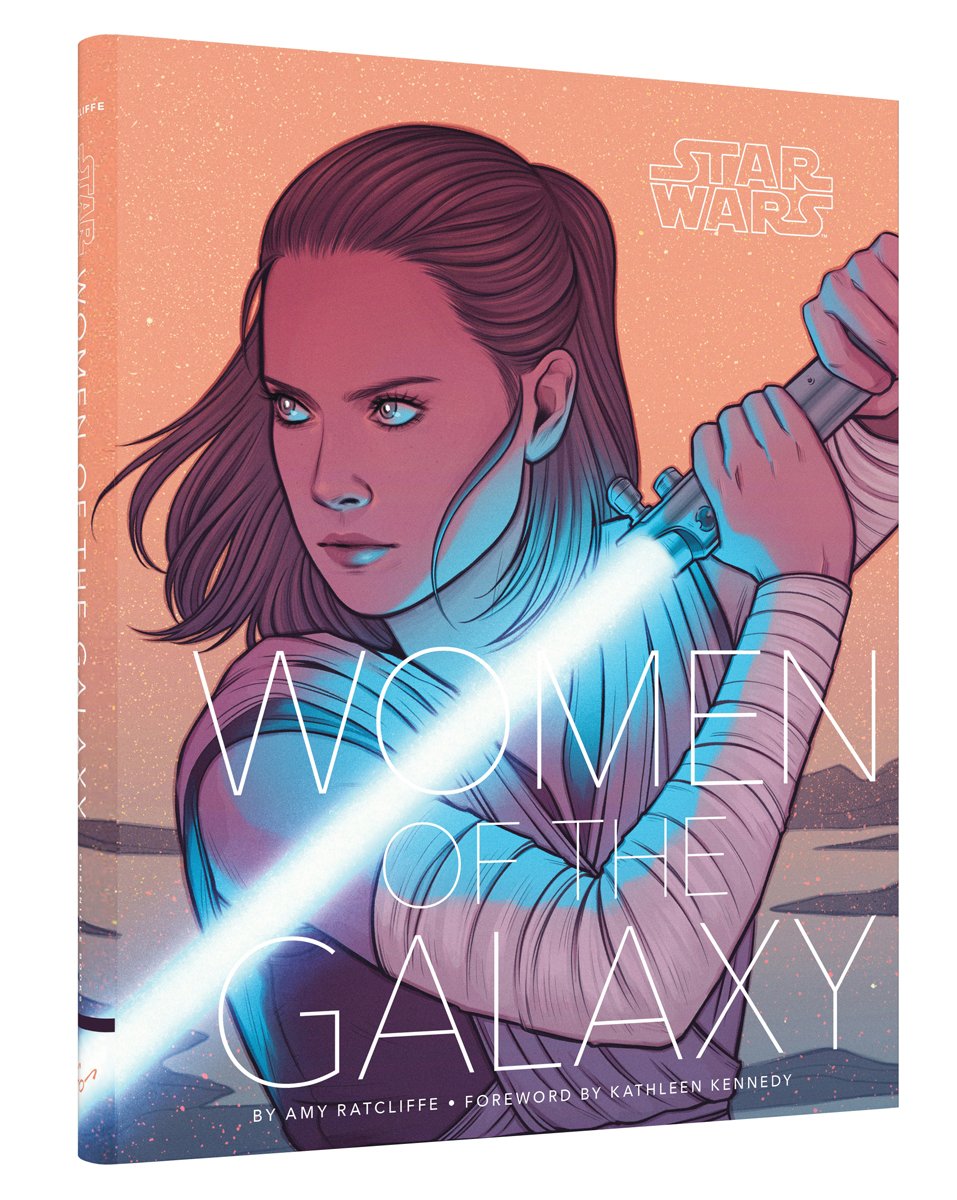 They are heroes and villains, Sith and Jedi, senators and scoundrels, mothers, mercenaries, artists, pilots….
This is the opening line of the brand new book from Chronicle Books titled Star Wars: Women of the Galaxy by author and StarWars.com contributor Amy Ratcliffe. From the films, novels, comics, animation, and games – the beautifully-illustrated book profiles seventy-five fascinating female characters from across the entirety of the Star Wars canon. Each character is explored through key story moments and behind-the-scenes details about the characters' backgrounds and creation.
Ratcliffe's insightful commentary is brought to life through over a hundred all-new illustrations from some very talented artists, with some characters getting illustrated for the first time. The book, in its essence, is a celebration of the female characters in Star Wars, a legacy that began four decades ago with the courageous and quick-witted Princess Leia Organa portrayed by the late Carrie Fisher.
In her foreward at the beginning of the book, Lucasfilm President Kathleen Kennedy discusses the historical importance of George Lucas' contribution to women in cinema through the creation of Leia and how the character laid the groundwork for decades of amazing female heroes and villains for years to come. The book is also dedicated to Carrie Fisher, which I thought was both touching and highly appropriate for a book of this nature.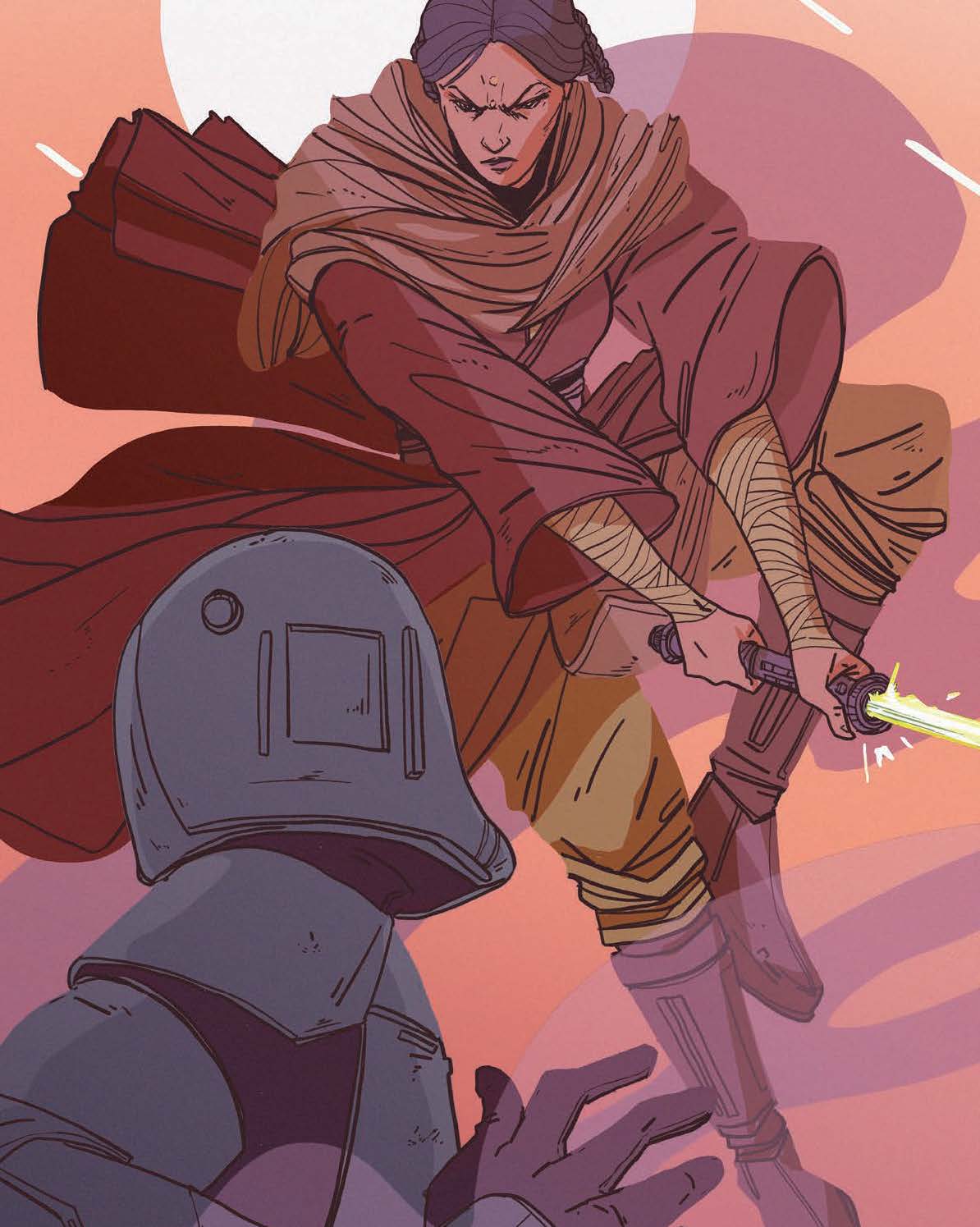 The artwork is indeed gorgeous, and the hardcover book was designed to look fantastic on bookshelves. From the image of Rey at the ready on the front cover to Princess Leia (as we first saw her) on the back, this book is a feast for the eyes. I also really enjoyed Ratcliffe's efforts to streamline the important things about each character, as well as the time she put in digging up little nuggets about how each character came to be.
Some characters only have a page or two about them, but others have quite a bit of real estate dedicated to them, all of which varies depending on the importance of the character to the overall story. Ratcliffe is a self-admitted superfan of Ahsoka Tano, so rest assured Ahsoka fans, there's a good portion dedicated to Anakin's former padawan. Ratcliffe discusses in her intro to the book how Ahsoka made such an impact on her as a fan, with Clone Wars being the initial vessel that brought her into the Star Wars fandom. Ahsoka practically made her a Star Wars fan, and she's never looked back.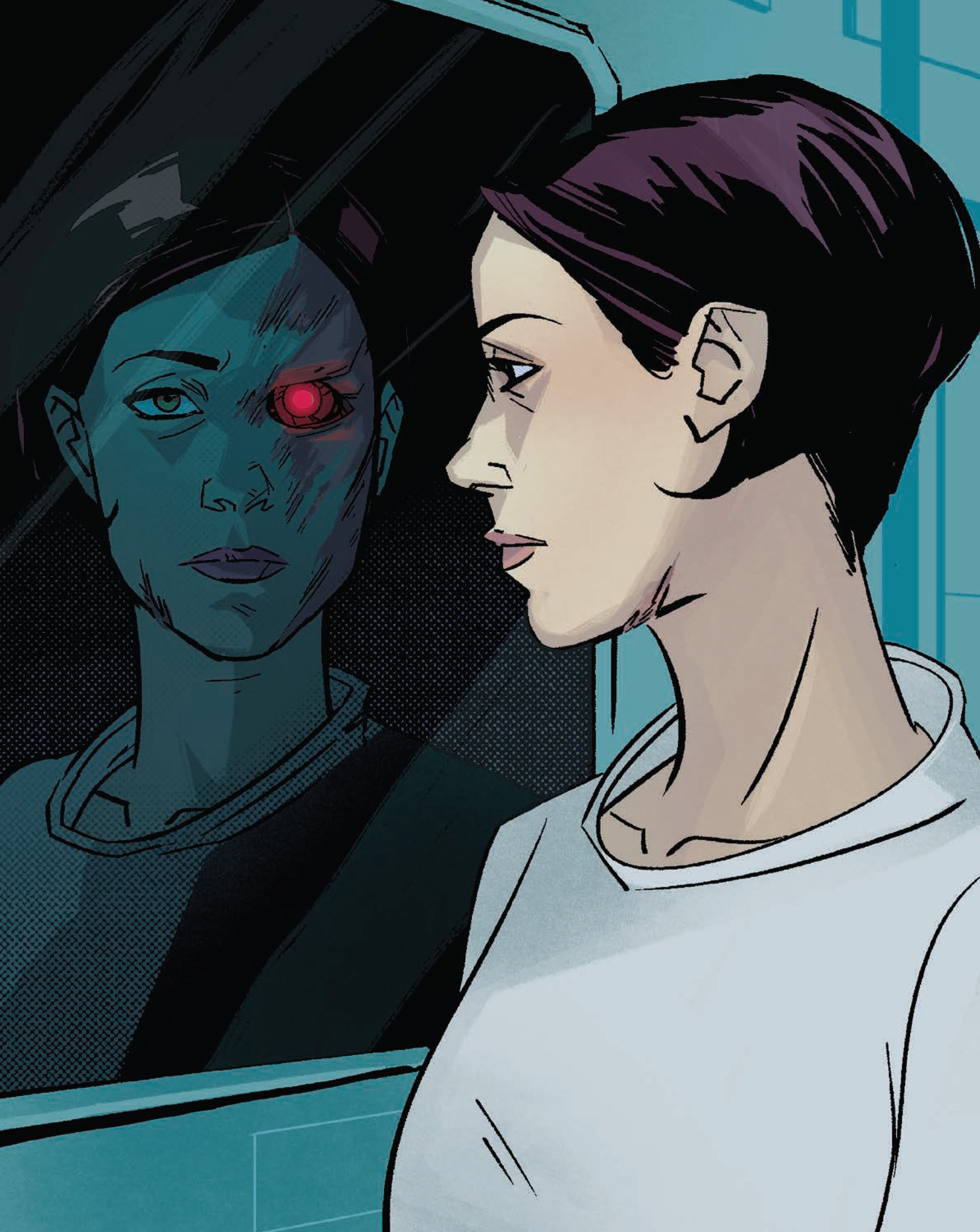 My favorite parts of the book involve getting to dig in to some of the more obscure characters that the casual fan may not be aware of, characters like Rae Sloane, Kyrsta Agate, or Ciena Ree from the novels and Doctor Aphra, Sana Starros, or Queen Trios from the comics. There's even a whole page dedicated to Mama the Hutt (Jabba's grandmother) from the Clone Wars series which I found to be both refreshing and hilarious at the same time.
One of the more touching aspects of the book is its inclusion of the astromech droid R2-KT, a droid whose creation highlights the beauty of what a unified fandom can achieve and one that restores one's faith in humanity. Back in 2004, there was a girl named Katie, the daughter of 501st Legion founder Albin Johnson, who was diagnosed with terminal brain cancer.
Like her dad, Katie loved Star Wars and her dying wish was that she had a droid to watch over her like R2-D2 watched over a sleeping Padmé in Attack of the Clones. The pink-plated astromech was created by the R2-D2 Builders Club in 2005 and presented to the seven-year-old girl to watch over her in her final moments. Later on, the droid was included in an episode of Clone Wars, solidifying her place in the Star Wars canon in a lasting memorial for Katie. The droid's entry in this book is a reminder of how powerfully moving it can be when people come together to care for one another, and despite all our differences, no fandom does it quite like Star Wars.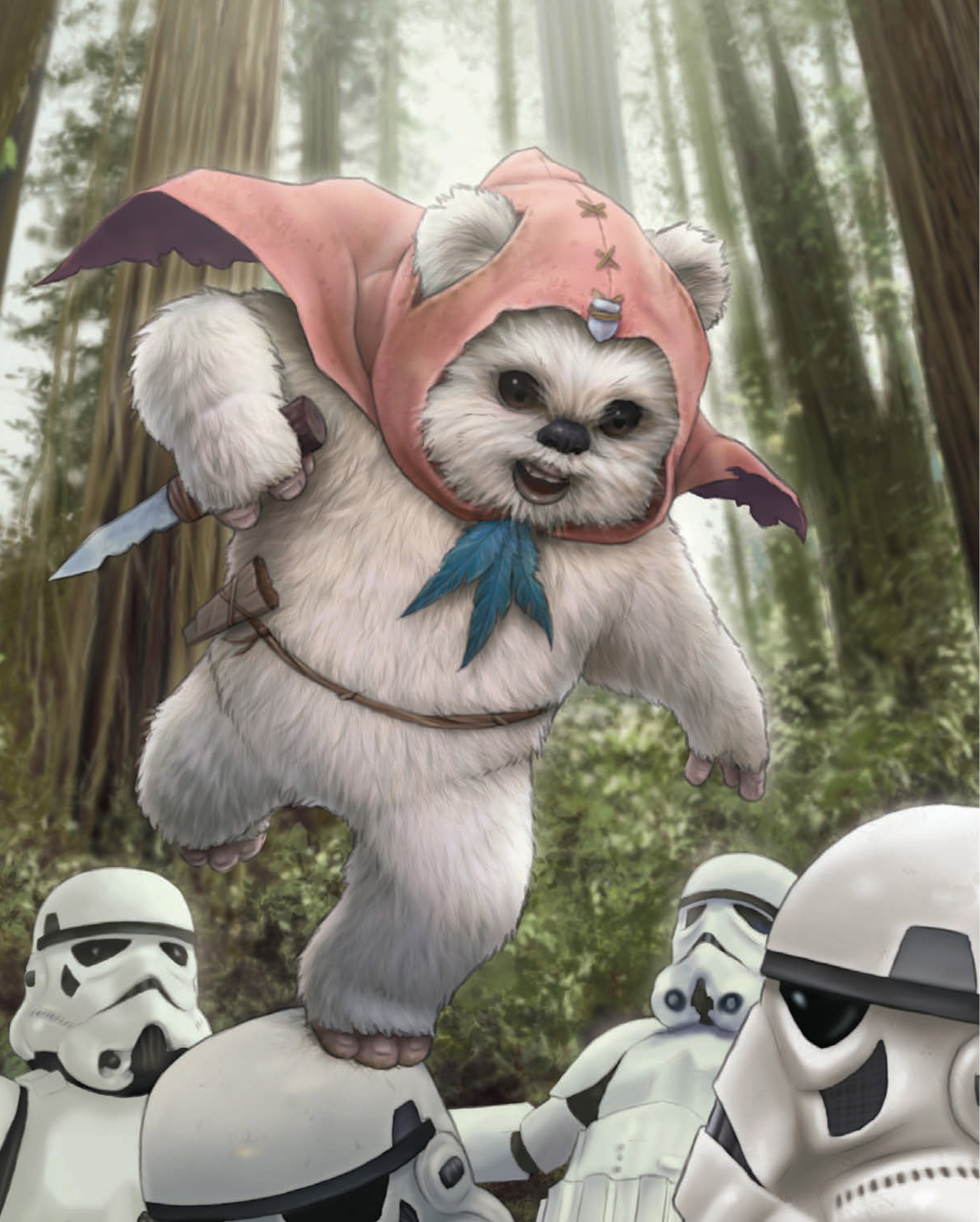 This book can be appreciated by any Star Wars fan regardless of gender, and like I mentioned before, would be a great addition to any bookshelf. If you want to brush up on your knowledge of the female characters in Star Wars, or if you're one of those people that like to look at the pictures (raises hand), this book has it all, and I strongly recommend it.
If you're curious about whether or not some of your favorite characters are featured in the book, here is a complete list of the characters profiled within:
Aayla Secura
Adi Gallia
Ahsoka Tano
Amilyn Holdo
Arihnda Pryce
Asajj Ventress
Aunt Z
Aurra Sing
Barriss Offee
Bazine Netal
Beru Lars
Bo-Katan Kryze
Breha Organa
Camie Marstrap
Cato Parasitti
Ciena Ree
Daughter
Depa Billaba
Derla Pidys
Doctor Chelli Aphra
Enfys Nest
Evaan Verlaine
Everi Chalis
Hera Syndulla
Iden Versio
Jas Emari
Jessika Pava
Jocasta Nu
Jyn Erso
Kaydel Ko Connix
Ketsu Onyo
Kneesaa
Kyrsta Agate
L3-37
Lady Proxima
Larma D'Acy
Leia Organa
Lina Graf
Luminara Unduli
Lyra Erso
Mama the Hutt
Maz Kanata
Mira Bridger
Mon Mothma
Mother Talzin
Norra Wexley
Numa
Oola
Padmé Amidala
Padmé's Handmaidens
Paige Tico
Phasma
Qi'ra
R2-KT
Rae Sloane
Rey
Rose Tico
Sabine Wren
Sana Starros
Satine Kryze
Seventh Sister Inquisitor
Shaak Ti
Shmi Skywalker Lars
Steela Gerrera
Sugi
Sy Snootles
Tallie Lintra
Tam Ryvora
Tonnika Sisters
Torra Doza
Trios
Ursa Wren
Val
Vi Moradi
Zam Wesell
As I mentioned above, the artwork in this book is truly beautiful. Here is a list of the contributing illustrators:
Alice X. Zhang
Amy Beth Christenson
Annie Stoll
Annie Wu
Christina Chung
Cryssy Cheung
Eli Baumgartner
Elsa Charretier
Geneva Bowers
Jennifer Aberin Johnson
Jen Bartel
Jenny Parks
Karen Hallion
Little Corvus
Sara Alfageeh
Sara Kipin
Sarah Wilkinson
Viv Tanne
Star Wars: Women of the Galaxy is available now in book stores everywhere and would make a great holiday gift. Until next time, happy reading Star Wars fans!
Jordan Pate is Co-Lead Editor and Senior Writer for Star Wars News Net, of which he is also a member of the book and comic review team. He loves all things Star Wars, but when he's not spending time in the galaxy far far away, he might be found in our own galaxy hanging out in Gotham City or at 1407 Graymalkin Lane, Salem Center, NY.