Cubcoats Introduces 2-in-1 Star Wars Hoodies in Time for the Holidays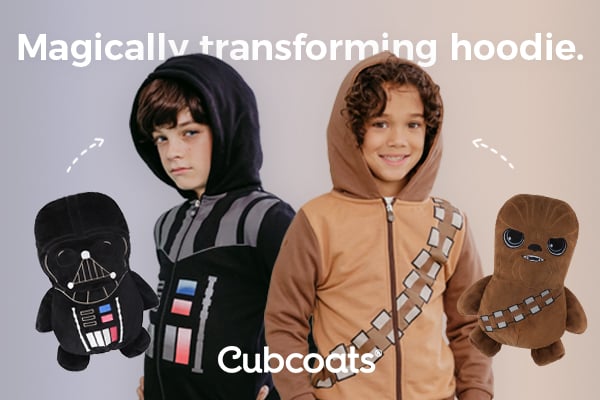 With the holiday season just around the corner, the shopping season has begun, and we want to take a moment to introduce our readers to a brand new children's clothing product from a new company that has become quite the sensation over the last year. We're talking about Cubcoats, a company who has garnered fast national acclaim with their 2-in-1 hoodie / plush toys of the same name.
Cubcoats was established by longtime friends and first-time business partners Zac Park and Spencer Markel. The pair wanted to create a product with a concept that would sell well with parents and also create a lasting brand relationship with kids, something a child could get attached to, grow up with, and even gift to their own future kids.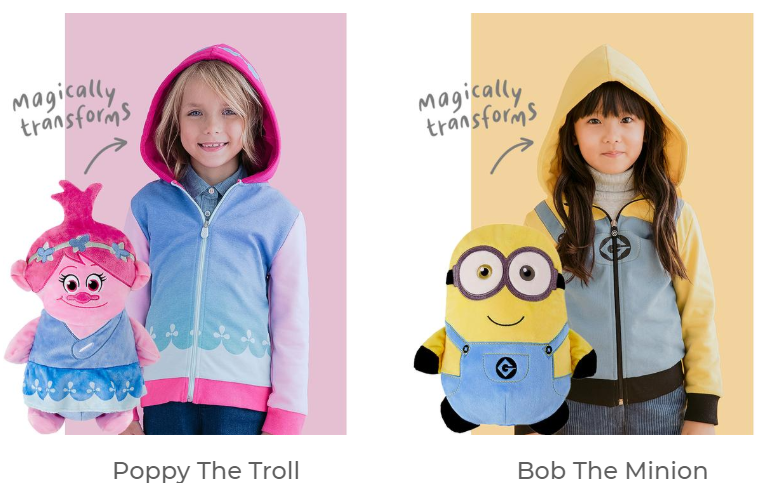 The result is a soft plush toy that unzips into a high-quality hoodie. Granted, Cubcoats has no plans to stop at these hoodies, as they hope to expand into other markets in the future. But for now, these little gems are catching our eye, and we thought that our readers with children of their own might be looking for a different sort of gift this year.
From Mickey Mouse to Minions, Cubcoats range across a variety of themes, so there is plenty for your child to enjoy. Marvel fans can even grab a Black Panther Cubcoat for their little one, or the recently added Spider-Man themed Cubcoat.
What we are most excited about here at SWNN, however, are the brand new Star Wars-themed Cubcoats arriving just in time for the holidays! Children will look great in their Darth Vader or Chewbacca hoodies as they brave the Hoth winters and will be amazed as they use the Force to transform it into a plush toy that they can cuddle up with back inside. What are you waiting for? These Star Wars Cubcoats are available now at www.cubcoats.com.
More about Cubcoats:
At Cubcoats, we believe that ordinary items should be exciting and playful. That's why we created a 2-in-1 wearable and playable friend: a soft hooded sweatshirt that transforms into a stuffed animal. Perfect for families on-the-go, Cubcoats are both fun and functional, making playtime exciting and allowing parents to travel light.

Cubcoats are patented, soft plush toys that unzip into high quality, warm hoodies designed to keep kids snuggly and entertained on every adventure. All of our products are carefully crafted from ethically sourced, premium machine washable materials, and available in sizes for children 2-8 years old.
Source: Cubcoats.com
Jordan Pate is Co-Lead Editor and Senior Writer for Star Wars News Net, of which he is also a member of the book and comic review team. He loves all things Star Wars, but when he's not spending time in the galaxy far far away, he might be found in our own galaxy hanging out in Gotham City or at 1407 Graymalkin Lane, Salem Center, NY.