Chuck Wendig's 'Shadow of Vader' Comic Gets Scrapped, Charles Soule Hints at Things to Come, and Authors Are Announced for Star Wars Celebration Chicago
After being met with initial excitement, Chuck Wendig's limited series titled Star Wars: Shadow of Vader (one of the many Star Wars titles announced at New York Comic Con this year) has been completely cancelled following the recent firing of Wendig from Marvel Comics. Wendig had already completed over half of the series, and I, along with many others, assumed that someone else would pick up the remaining issues. Now, it seems, nothing from the series will ever see the light of day.
Also, beloved Star Wars comic writer, Charles Soule (Darth Vader, Lando, Poe Dameron) hints at things to come, and authors have been announced for Star Wars Celebration 2019 in Chicago.
The news of Shadow of Vader's cancellation came to us a few days ago via Bleeding Cool. It's interesting that Marvel has decided to cancel Wendig's series altogether, especially considering that three of the five issues in the limited series had already been completed. For those who haven't heard, Wendig was apparently fired due to his propensity for excessive negativity and vulgarity on social media (see below). But why wouldn't Marvel simply hire another writer to complete the series after his departure? We may never know the answer to this question, but retailers have reportedly been told that the first issues are indeed being scrapped and will not be published.
Marvel had no comment on the reasons behind Wendig's departure, but the author himself made those reasons clear on Twitter soon after:
Today I got the call. I'm fired. Because of the negativity and vulgarity that my tweets bring. Seriously, that's what Mark, the editor said. It was too much politics, too much vulgarity, too much negativity on my part.

— Chuck Wendig (@ChuckWendig) October 12, 2018
Perhaps the folks at Lucasfilm intend to tell the story through other means, or maybe they will eventually hire someone else for a complete redo of what Wendig was working on. I tend to think though that after they fired Wendig, they just realized that this particular story about Vader wasn't really necessary, especially in light of the stellar work that Charles Soule has been putting out in his own ongoing Darth Vader comic. Speaking of Soule, he took to Reddit yesterday for an AMA session with co-creator Ryan Brown (Curse Words), where he was unable to completely dodge the inevitable Star Wars questions.
Although he was unable to reveal anything specific, the writer did hint that he intends to follow through on some of the threads he had already begun in his Darth Vader series. Given Soule's responses, we can expect to see more about the ongoing rivalries among the Inquisitors and perhaps even the return of Jedi Quinlan Vos, who was last mentioned chronologically in Revenge of the Sith. He presumably survived the Jedi purge, but his story has thus far been left unresolved. Earlier in Soule's run on Darth Vader, the Jedi's name was listed among others on a list of Jedi that the Empire has been unable to track down. I think it's a safe bet that he'll be making an appearance at some point.
When asked about what he was working on next in the Star Wars universe, a question he couldn't answer outright, he did reveal that he's working on more than one project and that they are "big things". One can only imagine what mystery projects the writer could be referring to, but as a Soule fan myself, I am very excited to learn more.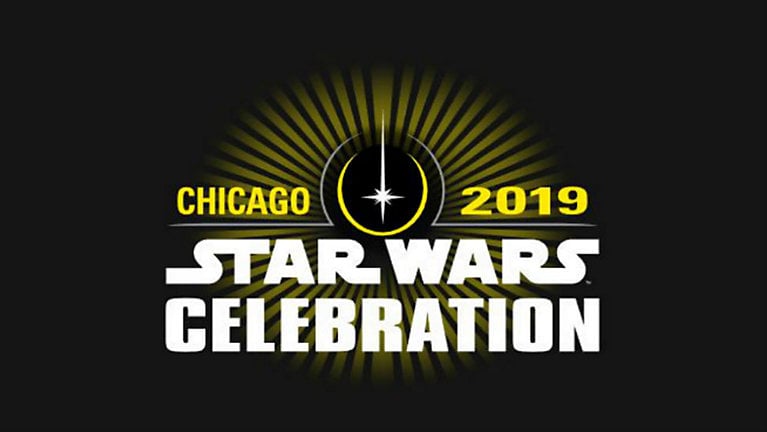 I can't wait to hear more about what Soule is working on, but he's not the only Star Wars author with something in the works. StarWars.com has also recently announced the authors who will be attending Star Wars Celebration Chicago next April, when fans will get the chance to learn more about these authors and meet them face-to-face. The official Star Wars site also mentioned that there will be even more titles announced at the event. I assume that some, if not all, of these authors will have something to announce next spring, and the fact that there are a few heavy hitters in this group has me pretty darn excited as a Star Wars book lover.
The authors at the event will include Timothy Zahn (Star Wars: Thrawn, Star Wars: Thrawn Alliances) Delilah Dawson (Star Wars: Phasma), Claudia Gray [Lost Stars, Bloodline, the upcoming Star Wars: Master & Apprentice (see cover above)], Katie Cook (Star Wars: Search Your Feelings), Alexander Freed (Battlefront: Twilight Company, Rogue One: A Star Wars Story, and the upcoming Star Wars: Alphabet Squadron), Cavan Scott (Star Wars: Adventures in Wild Space), and Jeffrey Brown (Jedi Academy and Darth Vader and Family Coloring Book).
I'm curious to see if Zahn will be writing another Thrawn book, but I almost doubt he will, considering we last saw the Chiss admiral jumping into the unknown with Ezra Bridger in the series finale of Star Wars: Rebels. This part of Thrawn's story would be the next logical step for the author, but I have a feeling that the show's creator, Dave Filoni, will be picking up this thread in a future series. As to what these other writers have in store is anyone's guess, but it's definitely a great time to be a Star Wars fan. Then again, it always is.
Jordan Pate is Co-Lead Editor and Senior Writer for Star Wars News Net, of which he is also a member of the book and comic review team. He loves all things Star Wars, but when he's not spending time in the galaxy far far away, he might be found in our own galaxy hanging out in Gotham City or at 1407 Graymalkin Lane, Salem Center, NY.