Actor Richard E. Grant Provides Some Possible Clues About His Role in Star Wars: Episode IX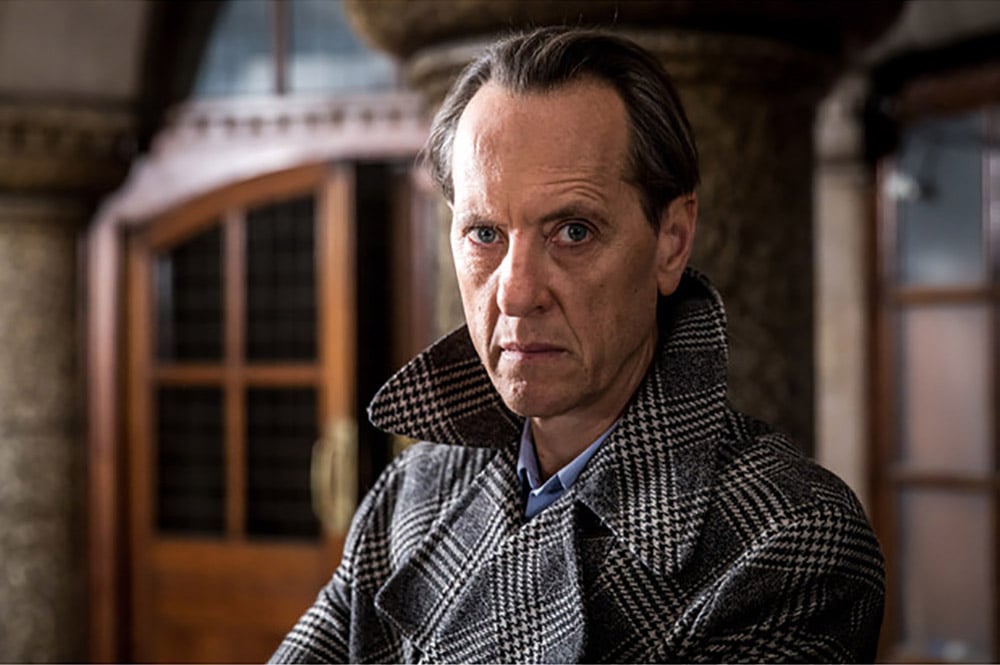 So far, Star Wars: Episode IX has been as dry as the Jakku desert on the news front, but today we bring you a little morsel about actor Richard E. Grant's character in the upcoming sequel. In a recent interview with Josh Horowitz on Happy, Sad, Confused (via Sleemo), Grant spoke about his audition for the movie and his initial meeting with J.J. Abrams about the role. There's not a lot of detailed information, but his description of the audition material might provide some clues as to what type of role he will have in the film.
According to Grant, he didn't really know he was even up for a Star Wars movie when he did the audition tape, which is actually fairly common as Grant explains:
I got sent a 10-page generic sort of, I think, it was an interrogation scene clearly from a 1940s British B picture because the references were not Star Wars and the language was something that my grandfather would have spoken in and I thought, you know, the three contrasting scenes that you were supposed to show as much versatility you could muster in a self-taping situation. So I did that and sent it off and it goes into cyberspace and you don't even think about it again because it's what actors, you know, what you do all the time, you audition, send stuff out and never hear [back].
His brief description of the generic script is pretty interesting. While these often don't have anything to do with the real story from the movie, there is usually something in there that will tell the director if this actor can pull off a specific type of role in the actual film. When I read "interrogation", I instantly thought of Grant as a First Order officer trying to get Rey or one of our other Resistance heroes to crack. Granted, the role could be anything really, but I could definitely see him as this type of character. Whatever the role, he must have demonstrated what Abrams and casting director Nina Gold were looking for as he did eventually get the call:
And then I got a call from my agent saying, 'Oh when you go to Pinewood Studios, are they going to send a car to pick you up?' and I thought: Why? That's never happened to me before. A car to go and have a meeting.

So they did and I got there and the casting director Nina Gold who had gotten me there in the first place was very smiley and I said, 'What am I here for? I don't have any scenes to prepare. I had not been told—' she said, 'No no, don't worry about that.' So I went in.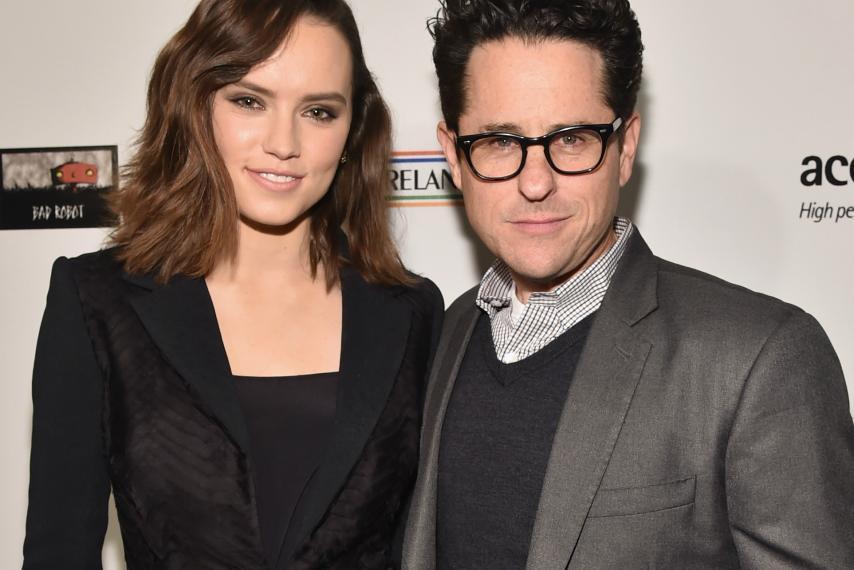 Grant goes on to talk about his initial meeting with J.J. Abrams (accompanied by actress Daisy Ridley) where he revealed the part to him and offered him the job:
J.J. was sitting with Daisy Ridley and said, 'Hey! Great. Come in. So you're gonna do it?' and I said, 'Do what?'

And at this point the room went upside-down and I'm sure he was telling me in detail what part I was playing and what the character is called. I have no memory of that whatsoever. I just kept thinking: I might be in Star Wars. I kept waiting for them to say, 'Well you're going to come in and stand in for somebody else because we need somebody to test your height or your age or whatever.' But no, they kept saying 'So you are going to do this aren't you?' and I said of course I'm going to do this.
It's interesting that Ridley was present at the meeting. Perhaps his character will interact with Rey in some way in the movie, maybe as one of the saga's new villains? Or maybe we'll finally get to meet Rey's junk-trading drunkard of a father? It's anyone's guess at this point, but for now we're left to our own speculation. We do know, however, that Grant will not be playing Grand Admiral Thrawn, since the actor himself dismissed this possibility a few weeks ago when rumors were swirling around the world wide web.
Special thanks to Sleemo for taking the time to transcribe the interview. You can read the whole excerpt here.
Jordan Pate is Co-Lead Editor and Senior Writer for Star Wars News Net, of which he is also a member of the book and comic review team. He loves all things Star Wars, but when he's not spending time in the galaxy far far away, he might be found in our own galaxy hanging out in Gotham City or at 1407 Graymalkin Lane, Salem Center, NY.