The Resistance Broadcast – Will Kylo Ren Have An Apprentice in Star Wars: Episode IX?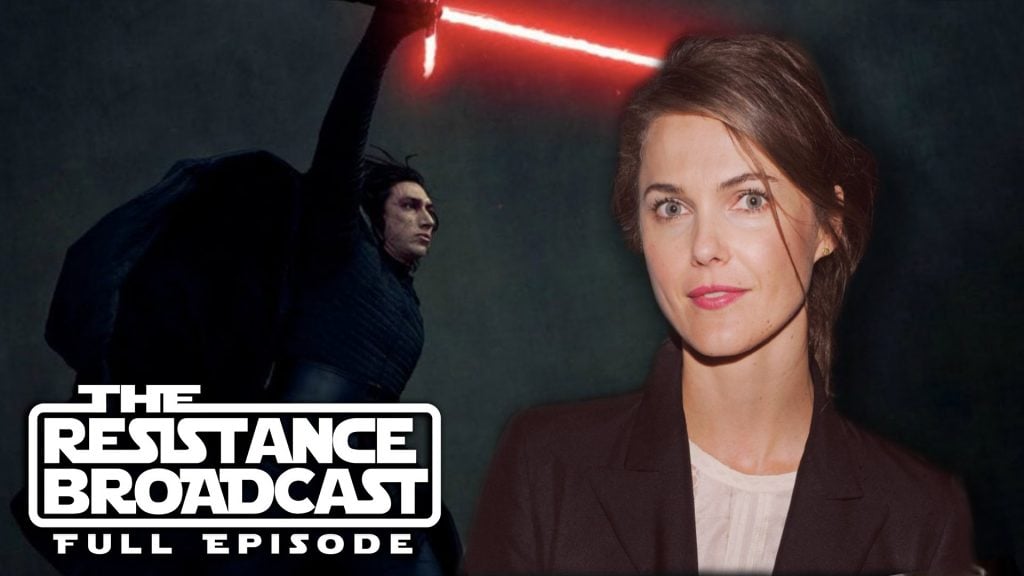 On this episode of The Resistance Broadcast we talk about the possibility of Kylo Ren having an apprentice in Star Wars: Episode IX!
This week in THE WILL OF THE FORCE, we ask ourselves yes or no questions like – Will Natalie Portman appear at Star Wars Celebration for a Phantom Menace anniversary panel?
As always we end the show with your tweets in #ResistanceTransmissions! The Resistance base is now open, so come on in and join us!
WILL KYLO REN HAVE AN APPRENTICE IN STAR WARS: EPISODE IX?
On this transmission of The Resistance Broadcast: John Hoey , James Baney, and Lacey Gilleran!
Be sure to subscribe to our YouTube channel or follow us on Soundcloud so you are alerted when new episodes post! If these formats aren't your thing, subscribe to us here on your podcast app via iTunes! We are also now on Spotify so just look us up there!
THE WILL OF THE FORCE
Lucasfilm recently confirmed Forces of Destiny is no longer in production – will you be disappointed if the series doesn't return?
In the Aftermath (no pun intended) of the Chuck Wendig firing, Will Disney stress employees and independently contracted talent maintain a certain standard of conduct and responsibility on social media while working for the company?
Back to the fun stuff. The Phantom Menace will likely have a 20th anniversary panel at SWC 2019. SInce he attends most events we can assume Ray Park will be there, but will any of these people make an appearance?
Liam Neeson, Samuel L. Jackson, Ewan McGregor, Ahmed Best, Natalie Portman
Will Rose and Finn be in a romantic relationship in IX?
As a brief warm up to our big discussion, Will Kylo Ren be the only dark side of the Force user in present time (no flashback or vision) in Episode IX?
DISCUSSION: Will Kylo Ren Have an Apprentice in Episode IX?
Kylo Ren is not a Sith (as far as we know entering Episode IX) but that doesn't mean he can't have an apprentice. We all know he is more than willing to be a teacher!
"You need a teacher, I can show you the ways of the Force." – Kylo Ren


See? So if we have an expected time jump between Episodes VIII and IX, isn't it possible our new Supreme Leader has taken on an apprentice? Let's talk about that possibility and where it can take the movie and shape the story. Thank you to our listener Ryan Sime @RyanRyanscott00 for inspiring this discussion!
So after listening, what do you think? Will Kylo Ren have an apprentice in IX? Let us know in the comments or on Twitter @RBatSWNN!
RESISTANCE TRANSMISSIONS!
We pitch a question to you, and you fire away! Did yours make it on the show? Listen and find out!
#ResistanceTransmissions! Best responses get read on the podcast!

Most evil leaders are insecure. Let's assume Palpatine was too. Pretend you're a close confidant, friend, or loyalist to Palpatine. What do you say when he asks you what you think of his new grotesque appearance? pic.twitter.com/BBKNPgjWy1

— The Resistance Broadcast | Star Wars News Net (@RBatSWNN) October 17, 2018
BUY YOUR RESISTANCE BROADCAST MERCH!
The only way to support our ability to give you two free weekly episodes is by buying some of our awesome designs on a shirt, coffee mug, tank top, sticker, hoodie, pillow, anything! Simply go to our Resistance Broadcast store on TeePublic – check out our 30+ different design and pick what you like.
We created the hashtag #MakeSolo2Happen! Join the campaign! Grab yours on sale HERE – let's make it happen!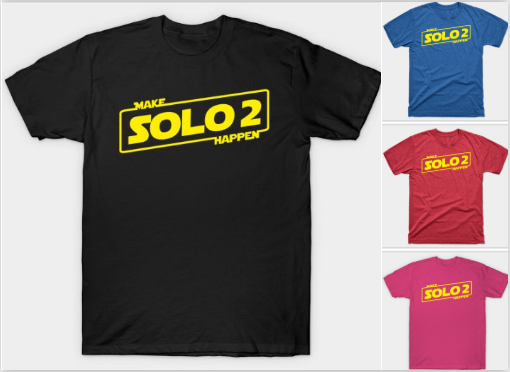 Special thanks to Matt Pasterick for our theme song!
John Hoey is the Lead Editor and Senior Writer for Star Wars News Net and the host of The Resistance Broadcast podcast
"For my ally is the Force, and a powerful ally it is."