SWNN Contest: Enter Your Best Star Wars Themed Pumpkin Creation to Win One of Two Star Wars Books!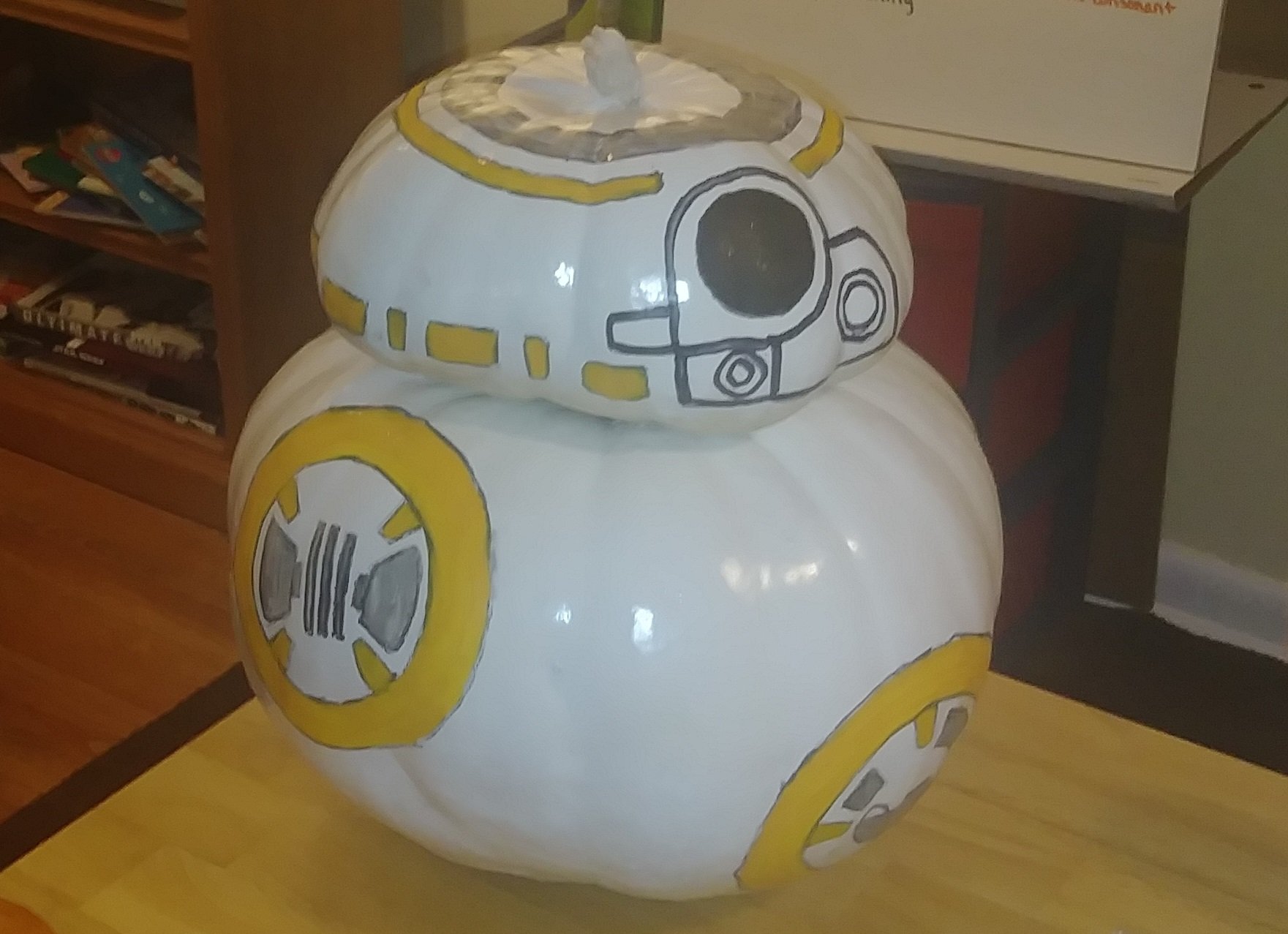 Fall is here, and it's time for a little seasonal fun! Every year, my family likes to make a trip out to a local pumpkin patch to pick out those perfect pumpkins to carve or paint. It's a great family tradition and one that many probably already plan on doing with their families anyway if they haven't already. So this year, Star Wars News Net is challenging you to come up with your best Star Wars themed pumpkin designs in our first ever Pumpkin Contest!
There will be two categories for the contest:
Palpatine's Painting Palooza
Corellian Carving Contest
The rules are simple. Choose a pumpkin to paint or carve and let those creative juices flow. Pumpkins can be decorated with various objects as well if desired, but they must fit into one of the two categories above by either painting or carving a design onto the pumpkin.
Multiple pumpkins can be used in a design if desired, but contestants should only choose one category per design (don't paint and carve on the same entry). However, contestants can make an entry in both categories if they so choose.
To enter your design in the contest, simply take a photo of it and share it in the comments below. Pumpkins must be your own original work. To ensure that all entries are original, do one of the following:
(1) Print the image below and place it next to your pumpkin in the photo:
…or…
(2) Display the image below on your phone or other device next to your pumpkin in the photo:
A winner will be chosen for each category. Here's what you can win:
Palpatine's Painting Palooza (Prize)
Corellian Carving Contest (Prize)
Contestants have until Halloween (October 31st) to submit their designs. Entries will be reviewed and selected by the SWNN staff, and winners will be announced shortly thereafter.
Have fun!
Jordan Pate is Co-Lead Editor and Senior Writer for Star Wars News Net, of which he is also a member of the book and comic review team. He loves all things Star Wars, but when he's not spending time in the galaxy far far away, he might be found in our own galaxy hanging out in Gotham City or at 1407 Graymalkin Lane, Salem Center, NY.