Details Surface About Jon Favreau's Star Wars Live Action Series Before Production Starts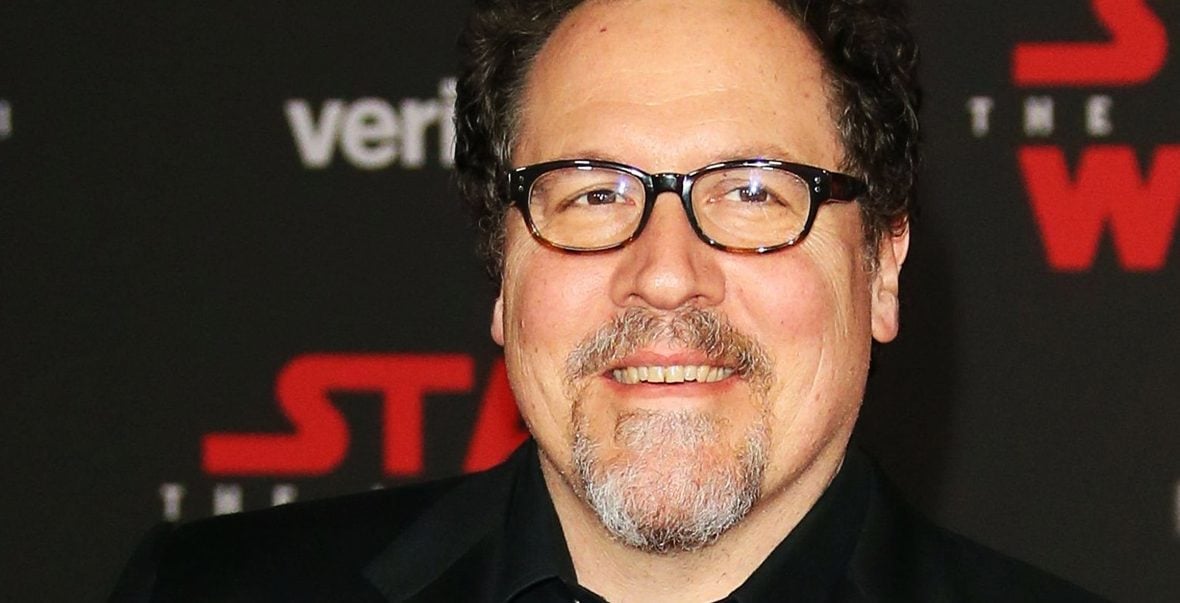 Right before filming on Jon Favreau's still-untitled Star Wars series begins, a sizable amount of rumors about the project have hit the internet.
Making Star Wars came up with a lot of information about the series, in addition to finding out and going to the location of where Season 1 of the show will be filmed. It should be noted while highly credible, neither Disney nor Lucasfilm have confirmed any of this. Here are the bits reported by MSW:
What was filmed yesterday. Apparently, there was a scene where two actors in brown hoods interacted on the ground of the set. Apparently, they were standing around talking, but it was difficult to tell in part due to the massive blue screen that was on the set.
A variety of set photos. To prove that they were there, MSW have taken a ton of pictures of the set. You can look at them on their website.
The episode count. While initial reports suggested that Lucasfilm ordered ten episodes for this series, it turns out that only eight are needed, and Favreau only planned eight to tell a concise story. On the plus side, this should indicate that the series should have a higher budget per episode, hopefully giving each episode a cinematic flair.
Dave Filoni's live-action debut. Fans have wanted to see what the man behind The Clone Wars and Rebels could do behind the camera of a live-action Star Wars project, and now they may see him do just that – on the small screen. Filoni is apparently set to direct two episodes of the show, or roughly a quarter of the entire season, including the premiere.
The cinematographer. Rogue One: A Star Wars Story's Greig Fraser is believed to be the guy planning how things will visually pan out. He would be joined by John Lord Booth as the art director and Joseph Porro as the costume designer.
The show's codename. One potential alias for the project has surfaced not that long ago: "Project Huckleberry". While a project called "Huckleberry" (sans the "Project" part) did recently surface and was described as being a movie, MSW seem to have reason to believe that it's really the name of the show that they're working on. Interestingly, this alias was revealed in an actor involved.
Werner Herzog's role. Werner Herzog, of all people, was the one to reveal his involvement with "Huckleberry". However, there's a twist – he'll most likely be in the show as an actor and not a director. Herzog has had acting credits to his name, including Jack Reacher and The Wind Rises, so this wouldn't be unthinkable.
A Marvel Studios director. Aside from Jon Favreau's involvement with the project, there's also apparently another Marvel Studios alumnus who will direct an episode.
Pedro Pascal as a potential lead. Ward has also posted a rumor regarding casting for the Favreau series, claiming he heard Pedro Pascal of Game of Thrones and Narcos fame is being tapped as a lead in the series.
Discussing Film corroborates the part on Dave Filoni and specifically mention that this director is Alan Taylor, known specifically for Thor: The Dark World and several episodes of Game of Thrones. Furthermore, they also reveal that – unsurprisingly – Favreau will direct the first and last episodes of the season. DF and MSW seem to disagree on who is directing the premiere. With that in mind, they also support MSW's report that the show revolves around Mandalorians.
With production looking to ramp up imminently, expect an official synopsis reveal and a cast list very soon.
Grant has been a fan of Star Wars for as long as he can remember, having seen every movie on the big screen. When he's not hard at work with his college studies, he keeps himself busy by reporting on all kinds of Star Wars news for SWNN and general movie news on the sister site, Movie News Net. He served as a frequent commentator on SWNN's The Resistance Broadcast.