Star Wars Galaxy's Edge Rumors: Millennium Falcon, Hondo Ohnaka and Batuu Early Access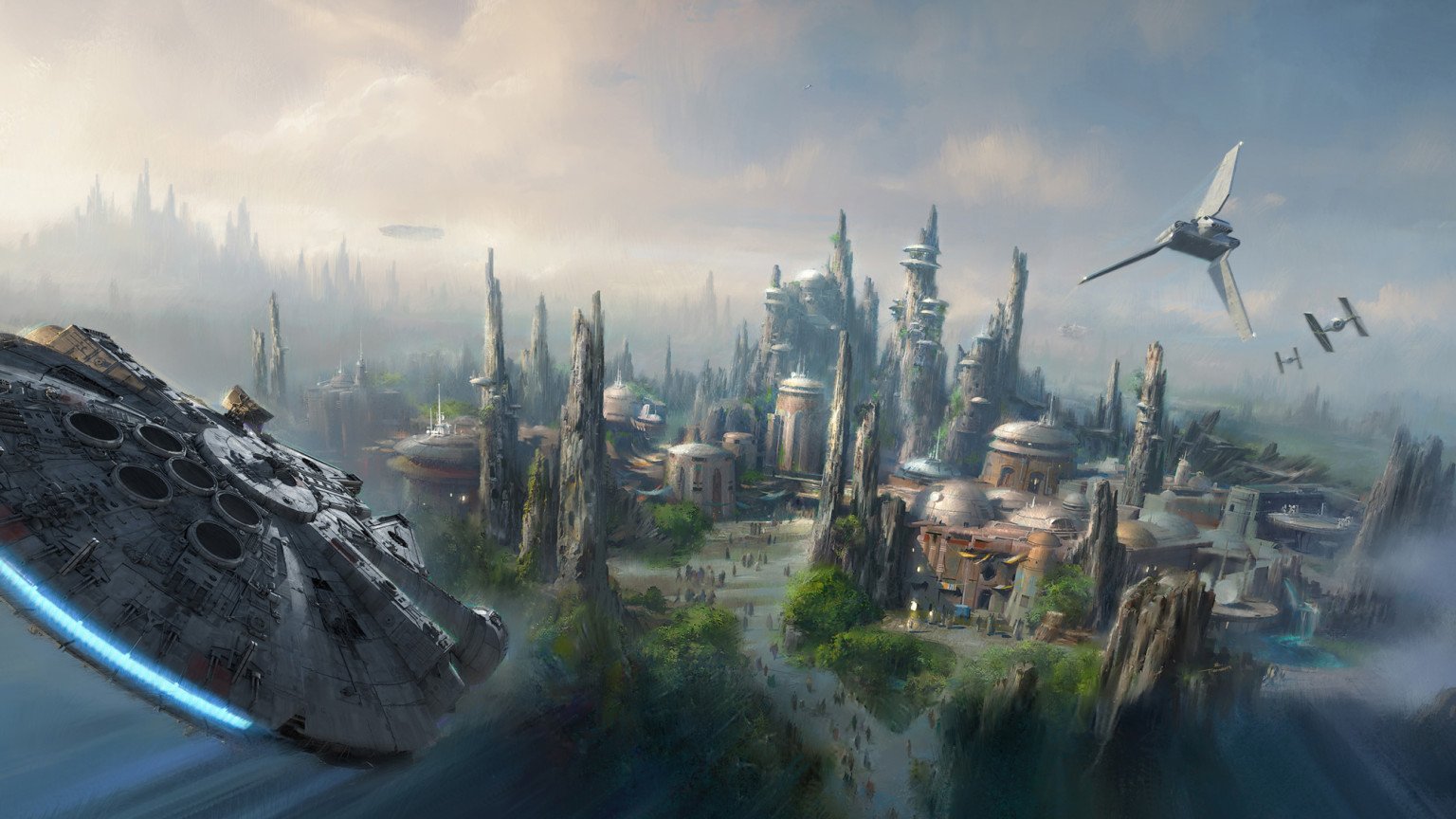 There has been plenty of speculation as to what all will be a part of Star Wars: Galaxy's Edge when the expansions for Disney Parks open in 2019. We already know Star Wars: Galaxy's Edge will transport fans to Black Spire Outpost on the planet Batuu and will offer an assortment of unique Star Wars rides, characters, and experiences for fans of all ages to enjoy. Details around the Millennium Falcon ride have been pretty sparse up to this point, but MSW is reporting a plethora of new potential details about the ride.
*Potential Spoilers for Star Wars: Galaxy's Edge to follow*
According to MSW, the new Millennium Falcon ride will open with none other than Hondo Ohnaka, owner of Hondo Ohnaka's Transport Solutions, sending your crew on a mission to Corellia, which is now controlled by the First Order. The Falcon will be visible from outside of the ride and your crew will have some kind of encounter with Hondo before boarding the Falcon on Batuu. Your crew will then travel toward the planet Corellia for one of three random missions.
Mission One – Hondo gets your crew involved in a race on Corellia with the Millennium Falcon.
Mission Two – Hondo sends your crew on a mission to a First Order Shipyard on Corellia, possibly for the Resistance.
Mission Three – Your crew is sent on a mission to steal some cargo, but of course the cargo is guarded by a giant monster (similar to The Maw in Solo: A Star Wars Story). You'll have to escape the clutches of the monster with your crew to be successful.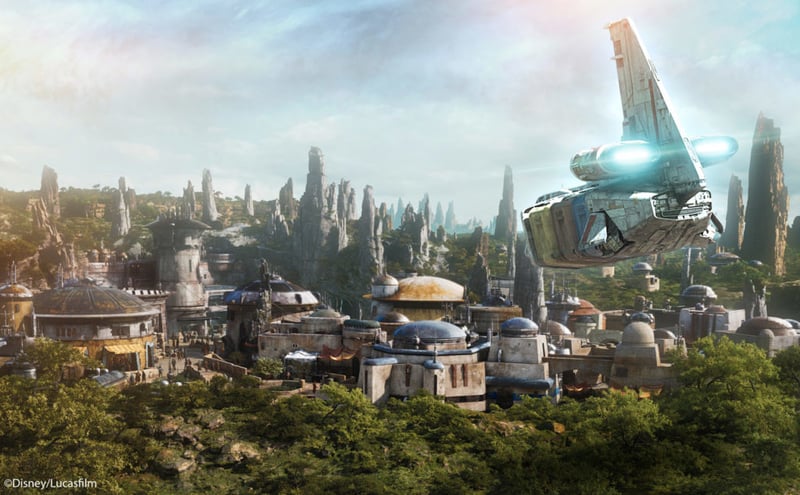 The Millennium Falcon will house a crew of six for the ride. Two people will be the pilot and co-pilot (Han and Chewie essentially) while the other 4 people are divided up between gunners and engineers. Every person on the ride will have an important role to play if your crew wants your mission to be a success and not end up with bounties on your heads. The ride is rumored the have several "pods" where the crews will operate the Falcon. This would be similar to several other rides in Disney Parks (think Mission Space at Epcot, for example) utilizing large screens and multiple "pods" so several groups partake in the ride at once.
As far as the "pods" go, don't worry too much that this will break the illusion that you are flying the one and only true Falcon. Rumors on Disney fan sites have been circulating for some time now that each individual party will only be aware of their own cockpit, with the different pods placed on a slowly rotating turntable that will be hidden from view of those waiting to load into the ride. Each cockpit will be surrounded by a curved screen outside the cockpit windows that will prevent you from seeing the other pods as they rotate around the turntable until they hit the unload point. When functioning properly, each group of six should believe they are on the Millennium Falcon and will never be aware of the various other people having similar experience either moments ahead or behind them.
Star Wars Galaxy's Edge is settled in the timeline between Star Wars: The Last Jedi and Star Wars Episode IX, at least when the expansions open in 2019. There are rumors that the parks could eventually adopt seasons, with new experiences changing year to year. This would create a unique, ongoing experience for Star Wars fans young and old.
MSW has also reported that potential TV spots have been filmed for Star Wars: Galaxy's Edge specifically centered around early access. What early access actually means is another story of course. This could potentially be a prize for a few lucky winners or simply early access for Disney employees before the expansions open (similar to previous employee early access to Pandora and Toy Story Land). The filming of the ad allegedly took place about 30 minutes from where the new live action series, The Mandalorian, is filming and contained BB-8 as well as people dressed in normal and Batuu attire. This could potentially be a video for the ride itself and not an advertisement at all, but we will have to wait and see.
Star Wars: Galaxy's Edge opens in Summer 2019 at Disneyland Resort in California and in Fall 2019 at Disney World in Florida.
Writer and Star Wars lover located in Florida, USA.
"I don't like sand. It's coarse and rough and irritating and it gets everywhere."
- Anakin Skywalker