Kathleen Kennedy Reportedly Reveals Boba Fett Film Will Not Be Made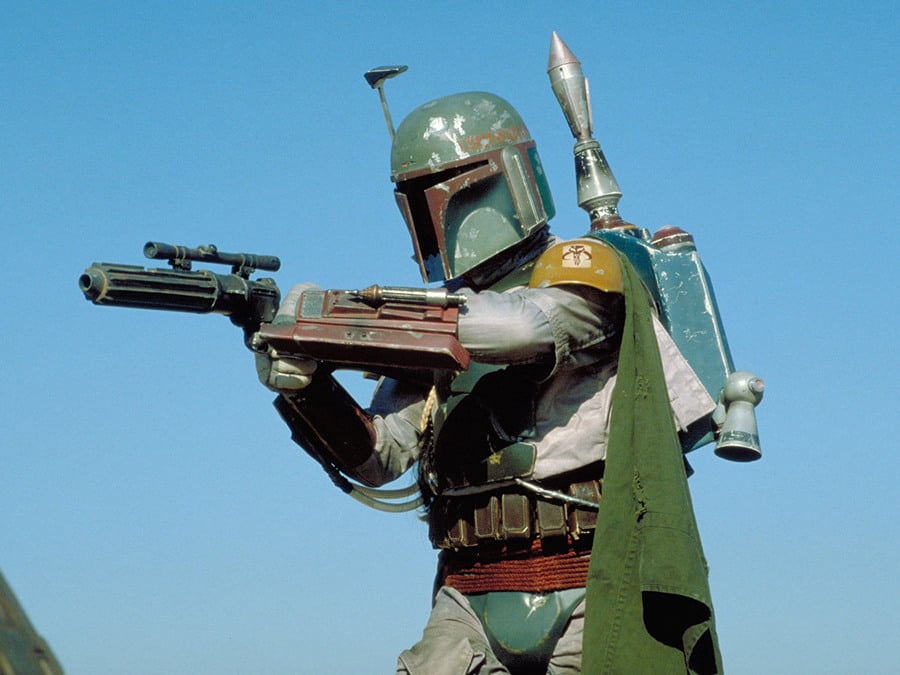 Kathleen Kennedy recently hosted a Ryan Coogler/Black Panther event, and as she was leaving journalist Erick Weber spoke briefly with the Lucasfilm president, asking her about the state of the Boba Fett movie project.
According to Weber, Kennedy confirmed that the Boba Fett movie was "100 percent dead" with 100% focus on The Mandalorian, which will star a character donning Mandalorian armor like the kind made famous in The Empire Strikes Back by Boba Fett.
Journalist Erick Weber revealed this information through his Twitter account hours ago, in which he emphatically and clearly states plans for a Boba Fett movie are '100 % dead':
Kathleen Kennedy just confirmed to me Boba Fett movie is 100% dead, 100% focusing on THE MANDALORIAN #StarWars

— EWeb (@ErickWeber) October 26, 2018
Had time for couple of questions, she was heading out door after hosting Coogler/BP party, told her to work BF into some upcoming SW project, my fave badass character for sure!

— EWeb (@ErickWeber) October 26, 2018
For an overview of the long-rumored project's history, Hollywood trades have confirmed that the project was indeed in development at some point. Producer and screenwriter Simon Kinberg reportedly began development a script shortly after the plans for Star Wars Anthology films were publicly laid out, and Kinberg enlisted Chronicle director Josh Trank for the project, since Lucasfilm was looking to hire new blood at the time and the two worked together on that film. However, due to a deteriorating working relationship over the disastrous production of Fant4stic (which Kinberg also wrote and produced, and Trank also directed), Kinberg put his foot down and told Kennedy to let Trank go around the time of Star Wars Celebration Anaheim 2015 (where Trank was set to attend, and a proof-of-concept video for Boba Fett was rumored to be shown alongside the one made for Rogue One), which she did.
The project was pushed back and Solo was brought to the forefront, as that movie had a completed script and had been in the works years before Disney acquired Lucasfilm. Years later, on the eve of Solo's release, trades reported that Logan director James Mangold was circling a redeveloped version of Boba Fett, but Mangold later denied this (as he was doing work on next year's buzzy Ford v. Ferrari project at the time). A report later came out that Lucasfilm decided to suspend development of all non-"series" spin-offs in the wake of Solo's underperformance, which Lucasfilm has outright dubnked in spite of acknowledging that there will be a slowdown of film releases after Star Wars Episode IX. And while it appeared to the trades that Mangold and Lucasfilm were talking about making a smaller-scale Boba Fett movie in the wake of Solo flopping, it looks like that's gone nowhere and now it's outright not happening.
This has no evident bearing on any other potential spin-offs or projects, as Kennedy's comments can only be attributed to this single project. Given that Boba Fett has barely been utilized since Disney's acquisition of Lucasfilm, and assuming the bounty hunter indeed survived his descent into the Sarlacc pit (as George Lucas has stated he did), the future is still open for Lucasfilm to continue his story when and how they see fit.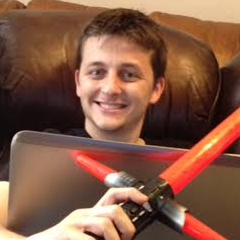 Grant has been a fan of Star Wars for as long as he can remember, having seen every movie on the big screen. When he's not hard at work with his college studies, he keeps himself busy by reporting on all kinds of Star Wars news for SWNN and general movie news on the sister site, Movie News Net. He served as a frequent commentator on SWNN's The Resistance Broadcast.