A Possible Filming Location for Star Wars: Episode IX Has Been Discovered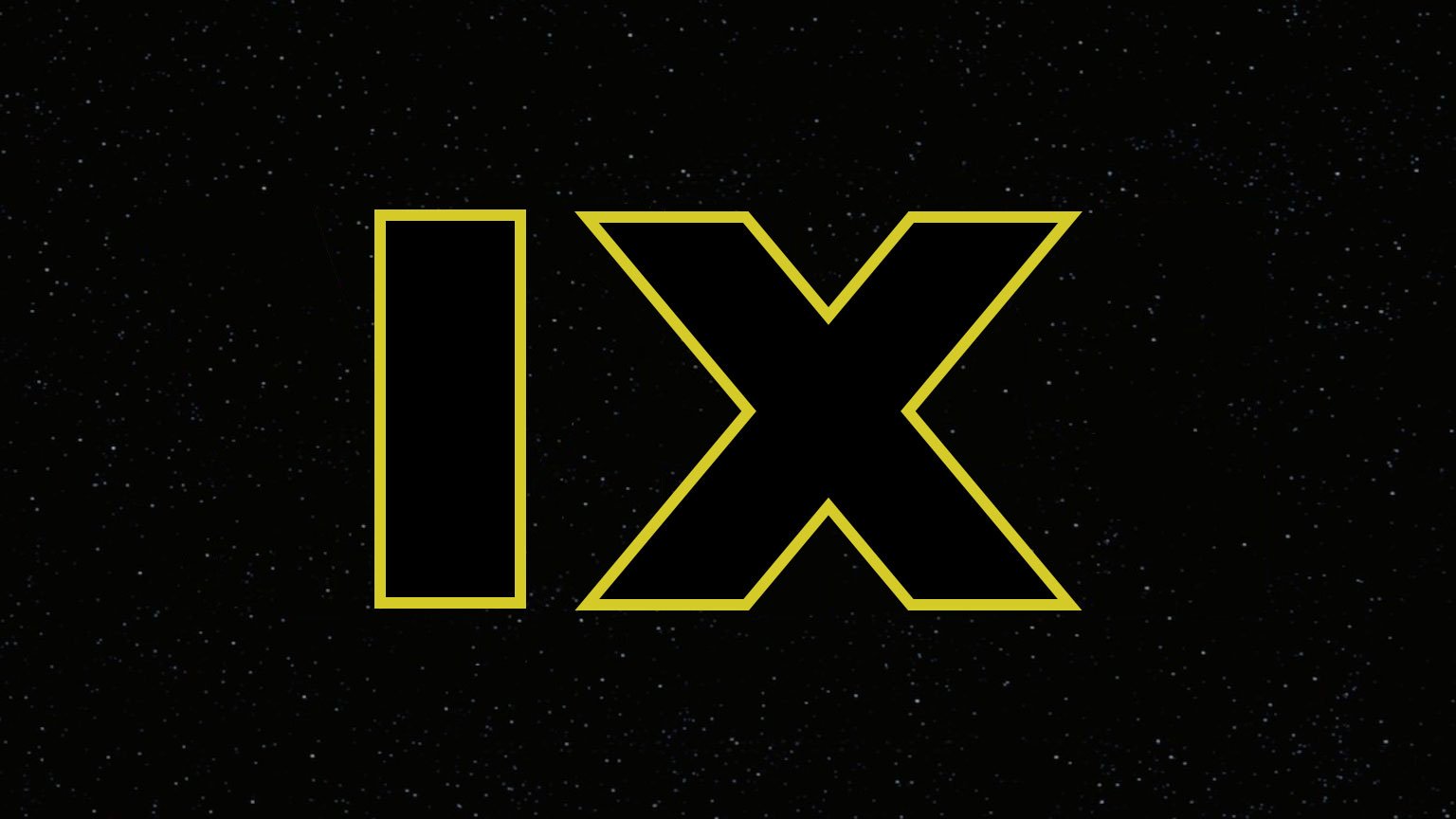 Thanks to Reddit member YenaMagana (YM), we may have just been given a glimpse of one of Star Wars: Episode IX's filming locations. While driving through Wadi Rum, YM (a Jordan resident), happened upon a very Star Wars-y looking scene. The user describes a lot of things that they were unable to capture on film, but of the shots that they were able to get, I have to agree that this location has "Star Wars" written all over it. Actress Daisy Ridley may have even been spotted on location as well, but this is just speculation by YM, so take that with a grain of salt. Read on to check out more detailed comments from YM and photos from the location.
From Reddit member YenaMagana:
So, I was driving through Wadi Rum, Jordan (I live in Jordan) for some nice desert camping, and I happened to stumble across a big tent city with some props. Wadi Rum is a large desert nature preserve in southern Jordan. A brief overview of what we saw:

Saw several rigs that were supposed to be some sort of landspeeders (one looked a lot like Rey's orange creamsicle speeder); these whizzed by rather quickly and I was not able to get a good photo.

Pretty sure we saw Daisy Ridley (or perhaps another actress) getting a guided tour on a camel, with a heavy police escort.

Drove past the film set you see in the photo album. There were all sorts of tents, a lot of cut-outs of alien figures (looked a lot like Neimoidians), and pylon-sort of things. Looked like Jakku.

There is a big tent city with trailers, large MSU-style tents, and shipping containers. I am guessing this is where they construct a lot of the props, etc.

While trying to leave Wadi Rum the next day, were told to take a different path as they were filming in a certain area using a lot of pyrotechnics (!!!).

I won't share the exact location (Wadi Rum is a big place), but it will be interesting to see Wadi Rum in the finished product. Wadi Rum is used to film a lot of movies, including "Lawrence of Arabia", "The Martian", and "Rogue One" (a lot of the establishing shots of Jedha were filmed there).

I would also like to take the opportunity to plug desert excursions in Wadi Rum; really nice place with stunning scenery.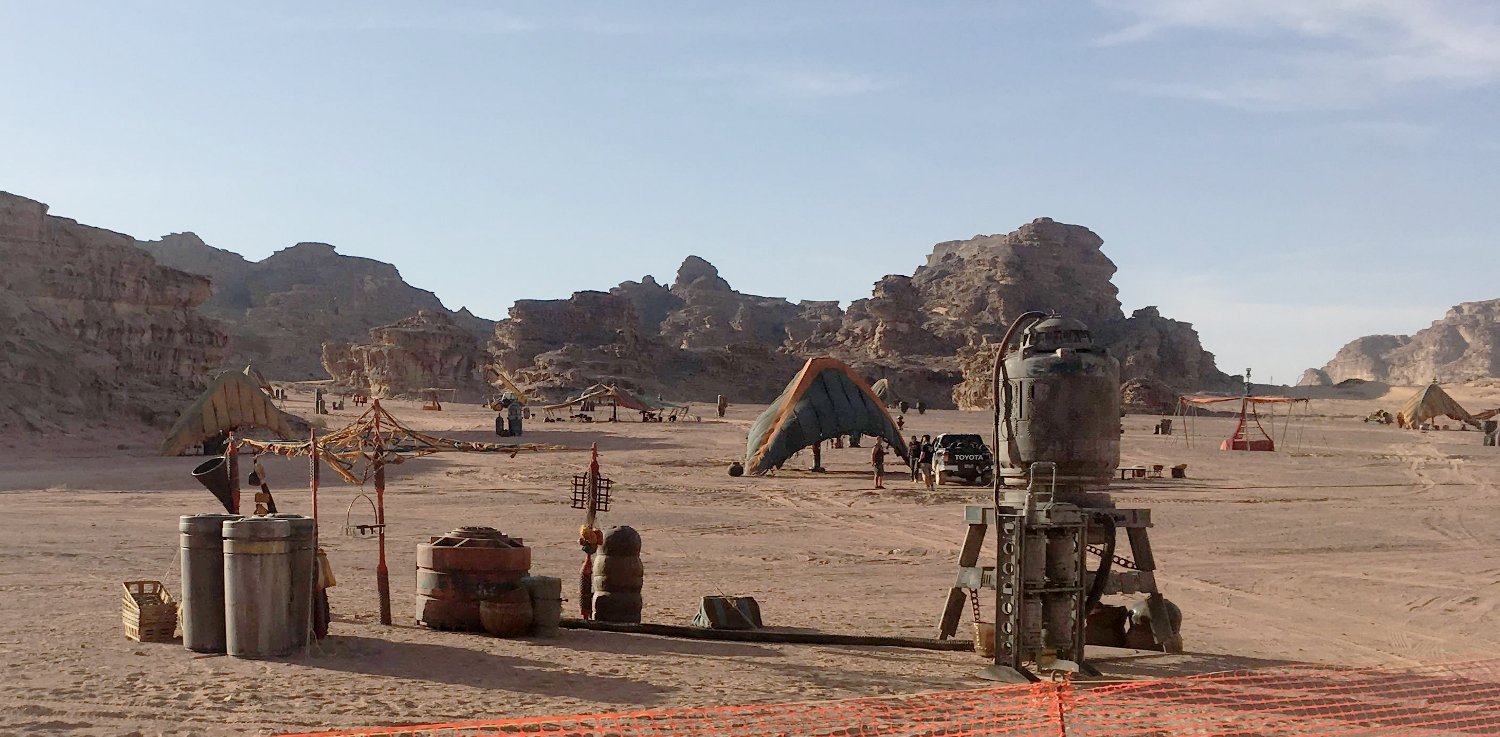 These certainly do resemble Neimoidians (first introduced in The Phantom Menace):
It's interesting that Daisy Ridley was allegedly spotted on site, especially considering that Rey would most likely want to stay as far away from another desert as possible. But perhaps the film will be taking us back to Jakku for some closure concerning Rey's past. However, considering YM's comment about pyrotechnics being used, I think there's probably more going on than Rey taking a moment to bury the pieces of her former life.
As YM said, this isn't the first time that Star Wars has filmed in Wadi Rum, with the location serving as the frigid desert world of Jedha in 2016's Rogue One: A Star Wars Story. Could we be returning to Jedha in Episode IX? Or perhaps even Tatooine? Of course, given the already large number of desert locations in Star Wars, it's very possible this represents yet another desert landscape, especially considering that it doesn't really look like anything we've already seen at an established location (see photo below for reference). There is also the off chance that this location is not for Episode IX at all, but rather for the upcoming live-action series, The Mandalorian, which is also filming at the moment.
There's not too much to go on, but there's certainly a lot here to get those speculation juices flowing. As always, we will keep you updated as we find out more. While not officially confirmed, it definitely looks like Star Wars to us. What do you think? Is this a new location or somewhere we've been before? Will Rey return to Jakku in Episode IX or will Jedha be making another appearance?
Jordan Pate is Co-Lead Editor and Senior Writer for Star Wars News Net, of which he is also a member of the book and comic review team. He loves all things Star Wars, but when he's not spending time in the galaxy far far away, he might be found in our own galaxy hanging out in Gotham City or at 1407 Graymalkin Lane, Salem Center, NY.