SWNN Weekly Poll: The Future of Solo – Do You Want Lucasfilm to #MakeSolo2Happen?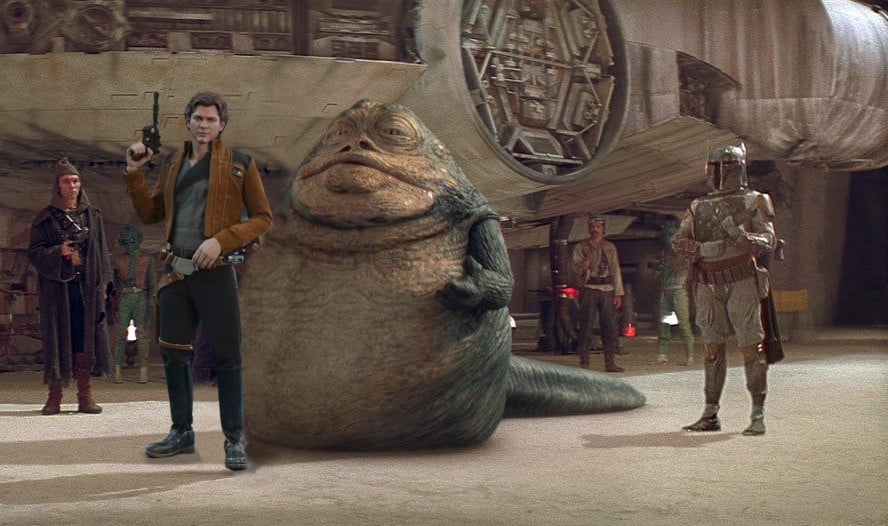 The end of Solo: A Star Wars Story had an open ending for several of the film's characters. From Qi'ra heading off to Dathomir to join her new boss Maul, to Enfys Nest's Cloud Rider gang and the grass roots of the rebellion, and of course Han and Chewbacca journeying to see what this Jabba the Hutt is all about. The problem is, Solo stumbled at the box office, and while Disney CEO Bob Iger recently took the hit for its performance, fans and we at SWNN are left wondering, what is the future of these incomplete story-lines? That brings us to this week's poll! If you could choose, how would you want the future of Solo to be handled?
What do you think?
[socialpoll id="2520492″]
If the poll above is not loading for you, or you are on a mobile device, you can vote HERE.
As you can see by the choices, if they were to continue the story left open by the end of Solo, they have several options to do it! The question remains, will Disney/Lucasfilm #MakeSolo2Happen? And what will they end up doing?
The Resistance Broadcast (subscribe to them free on iTunes here)
Our podcast created the hashtag #MakeSolo2Happen launching their campaign for a sequel to Solo: A Star Wars Story. They have created the hashtag in hopes fans unite around it and Disney hears our cries. In addition to this they have made this design which you can get on a T-shirt, sticker, mug, hoodie, and several other items. You can join the movement by picking yours up HERE or by clicking on the images below!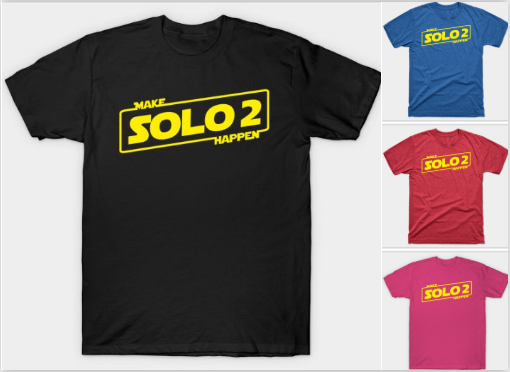 John Hoey is the Lead Editor and Senior Writer for Star Wars News Net and the host of The Resistance Broadcast podcast
"For my ally is the Force, and a powerful ally it is."