SWNN Weekly Poll: Choose Your Favorite Star Wars Author/Comic Book Writer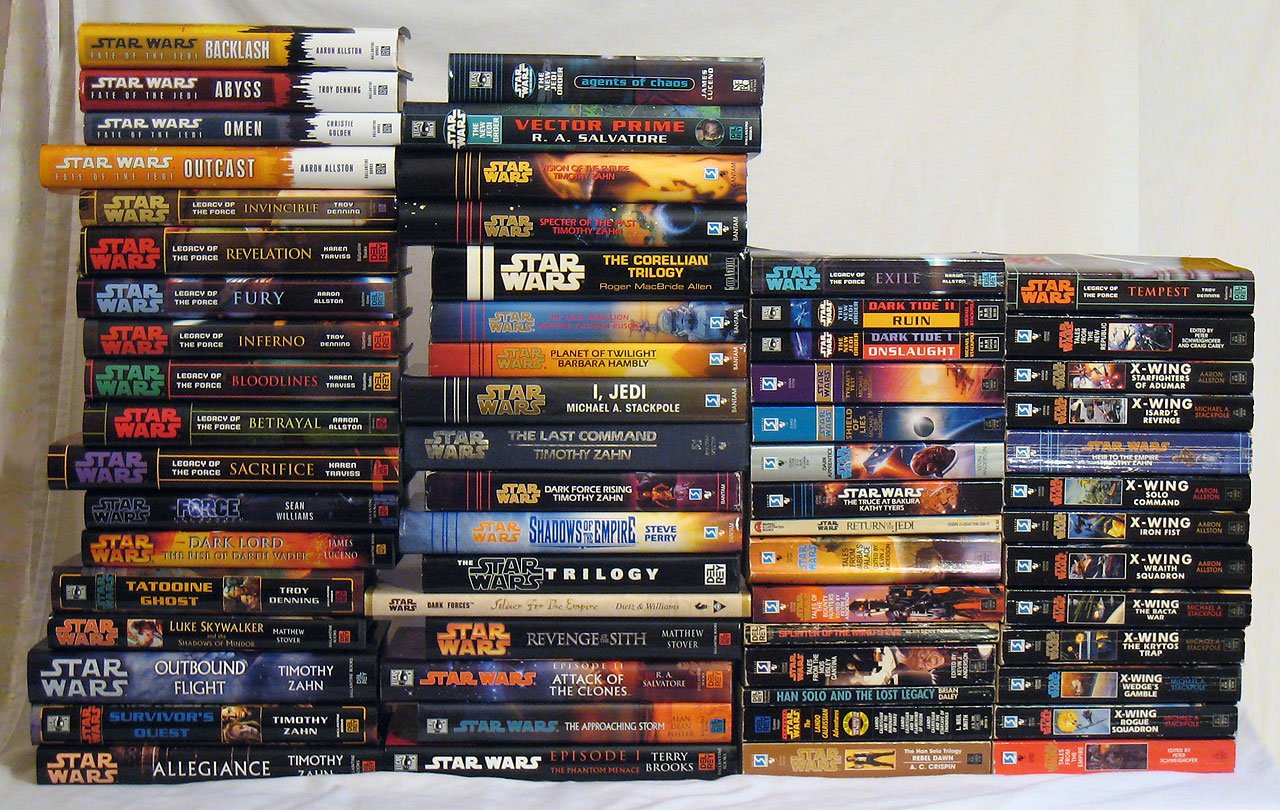 Dash Rendar. Jacen Solo. Sana Starros. Mara Jade. None of these characters would exist without the brilliant minds of the authors who have contributed to our galaxy far, far away for the past 40 years. Crack open the spine of your favorite Star Wars book and get ready to vote in this week's new SWNN poll!
Did you mourn when Chewbacca had a moon fall on him? Wonder what became of Rae Sloane after the Battle of Jakku? Wish that Prince Xizor would stay as far away from Princess Leia as possible? Star Wars has given us countless stories about smugglers, droids, jizz-wailers, and Hutts – but now it's time to decide WHO gave you your most fond literary memories. Ranging from legacy to canon to comics, these writers have worked tirelessly to deliver fun and exciting stories to all corners of the galaxy.
Thrawn, crazy clones, and the Solo twins – oh my! Is Timothy Zahn your go-to writer for all things Star Wars – the Hugo Awards certainly thought so! Maybe you're more into dogfighting starfighters pulling off military strikes on Imperial bases in Michael A. Stackpole and Aaron Allston's X-Wing series! Comic book reader who can't wait to explore more of Ben Kenobi's lost journals in Jason Aaron's run on the flagship title? Who can forget Claudia Gray's star crossed lovers, Thane and Ciena, in Lost Stars?
Fan of The Clone Wars excited to read more about Ahsoka thanks to E.K. Johnston? Prequel apologist with Matthew Stover at the top of your list for elevating the tragedy of Anakin Skywalker in his novelization of Star Wars: Revenge of the Sith? Are you an old school Star Wars fan who can't get enough of Brian Daley's adventures of Han Solo?
So many books, so many authors. Vote for your favorite, start a book club, and keep reading!
We picked 15 of some of the most prominent Star Wars authors/comic writers. Some were selected based on their individual popularity and others for the sheer amount of Star Wars content they have produced over the years. Obviously, there are so many other authors that didn't make the list. You are allowed to select up to three authors in the poll. Also, you have the option to add an author that is not on the poll.
[socialpoll id="2518812″]
If you're on a mobile device you can vote HERE.
Under the twin suns of Los Angeles, Chris continues to mourn the loss of Admiral Ackbar while championing the rights of Ewoks everywhere. Follow him on Twitter and Instagram @Chri5Manning for all your pun needs.