Recap of Timothy Zahn Panel from Rose City Comic Con 2018
Hey folks! Kyle here taking a few minutes to recap Timothy Zahn's panel from Rose City Comic Con 2018 last night. If you follow Star Wars News Net on Twitter, you no doubt saw our live tweets covering it, but I wanted to elaborate on a few interesting things Mr. Zahn had to say that I couldn't get to in the tweets. To preface, Mr. Zahn was VERY careful not to reveal spoilers from his latest Thrawn duo-logy, but this will likely tread over some events that happened in those books, as well as the final season of Rebels. Just keep that in mind. 
The panel was definitely packed with a good mix of Legends and canon fans, with the moderator (I didn't catch his name) who lamented about Disney hitting the reset button on the former. Zahn was very diplomatic in how he talked about the handling of that, but seemed to have reconciled any concerns he may have had. He joked it would take Disney over two-hundred years to bring the old Legends material to the big screen and that it wouldn't have been fair to new creators that wanted to expand the saga to be bound by those stories. The way he thinks of Legends is like stories you hear around the campfire at night as a kid. You don't really know if there is any truth to them actually having occurred, but they are fantastic stories, and there is always a possibility they really did happen. He tended to think of them as folklore of the Star Wars Universe. That's really one of the best ways I've heard someone explain it.
He made it very clear: No one can take the Legends stories away from fans. They are out there and Disney wants to preserve those stories because they know they hold great importance for fans. He made a fair point that Lucasfilm could have just discontinued them all and not bothered with the Legends moniker, but they didn't. In relation to his own character, he says he makes no distinction between the Legends and canon Thrawn. He said that if for some highly unlikely reason his Legends stories were to become canon, it would not affect the canonical Thrawn stories he's written. Mr. Zahn seemed to have a good outlook about it and genuinely seemed excited about writing Thrawn in this new era of Star Wars.
Mr. Zahn also mentioned his work with the Story Group. I got the sense that the moderator was not too keen about the notion that the Story Group was this all powerful force that overshadowed all of Star Wars. Zahn was quick to dispel that perception and spoke very highly of the Story Group. He said they served as another layer of editorial help when he finished the first drafts of his recent books. They help resolve continuity issues so he and other authors don't have to worry about the little details and can just focus on the stories. He also said they don't reject things, just make notes about how a particular character's action or event may need to happen slightly different to work with something else in the canon. Zahn said the Story Group always presents options to him and I got the sense they work very hard for the author's creative license. One of the more interesting things he said about the Story Group is that a filmmaker can override anything in the Star Wars Universe canon. The Story Group will then take what appears on film and figure out how it fits into the rest of the canon. It sounds like a very democratic process, and not nearly as secretive or authoritarian as some fans have suggested.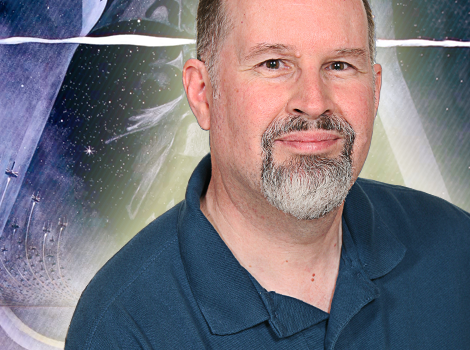 One of the most entertaining parts of the panel was when Mr. Zahn described how he found out Dave Filoni was bringing Thrawn back in Rebels. Zahn said when he found out about the reset of the canon, he and his agent both contacted Lucasfilm to express his interest in writing more Star Wars novels. They didn't hear much back, until out of the blue he was invited to San Francisco to meet with the Story Group. As the meeting grew closer, he got more details that not only would it be a lengthy meeting, but that Dave Filoni and a film crew would be there. Zahn wasn't sure what to expect and it wasn't until he was in the room at Lucasfilm, at a table with everyone seated that Filoni announced they were going to make Thrawn the major villain of Rebels season three. I can't do the story justice here, because Mr. Zahn is a very funny and well-spoken person, and it was a riot to hear how in the dark he was until Filoni told him. Zahn couldn't say anything for eight-months, only he and his family knew, and he reassured everyone those non-disclosure agreements are just as consequential as they have been rumored to be. Zahn said that he and his family watched the live stream of Dave Filoni revealing Thrawn at Star Wars Celebration, and the overwhelming response from the crowd gave him a mixture of joy and intimidation.
A question was asked to Mr. Zahn about what role he thought Thrawn would have in the First Order if he had been around. Mr. Zahn's answer surprised me and also added weight to the theory the Star Wars franchise may be headed to the Unknown Regions of the galaxy. First off, Zahn made it clear that Thrawn is very well aware of the bigger threats that are hidden in the Unknown Regions. That's as specific as he got (sorry, Vong fans), but he said the only reason Thrawn allied himself with the Empire is because he saw their military strength as something that could stand up to those forces. He said if the Rebel Alliance would've had the strength to stand up to these Unknown Regions threats, Thrawn would have allied with them over the Empire. Zahn was clear that Thrawn would not feel the same way about the First Order. He said that Thrawn would find General Hux laughable and that there's no way he would work with Kylo Ren, due to Ren's instability. Snoke did not come up. These weren't necessarily criticisms of the characters, just stating how he feels his character would perceive them. Thrawn is all about calculation, so Zahn guesses that Thrawn would have returned to the Unknown Regions after the fall of the Empire to pursue more stable allies in preparation for the greater threat or threats the galaxy has yet to meet. Yeah, wow. I am being very careful not to twist Mr. Zahn's words, as he seems like a very straightforward person and was not teasing the fans at all. Sounds like we should be keeping an eye out for anything Unknown Regions related in the near future, as they may indicate where the franchise is headed.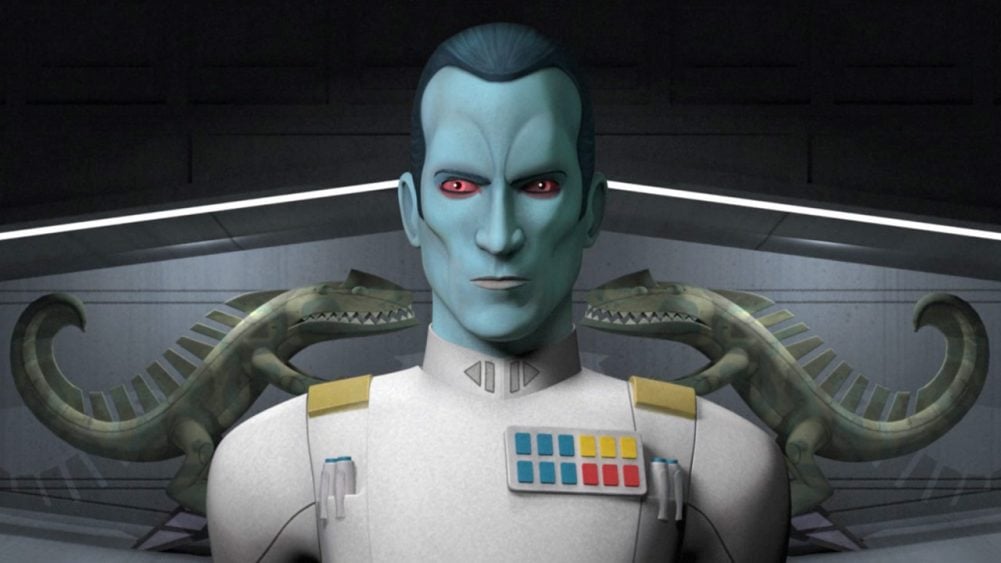 Mr. Zahn said he's currently waiting on two people before he writes his next Thrawn stories: Dave Filoni and JJ Abrams. Zahn speculated that Dave knows what is happening with Thrawn's story right now, but he doesn't know what it is. Zahn said he has several pitches and ideas he's prepared to run with, but that Filoni is currently the one who needs to pull the trigger. He didn't really elaborate as to how Abrams and Episode IX are affecting the temporary hold on more Thrawn stories, but I imagine he wants to see how the Skywalker saga ends and what the state of the galaxy he is before he moves forward. He gave no indication that he had spoken with Abrams or knows anything about the story of Episode IX.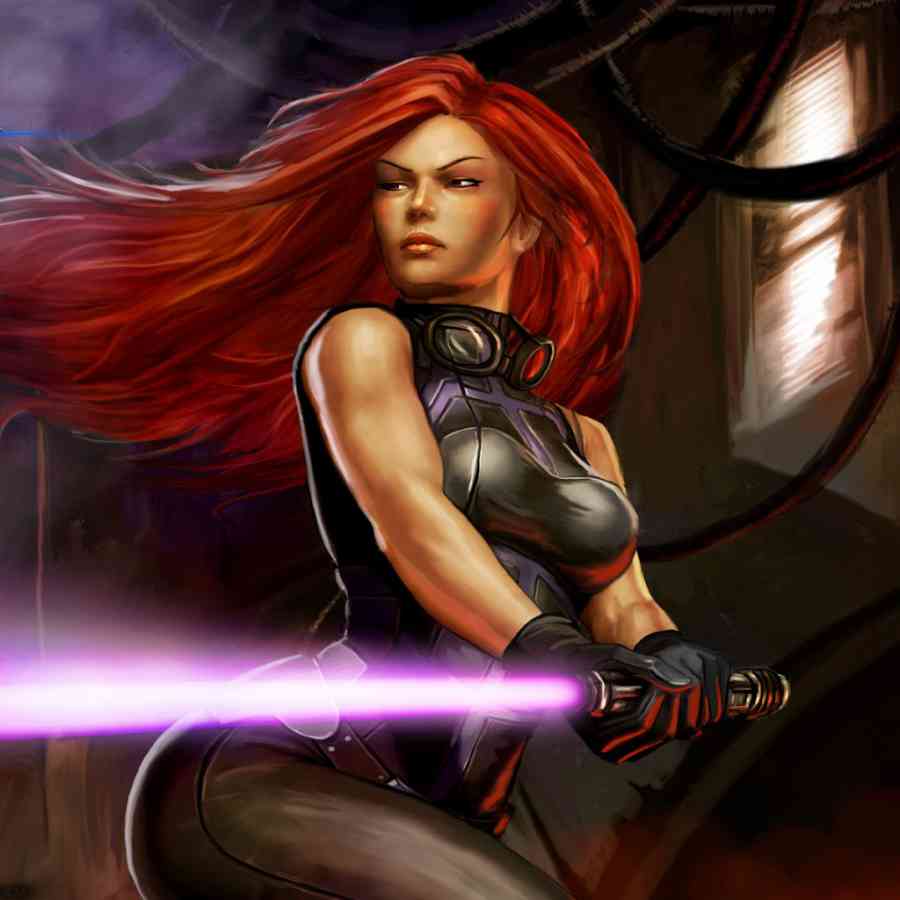 Lastly, a fan asked about Mara Jade, literally in the last minute before the panel was over. Zahn said he created the character as someone to challenge Luke Skywalker outside the norms of the Empire. He didn't compare her to the Inquisitors, but his approach sounded similar. She was designed to not only take out Luke Skywalker at Jabba's Palace, but also to strengthen the Emperor's hold on Vader by thwarting the Dark Lord's plot to usurp his master's control of the Empire. Unfortunately, we still have no idea if Mara Jade will be back in canon, and that was all the time allowed.
On a personal note, I'd like to share how kind and gracious a person Mr. Zahn was. I've read his books since I was a kid and was obviously very nervous when I approached him yesterday to see if he'd sign my Thrawn novels. Mr. Zahn couldn't have been nicer and more disarming. It meant a lot to me he took a few minutes to hear me gush about what his writing meant to me growing up and still means to me. Also, in the hall after the panel, I saw him speaking to a very young girl and her mom, taking the time to explain what a Porg is to the little girl who had asked. It was very sweet and I'm happy to know Mr. Zahn's character is just as quality as his writing. He said he's been a fan of Star Wars since he saw the Star Destroyer pass over Tatooine in 1977. That clearly shows, in regards to his writing and how giving he is toward his fellow fans.
You can check all of the 56 tweets from the event in the Twitter thread below (click on the date of the tweet and all the tweets will appear):
Zahn panel about ready to start. Stay tuned. #starwars #RCCC2018 pic.twitter.com/sT6PZWKECk

— SWNN (@StarWarsNewsNet) September 8, 2018
Stay tuned for more Rose City Comic Con 2018 coverage throughout today! Follow me on Twitter through @StarWarsNewsNet and @Kyle97202 for more updates this afternoon!
Kyle Larson lives in Portland, Oregon. When he's not running trails, he's reading and writing.