Amy Ratcliffe and David Collins Returning as Stage Hosts for Star Wars Celebration 2019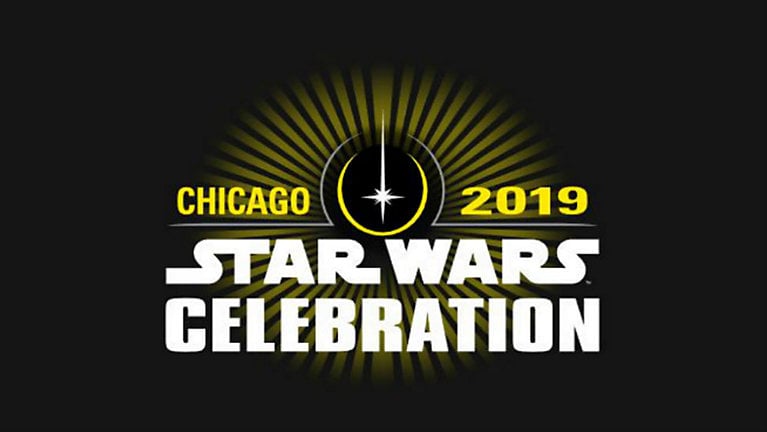 Two fan favorite stage hosts are returning for Star Wars Celebration Chicago next year.
Amy Ratcliffe and David Collins will both host a stage at Celebration, each having plenty of experience hosting panels in the past.
Ratcliffe will host the Behind the Scenes stage for the third time, taking a look at the process behind creating the Star Wars universe, with guests involved in making the films, TV series, books, comics, games and toys.
Collins will host the Digital Stage for the seventh time, a stage packed with tech-savvy panels and discussions.
Amy Ratcliffe is part of the fabric as far as Star Wars fandom goes, being heavily involved in past celebrations and having contributed to StarWars.com for many years. She is now the managing editor of Nerdist.
Ratcliffe hosted the Behind-the-Scenes stage at Celebration Europe in London and Celebration Orlando, and has her first Star Wars book arriving this October. Star Wars: Women of the Galaxy will put a spotlight on 75 female characters from the Star Wars universe, in what promises to be a fascinating read for fans.
Amy also hosts the long-running Star Wars podcast Lattes With Leia with Dr. Andrea Letamendi, one of many podcasts that provide an inclusive environment for all fans of the galaxy far, far away.
Ratcliffe is understandably excited to be involved at Celebration Chicago.
'I'll never forget my first Celebration. I couldn't get time off work for Celebration V, so I flew in for about 36 hours. I was jet lagged and tired – I still feel bad about falling asleep during the Collectibles panel – but I pushed through my weariness and had the time of my life meeting and hanging out with my fellow Star Wars fans. Going to Celebration felt like coming home. It still does.'
A veteran of hosting the Digital stage, David Collins currently works at Skywalker Sound as the Sound Editor and re-recording mixer for Star Wars Resistance, and also has a rich background in Star Wars providing voice overs for characters in Solo: A Star Wars Story, Star Wars: The Last Jedi, Star Wars: The Force Awakens, and Rogue One: A Star Wars Story.
Outside of current canon, he also voiced PROXY in the Star Wars: The Force Unleashed video game series and Han Solo in the Star Wars: A Smuggler's Gambit radio drama. Collins was also nominated for a Writers Guild Award for his work on The Force Unleashed, and also worked for LucasArts on Star Wars: Republic Commando and The Old Republic.
We will keep you posted as more news on Star Wars Celebration surfaces, and a reminder that several of our staff will be attending and covering Celebration for SWNN including John Hoey, James Baney, and Lacey Gilleran!
SOURCE: StarWars.com
Josh is a huge Star Wars fan, who has spent far too much time wondering if any Star Wars character could defeat Thanos with all the Infinity Stones.