The Resistance Broadcast – Episode IX Rewrites Reuniting Lando and Chewie?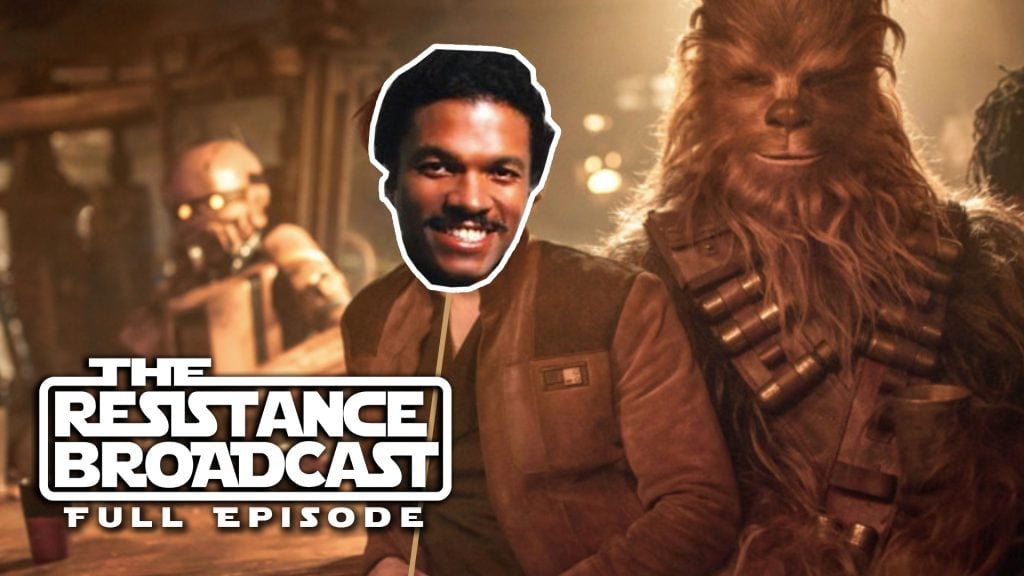 Listen or watch below! Star Wars: Episode IX news is firing on all cylinders, some via leaks and some via our own SWNN report! Set photos leaked from Episode IX, we'll give you our takes on these and what we think may be going on (with a friendly spoiler warning for you in case you want to skip ahead!).
We also talk about our SWNN report that has Joonas Suotamo cancelling events due to rewrites, which have him returning to film additional scenes for Episode IX in September! Is this due to added scenes with Lando Calrissian after the late addition of Billy Dee Williams? We talk about all of the possibilities!
The RUNDOWN covers a few other stories like Kelly Marie Tran breaking her silence after she deleted Instagram posts in the wake of online harassment. As always we feature YOU as we answer your questions in #AskTheResistance! Did your question make it on the show? Join us and find out!
EPISODE IX REWRITES REUNITING LANDO AND CHEWIE? 
On this transmission of The Resistance Broadcast:
John Hoey and James Baney! Lacey Gilleran will hopefully be back soon on one of our next Monday episodes!
Be sure to subscribe to our YouTube channel or follow us on Soundcloud so you are alerted when new episodes post! If these formats aren't your thing, subscribe to us here on iTunes!
ASK THE RESISTANCE!
Another reason to subscribe to our Star Wars News Net YouTube channel, we are posting each segment of the podcast in its own video, including Ask the Resistance where your questions get featured on the podcast! Here is this week's segment!
Did your question make it on the show? If so, great! If not, be sure to ask us your question for next time! If you would like to submit questions for the show you can tweet at us on our Twitter account @RBatSWNN, message us on the Cantina Forum in the questions and comments thread, or send an email to resistancebroadcast@gmail.com. Your support and comments are highly appreciated and you always make the show more fun! If messaging us on Twitter, make sure to include #AskTheResistance so we can access your questions directly every week.
BUY YOUR RESISTANCE BROADCAST MERCH!
The only way to support our ability to give you two free weekly episodes is by buying some of our awesome designs on a shirt, coffee mug, tank top, sticker, hoodie, pillow, anything! Simply go to our Resistance Broadcast store on TeePublic – check out our 30+ different design and pick what you like. For example, our four best sellers! Thanks for the support!
Check out our merch!! Over 30 designs including these fan favorites! It is currently the only way to support our podcast! Take a look and if you see something you like pick one up on a shirt, mug, sticker, notebook, hoodie, whatever ya like! 👇 Thank you! https://t.co/a7GRBd5Cby pic.twitter.com/59CRW6qKOq

— The Resistance Broadcast (@RBatSWNN) July 25, 2018
Special thanks to Matt Pasterick for our theme song!
John Hoey is the Lead Editor and Senior Writer for Star Wars News Net and the host of The Resistance Broadcast podcast
"For my ally is the Force, and a powerful ally it is."