Star Wars: Resistance Set 6 Months Before The Force Awakens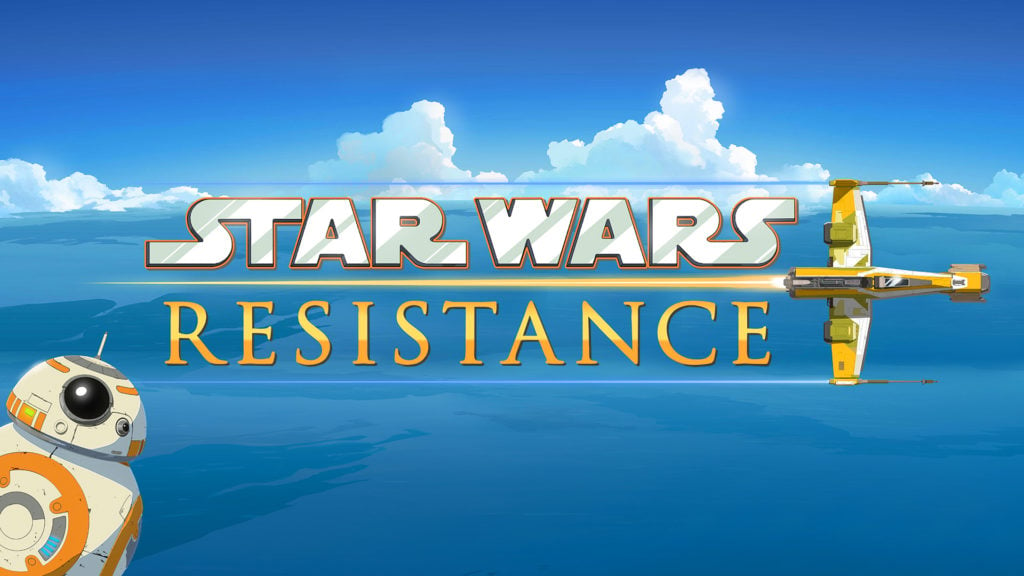 A fan who's been able to get a clear look at some code related to the Star Wars Resistance trailer on the official Star Wars website has made an interesting discovery about the show. If the information he's looking at is correct, then the series will begin about half a year before the events of Episode VII: The Force Awakens (and by extension, Episode VIII: The Last Jedi).
Let's just cut to the chase and take a look at the discovery made by Jose Ruiz:
Haven't seen this anywhere else. If you inspect Resistence page on https://t.co/dDkCx5APXe, it apparently confirms that #StarWarsResistance is going to take place around 6 months before #TheForceAwakens pic.twitter.com/F2NfPTXfhj

— Jose Ruiz (@Darth_Hardy) August 19, 2018
Full disclosure: I have messed around with the "inspect element" tool in Google Chrome that he appears to be using, on the very page that he's looking at, and have so far been unable to confirm or debunk this claim. However, a Redditor on r/StarWarsLeaks and others in that thread are claiming that they've been able to see the same text, along with providing explicit instructions as to how to get there. So it definitely sounds like this is real.
In any case, the short time-frame that this series is placed under before the events of TFA and TLJ invites speculation – one wonders if the series will eventually be set during or after those two movies, leaving room for high-profile character and voice actor cameos (since, after all, Oscar Isaac and Gwendoline Christie are reprising their roles as Poe Dameron and Captain Phasma). There's also the possibility that the series may have a limited run in mind (like Genndy Tartakovsky's Star Wars Clone Wars series that led up to the release of Revenge of the Sith) and could wrap up before the events of either movie.
This is a possibility that's not necessarily out-of-bounds considering that Dave Filoni's revival of Star Wars: The Clone Wars is bound to be Lucasfilm Animation's primary (and most expensive/resource-heavy) endeavor going forward. For now, I'm just happy that we'll have something to help us tide over the rest of the long wait between now and the release of Star Wars Episode IX, The Clone Wars, or Jon Favreau's new show.
Grant has been a fan of Star Wars for as long as he can remember, having seen every movie on the big screen. When he's not hard at work with his college studies, he keeps himself busy by reporting on all kinds of Star Wars news for SWNN and general movie news on the sister site, Movie News Net. He served as a frequent commentator on SWNN's The Resistance Broadcast.