Star Wars Production Designer Confirms a Spin-off Movie Featuring Tatooine Was Put on Hold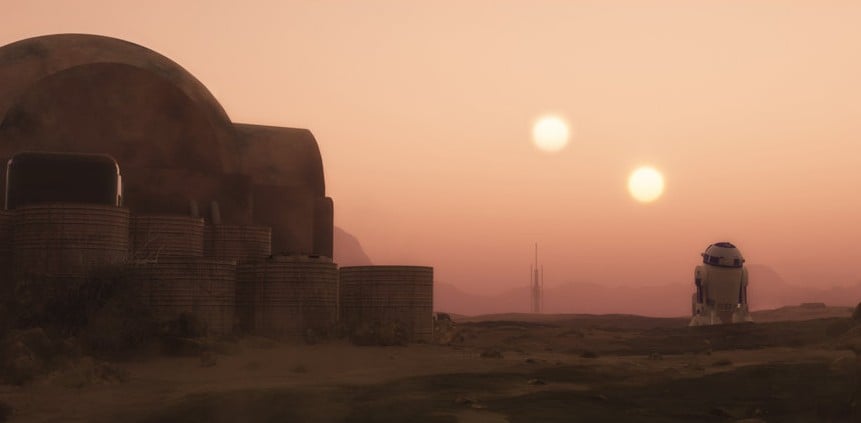 Cinemablend got a chance to speak with Star Wars Production Designer Neil Lamont (Rogue One, Solo) as part of the promotion campaign for the home release of Solo: A Star Wars Story. Lamont, who also worked as a Supervising Art Director on The Force Awakens, revealed that there was a plan to use Tatooine in an upcoming spin-off movie, currently put on hold.
You probably remember that two months ago Collider posted a story, which matched some rumblings we had been hearing, that Disney/Lucasfilm are putting some Star Wars standalone movies on hold for an undetermined period. You can read the full report on this here. Just two days later, Lucasfilm stated that multiple films ("separate from an already-announced Star Wars trilogy being overseen by The Last Jedi director Rian Johnson and another series of movies from Game of Thrones producers David Benioff and D.B. Weiss) are still in development. As you can read in the report we did back then (here), there was conflicting information between several trades, leaving many of us confused.
Now for the first time, a Lucasfilm employee confirms that there was indeed a stand-alone movie that was put on hold. Here's what Neil Lamont told Cinemablend:
We were just starting our work on another Star Wars spin-off and yeah. We were actually just making our mark on Tatooine — which would have been interesting and some other new galaxies. So hopefully, if that comes back, we'll get the chance to be able to do that further.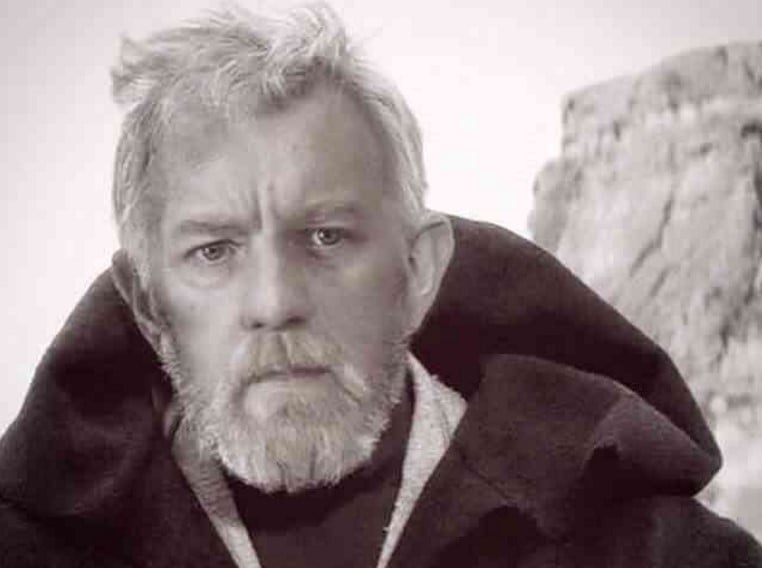 Could this have been the rumored Obi-Wan movie? Recently Ewan McGregor was asked for the hundredth time if he would like to return to the galaxy far, far away and he said that as far as he knows there are no plans for such a project. He told The View (via IGN):
I would totally do it, of course. There's no plans, as such, to do it as far as I know.
This statement matches other bits we mentioned in one of the reports above. SlashFilm were saying that pre-production for Kenobi was shut down and Christopher Marc from Omega Underground claimed Steven Daldry, who was rumored to be directing the movie, left the project before Solo hit theaters.
To make things even more confusing I would also mention the exclusive report by Fantha Tracks, who revealed that the Kenobi movie is already in pre-production (full story here). I have no doubts that their report is accurate but it came a month before Collider's report. So it's possible things have changed around that time period. I guess we will have to wait and see.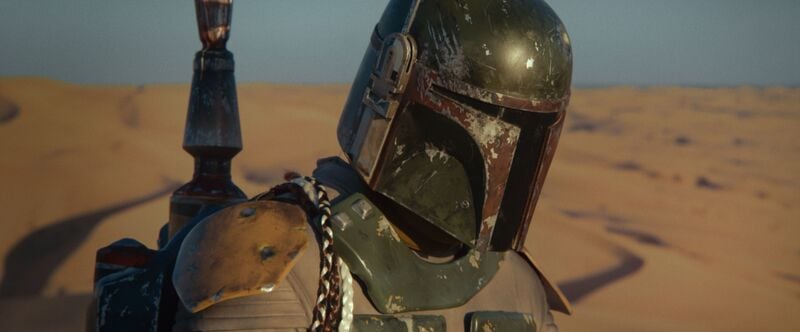 Another possibility is that this delayed spin-off movie is the rumored Boba Fett project with James Mangold and Simon Kingberg attached. The use of Tatooine in that rumored film would make complete sense. Recently THR reported that the Fett movie currently has more legs than the Kenobi project (full story on this here). But shortly after THR report, Mangold himself described the Fett rumors as gossip.
Of course there is a third possibility for this mysterious movie featuring Tatooine – a completely new project not related to Kenobi or Fett. Knowing how carefully Lucasfilm are considering the future standalones, it sounds strange that they would even consider a movie based on Tatooine without using Fett or Kenobi instead, especially considering the fans' love for McGregor and Kenobi in general.
As I said before, reports are so confusing that it's best to just wait and see. If you've listened to our podcast episode with ABC's Clayton Sandell, he said he thinks there may be an announcement regarding standalone films at Star Wars Celebration Chicago next year. But as he said, those types of things are so fluid that by April next year, any plans they had can be changed once again. You can listen to this episode of The Resistance Broadcast with Clayton here.
My personal speculation is that the rest of 2018 will be focused on Episode IX, Resistance, and Jon Favreau's TV series. We've seen some movement on the animation front in the last few days with several interviews with Dave Filoni, so I bet a new official Resistance announcement is imminent. Then we can anticipate more news on Favreau's series, which is rumored/expected to start filming in October, and in between all of this we may get bits and pieces about Episode IX. I would be surprised if we get official standalone announcements before Celebration, but again these are just my personal thoughts.
Source: Cinemablend (via TheForce.net)