Keri Russell Briefly Comments on Her Reunion With JJ Abrams for Star Wars: Episode IX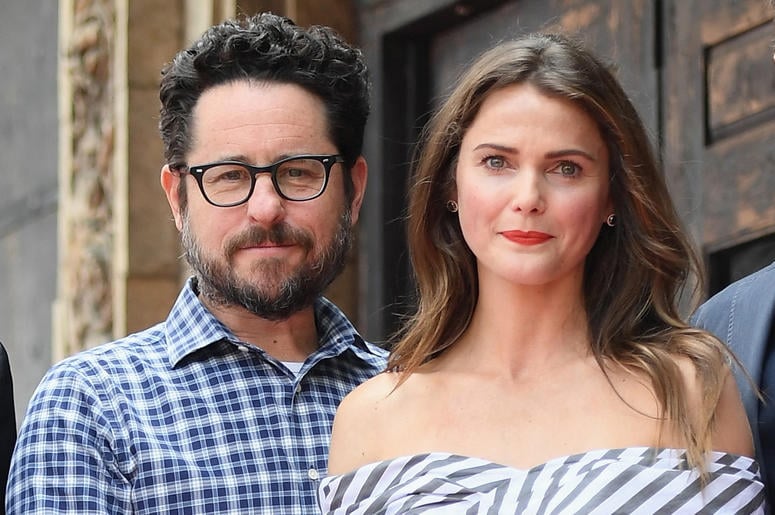 While promoting Emmy nominated show The Americans, Keri Russell dished on reuniting with her former boss on the set of Episode IX.
One year before The Phantom Menace hit theaters, Keri Russell starred as the frizzy haired title character in a new WB teen series directed by newcomer J.J. Abrams. After the show's conclusion in 2002, the duo teamed up for the third installment of the Mission:Impossible franchise. Twelve years later, they're reuniting once again for the much anticipated conclusion to the Star Wars Skywalker saga.
Russell, coming off of the sixth and final season of hit series The Americans, was speaking to Deadline when the question of Episode IX inevitably came up. Naturally, Russell wasn't allowed to drop any spoilers about her character but Deadline revealed that the actress has just come home from London, finishing one part of her filming there. As expected Russell had only good things to say about her reunion with Abrams.
"It is just so much more fun to work with someone that you like so much. I mean, we see each other and then we talk nonstop and fill in all the details of the past years, and you know, it's just nice when you have that kind of fun and history with someone. It makes it all that much more enjoyable. When J.J. calls so unexpectedly, cool things happen."
Russell, who will be filming in London for the next several months, won't be leaving her Star Wars cast behind entirely after production wraps. She's slated for a Broadway run next year that will see her paired up with Kylo Ren himself: Adam Driver.
Without too much information to go on, many will be left speculating on Russell's upcoming role in the new movie for months to come. Fans of Felicity will be faced with a much more pressing question: what will her hair look like in space?
Under the twin suns of Los Angeles, Chris continues to mourn the loss of Admiral Ackbar while championing the rights of Ewoks everywhere. Follow him on Twitter and Instagram @Chri5Manning for all your pun needs.